Description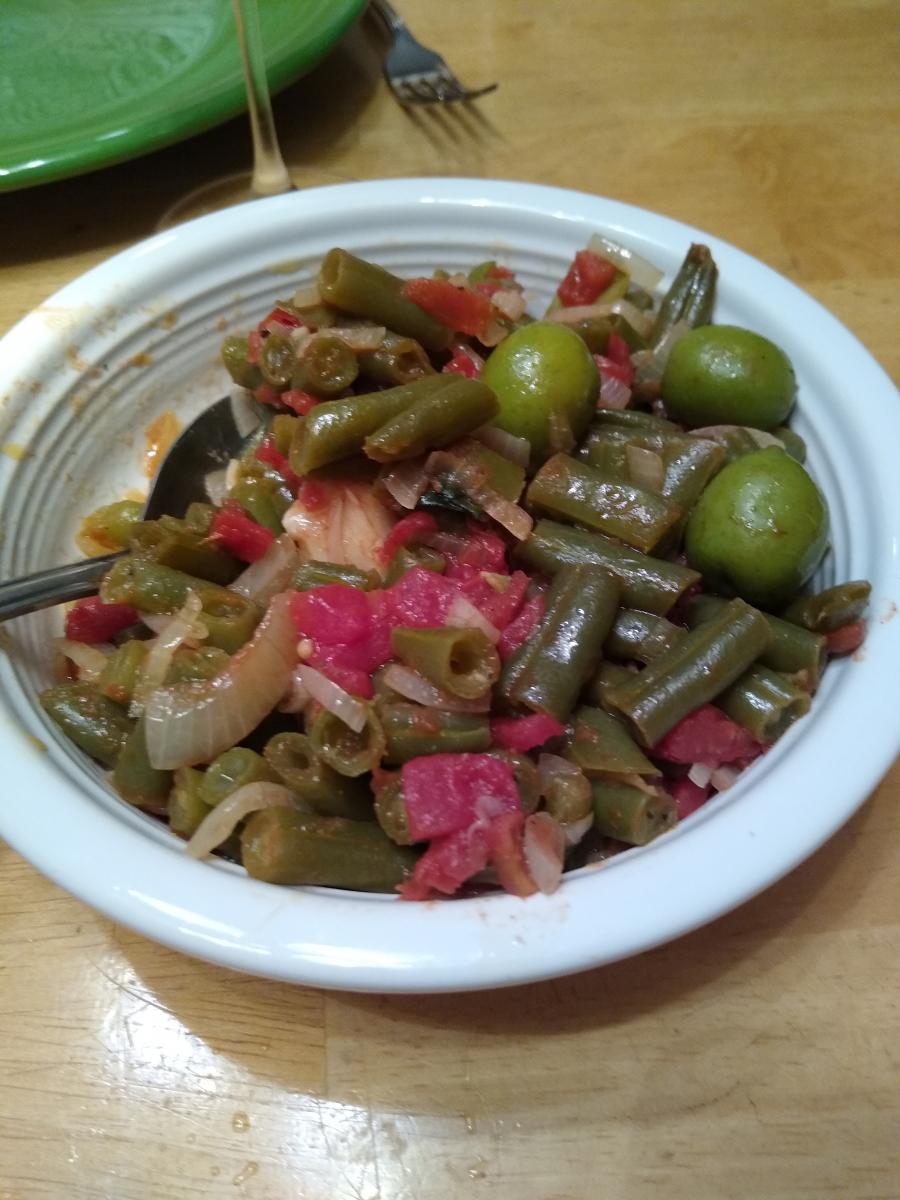 Here's a simple, sturdy vegetable dish with what Americans might think of as a peculiar mix of flavors, but they go well together. I especially love how olives are transformed when they are cooked into a dish!
The original recipe calls for fresh beans and tomatoes. I tried it with frozen beans and canned tomatoes and it came out fine, and it was much less work!
The original recipe also called for quartering the olives, but I left them whole and didn't even pit them; as I said I really like cooked olives in a dish and I prefer the flavor blast of getting them whole (and it makes it easier for Lorna to pick them out!) 
This reheats well, so the next time I make it, I will double or triple it and have the leftovers with lunches, where I really should get more vegetables.