Description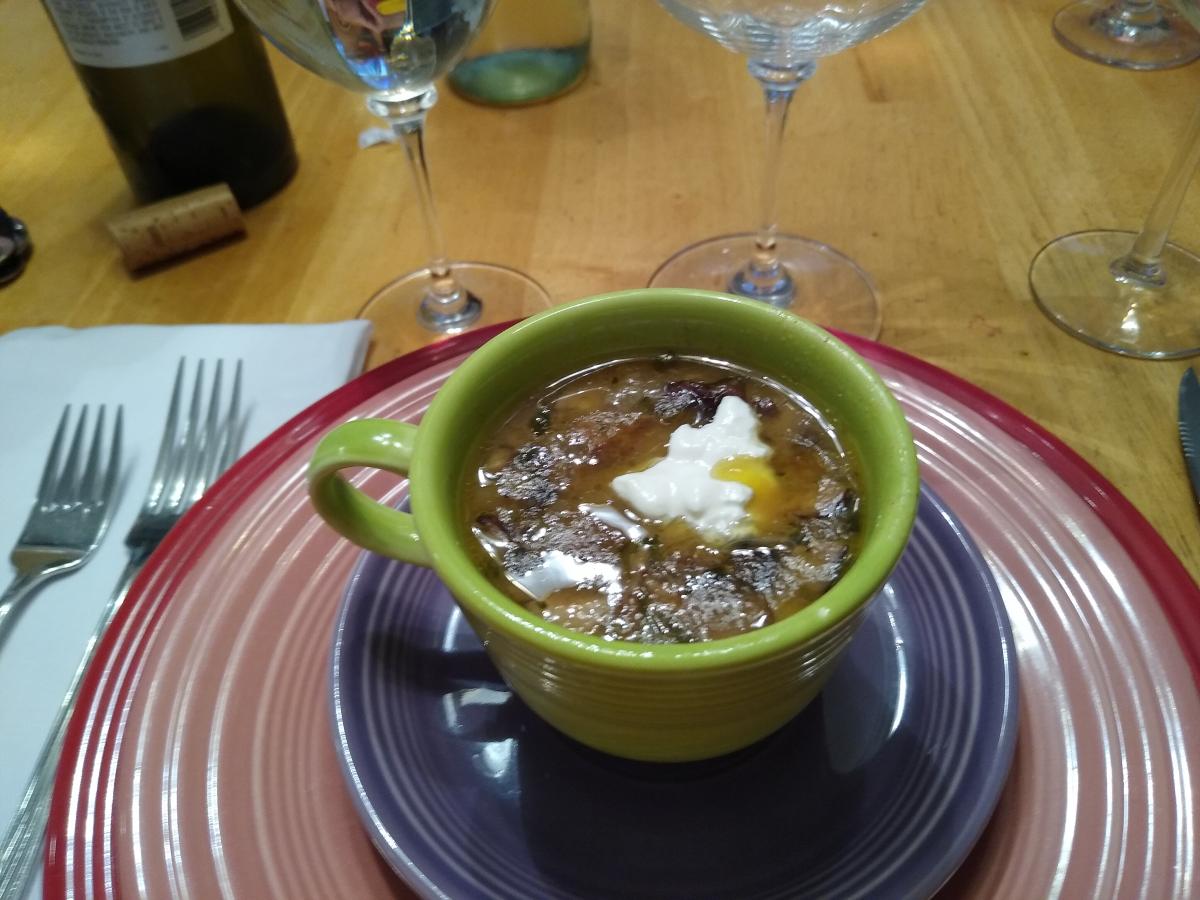 Here's a delicious mushroom soup with Italian sensibilities applied to an Austrian ancestor, from Trentino-Alto Adige in the Italian Alps on the Austrian border.
Mushrooms are an important part of Alpine cooking and northern Italian cuisine in general. Note that this includes an opening saute in butter instead of olive oil seen further south.
This soup represented that alpine region in our Northern Italy all-star feast.