Description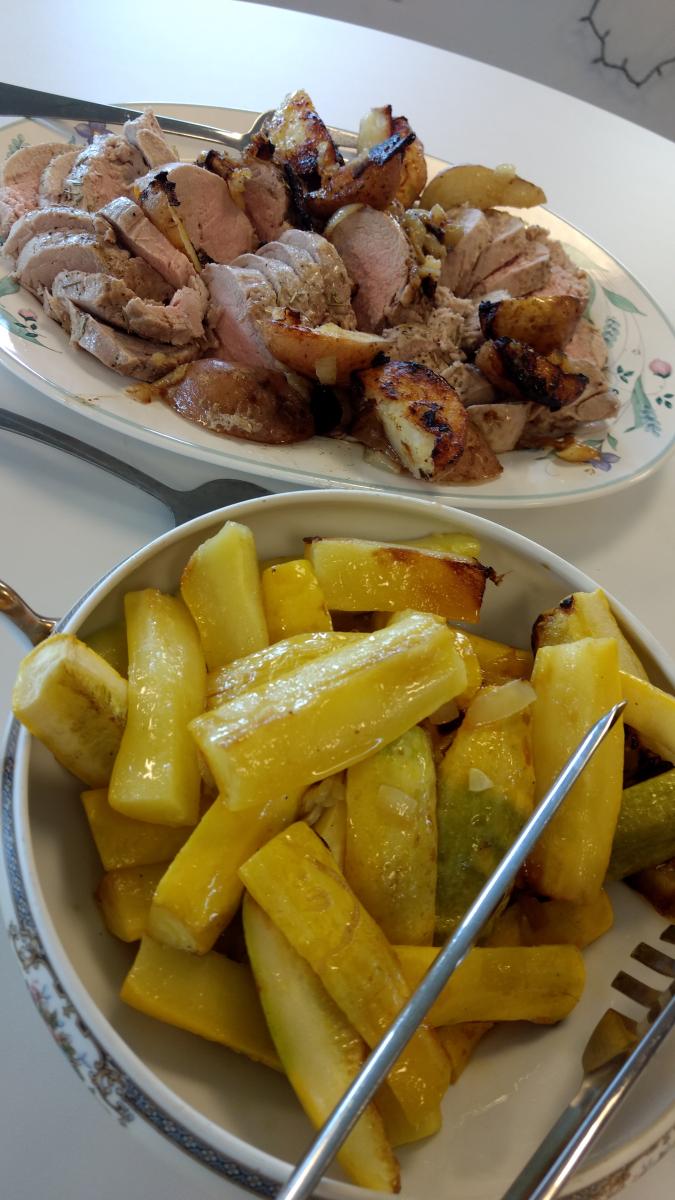 Here's an easy and tasty way to use the ton of zucchini and summer squash that arrive this time of year. 
All you do is cut the squash into serving size pieces, dress with olive oil, salt, and whatever seasonings will go well with the final dinner. Then roast at high temperature until it's ready.
I served it here with roast pork, and it's a great accompaniment to roast meats, but it's also good on its own, or even cold as a picnic dish.