Description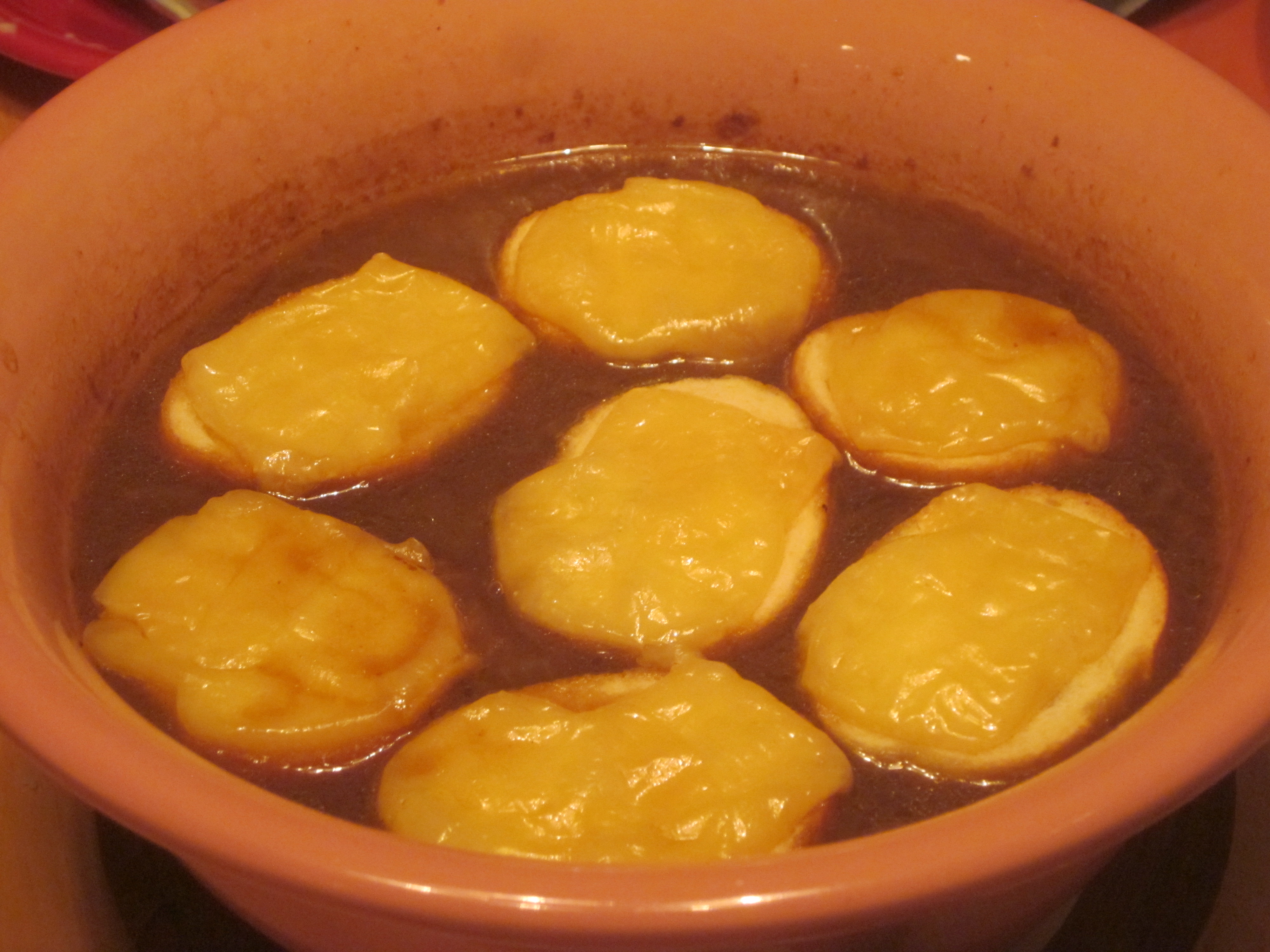 A simple but time-consuming soup that serves as an elegant start to a French-style or any formal dinner.
Ingredients
2 1⁄2 c
onions (sliced thinly)
4 c
Beef Stock (clarified)
4 oz
Gruyere Cheese (shredded or sliced thin)
Instructions
In a heavy pot, saute the onions in the butter and oil over low heat until golden, about 15 minutes.
Add the pinch of sugar and raise the heat to moderate. Cook, stirring frequently until they caramelize, maybe 40 minutes. 
Meanwhile, bring the stock to a simmer.
When the onions are a rich golden brown, add the flour and stir in well.
Pour the hot stock into the onion mixture, stirring well.
Return briefly to the boil, then reduce to a simmer until ready to serve.
Put the cheese on the baguette rounds, and broil until the cheese melts.
To serve, stir in the brandy and then float the cheesy baguettes on the soup. Serve very hot.
Notes
Sometimes I add a pinch of thyme, if it will go well with the dinner. I never use any other herbs, not even pepper.
Source
Mastering the Art of French Cooking