Description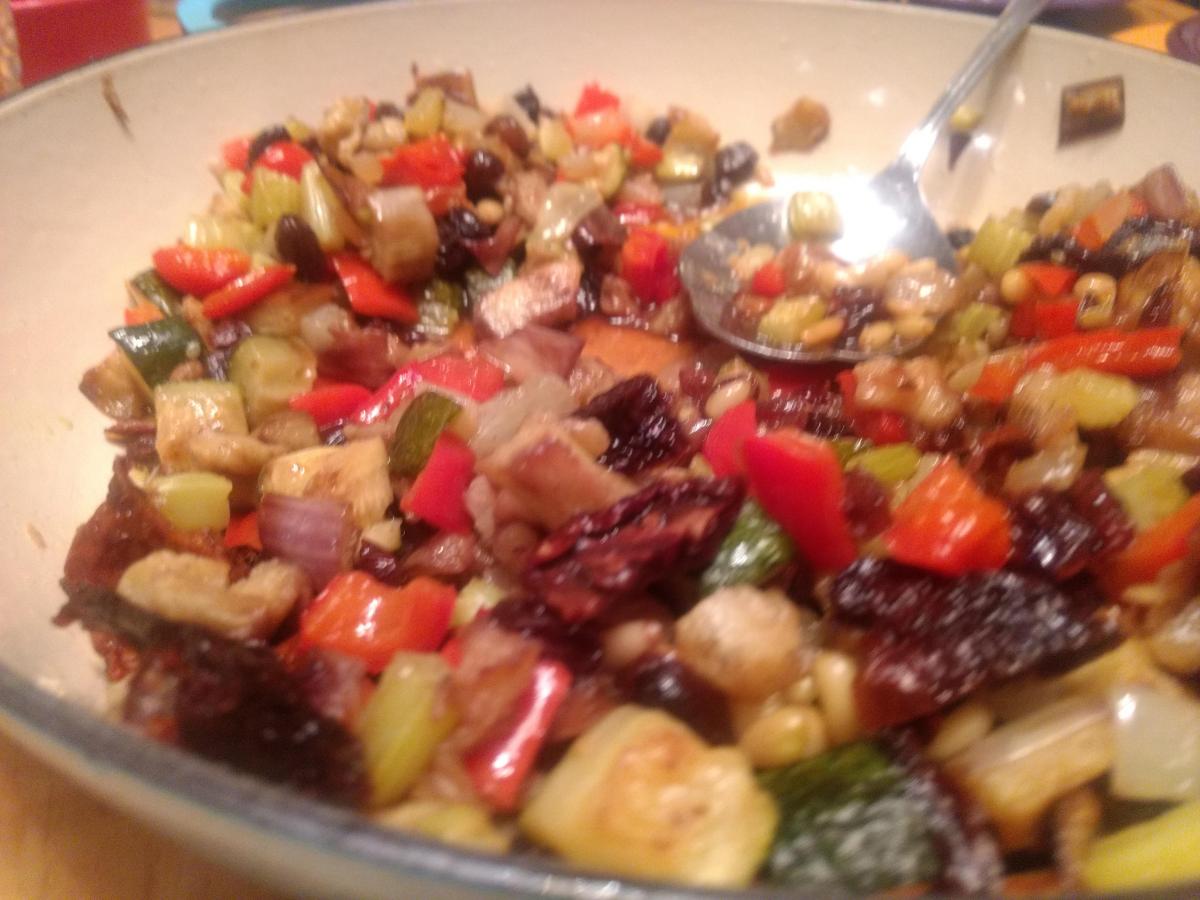 This Caponata Croccante is the "crunchy caponata" on p135 of Sicily the Cookbook. 
A caponata is often a melange of flavors, typically based in eggplant and olive oil, to be served as a side salad or on crostini or bruschetta. 
This fresh caponata is finished before the final "stewing" process, making it "crunchy" but the vegetables are soft enough that it's not a problem but rather a benefit. The flavors are zesty and fresh, and it's a brilliant accompaniment to Passaluna to start a Sicilian dinner.