Description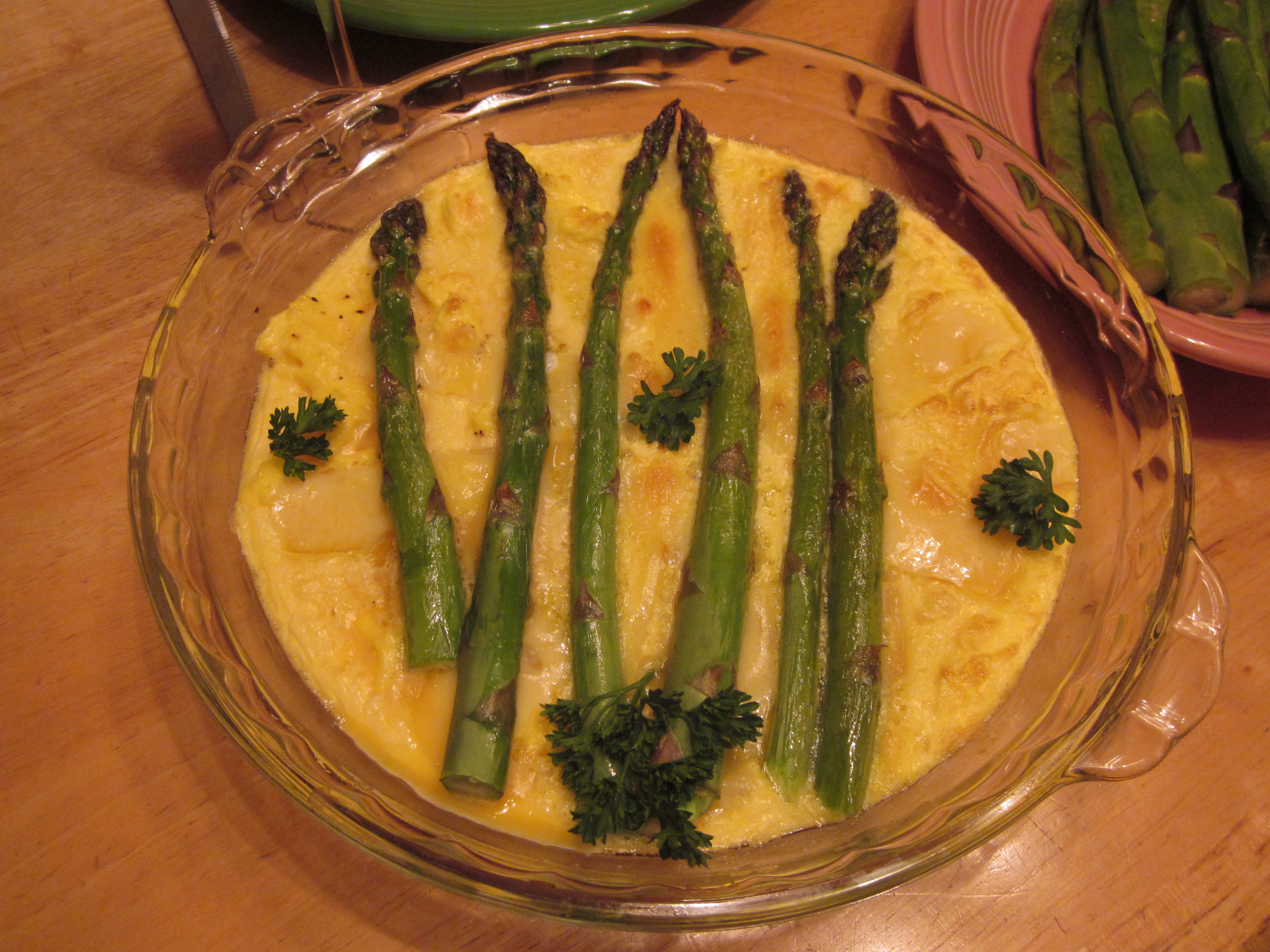 This is an easy and satisfying dish for a spring brunch when asparagus is in season. Use fresh asparagus when you can.
This recipe uses Roasted Asparagus, which can be freshly-roasted and hot or it can be at room temperature when you use it.
Preparation time
15 minutes
Instructions
Preheat the broiler.
Butter a pie plate. If you like, coat it with savory breadcrumbs.
Whip the eggs, and season with salt and pepper.
Scramble 3/4 the whipped eggs in a buttered skillet, then spread the scrambled eggs in the prepared pie plate.
Add the remaining whipped eggs over the scrambled eggs to give a smoother surface.
Lay the Gruyere and the roasted asparagus atop the eggs.
Place under the broiler until the eggs are firm but not tough and the cheese is browning, maybe 5 minutes.