Description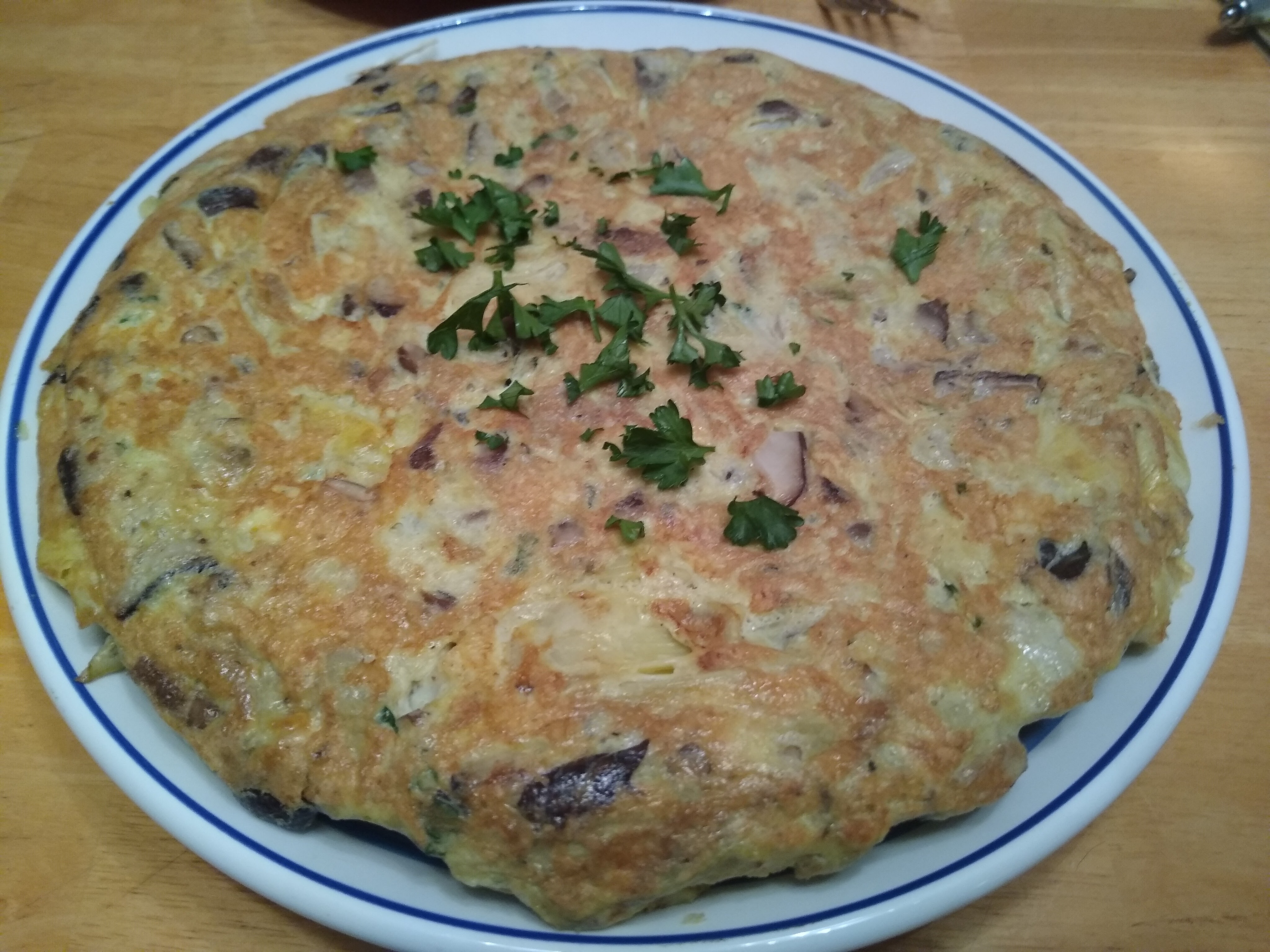 This is a rich Ligurian frittata that features two flavors that we don't often see paired in the United States.
It also includes cheese and breadcrumbs, so it's a hearty dish. It's good served hot or cold, as for a picnic. 
You can try this the traditional way in an omelette pan, flipping it by sliding it onto a plate and then flipping it bac into the skillet, but this has so much "stuff" in it that it breaks easily. It's easier to just bake it in a moderate oven.
Preparation time
30 minutes
Instructions
Preheat the oven to 350.
In an oven-safe skillet, heat the oil and flavor it with the garlic. Remove the garlic when it browns.
Add and saute the mushrooms until the liquid is reduced, then add the chopped artichoke hearts and stir well.
In a bowl, beat the eggs then mix in the parsley, bread crumbs, and cheese.
Pour the egg mixture over the mushroom mixture and stir well.
Put the skillet into the hot oven and bake for 20 minutes, or until done.
Serve hot or at room temperature.