Description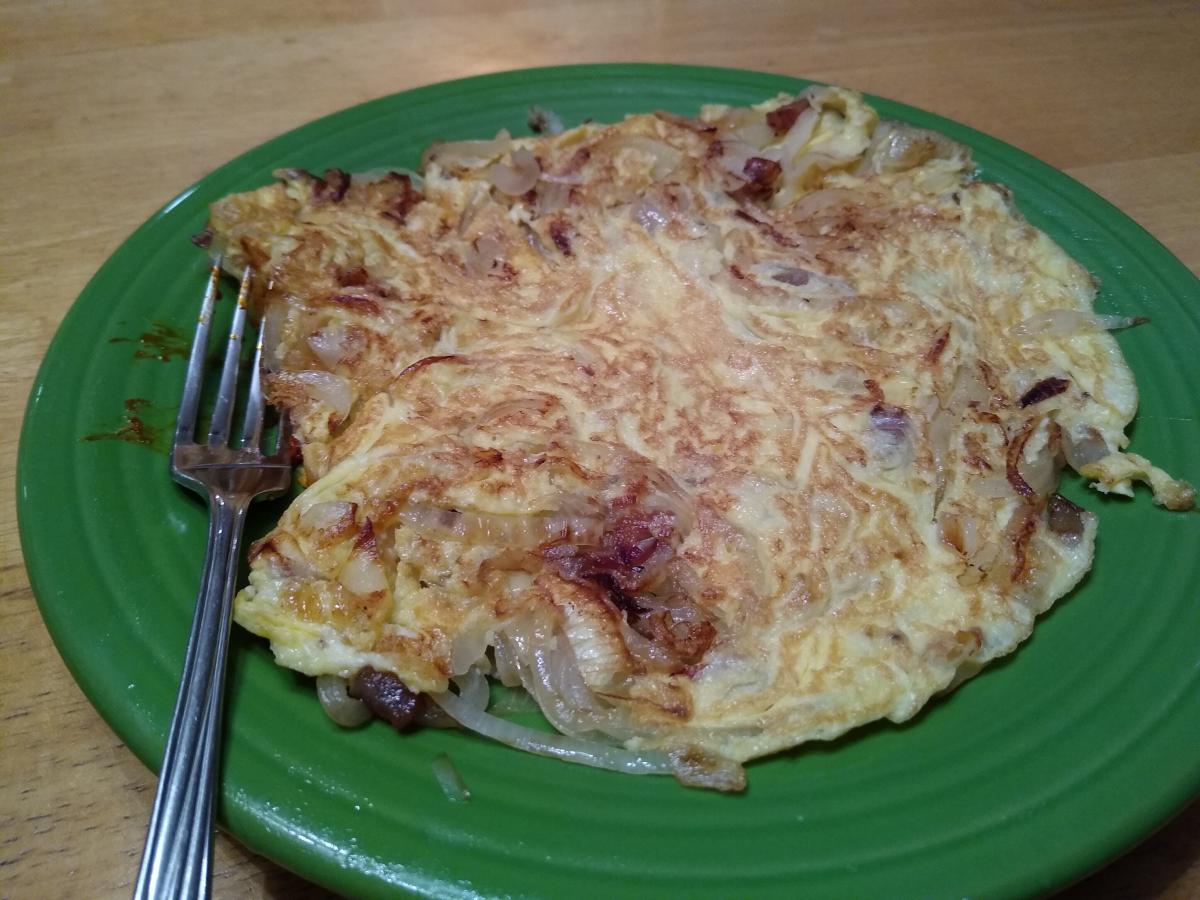 This frittata is typical of Lombard tastes, although it could certainly be made anywhere in Italy. 
This one is rich and heavy enough to be served at any meal. It would be fine with a little pepper jelly, or maybe a glass of Barbera d'Alba!
Preparation time
10 minutes
Instructions
In an omelette pan, heat the oil, then cook the guanciale until it has given off its fat.
Cook the onions in the fat until lightly golden.
Stir in the eggs and then cook until set around the edges.
Sprinkle the cheese on top.
Slide the half-cooked omelette onto a plate and then flip it over back into the pan.
Finish cooking a few more minutes, then serve hot.