Description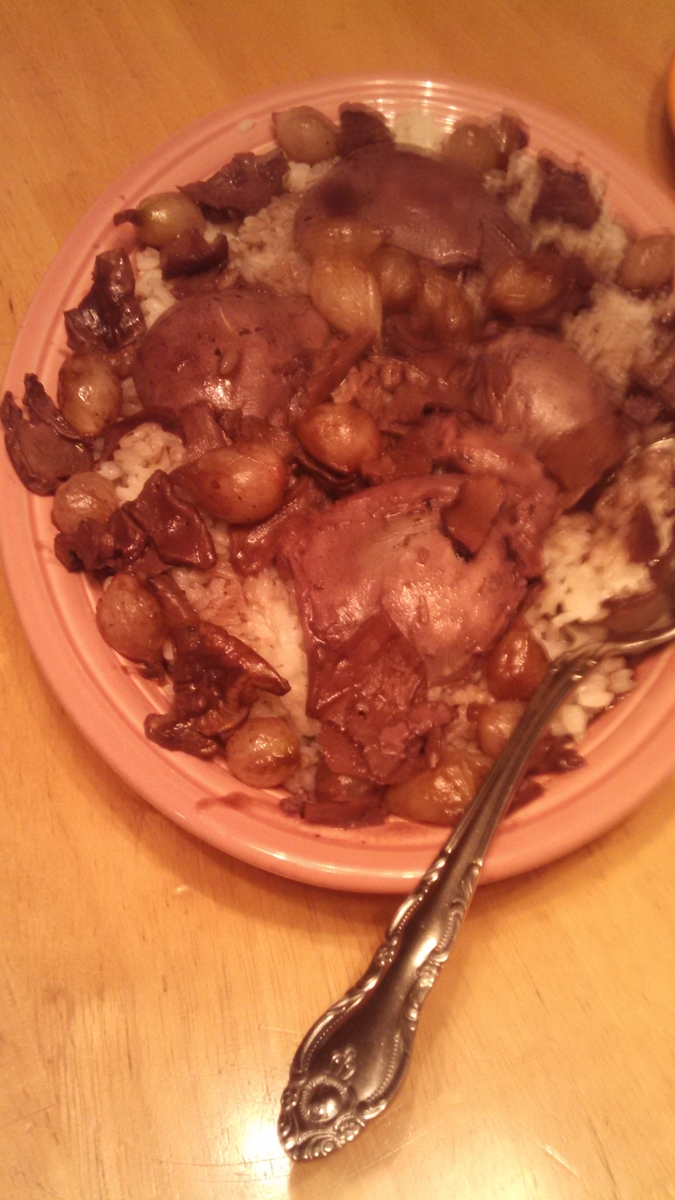 Ouefs en Meurette is a classic dish from Burgundy that features poached eggs in a richly-seasoned Meurette red wine sauce.
This dish has that great Burgundian combination of red wine, bacon, onions, and mushrooms, but it's not as heavy (or as time-consuming) as Beef Burgundy. 
It's a great brunch dish traditionally served over toasted rounds of crusty bread, but I like to serve it as a light supper dish in the wintertime, served over a bed of rice to get all of the delicious sauce.