Description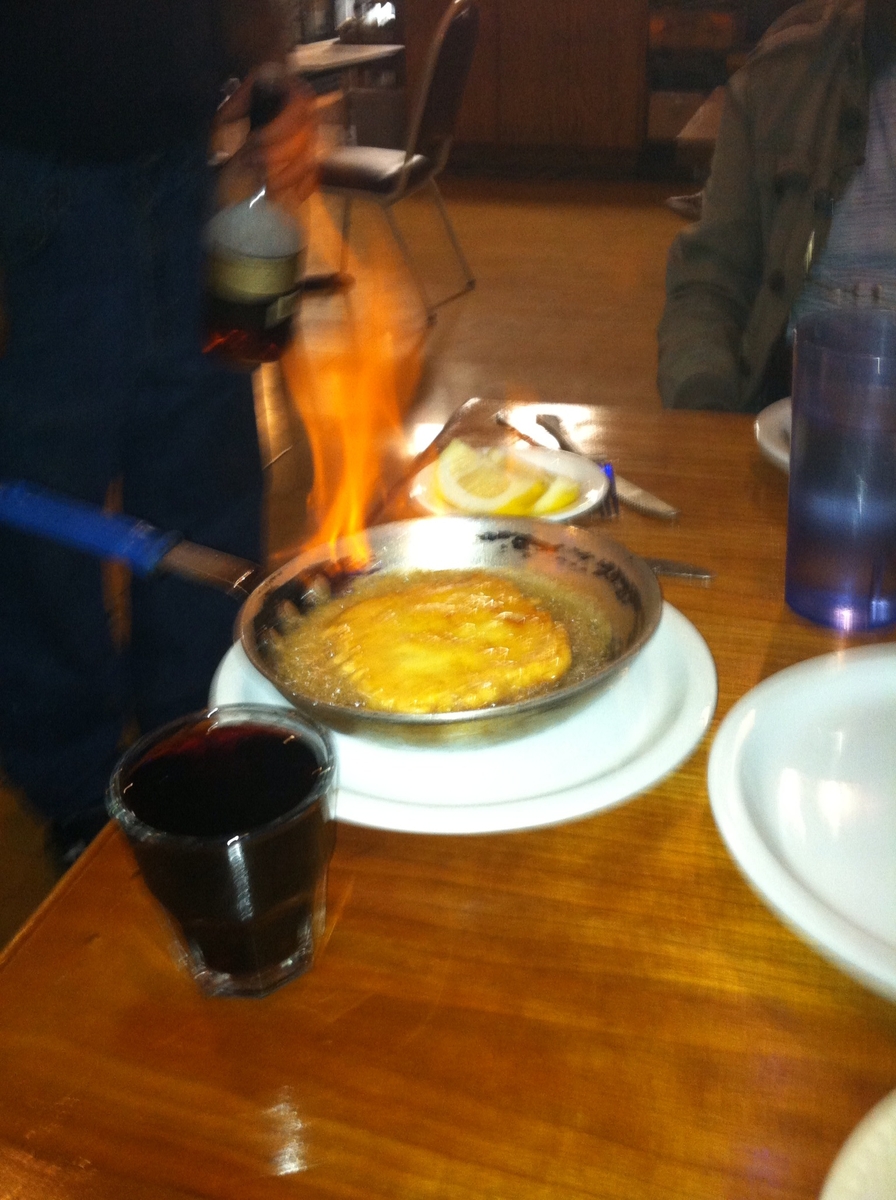 This thriller of an appetizer always draws exclamations.
It's really easy to make, if you have the nerve for it. Saganaki is best served with pita or crusty bread.
Preparation time
10 minutes
Instructions
Cut the cheese into slabs about 1/4-inch thick and brush with melted butter on a broiler pan. 
Broil the cheese about 4-6 inches from the flame until it bubbles, just a few minutes.
Clear a space at the table.
Remove from heat and sprinkle with brandy.
Flame it. Bring it to the table flaming. While still flaming, squeeze the half-lemon over it. Serve hot from the pan with bread.
Notes
I get Kefalograviera cheese (and most other Greek goodies) at
[[nodetitle:Bahnan's Market]]
in Worcester.