Description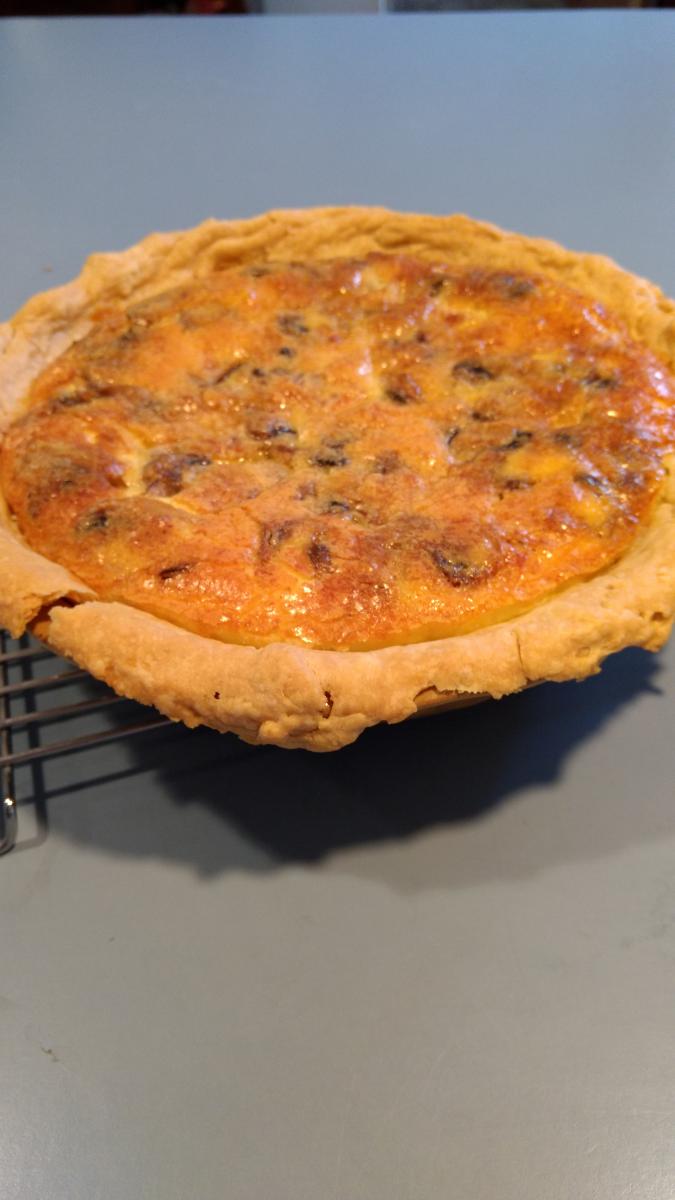 This delicious quiche highlights the little Maine shrimp, with some layers of complexity added by sauteed mushrooms and Parmigiano-Reggiano cheese in a cheesy quiche-custard.  
The little Maine shrimp are hard to find, but worth the search. I got a pound of them frozen, cleaned and ready to cook at Pinkham's Seafood in Boothbay, Maine. 
Mushrooms add a great note to all manner of crustacean dishes - shrimp, crab, and of course lobster. Mushrooms also feature prominently in Russian cuisine, so in this recipe I bring in a Russian note with a pinch of dill.
For cheese I used the fine Italian Parmigiana-Reggiano for the warmth that it brings. In hot weather I might try a ricotta, but I made this on a rainy, blustery Mother's Day so the king of Italian cheeses was called into service. 
Instructions
Prepare the pie crust. Line a pie plate and put it in the refrigerator or freezer until you're ready.
Saute the shrimp in a little butter an oil until ready. Boil down the juices.
Saute the mushrooms in butter and oil until done. Stir in the dill near the end, then add the shrimp.
Preheat the oven to 350.
In a separate bowl, combine the eggs, cream, and white pepper.
Stir in most of the cheese, reserving a little for a garnish.
Put the shrimp and the mushrooms into the pie shell. Pour the egg-cream mixture all over it.
Top with more grated cheese, and bake for 50 minutes to an hour.
Notes
Chopped crispy bacon is a nice addition.