Description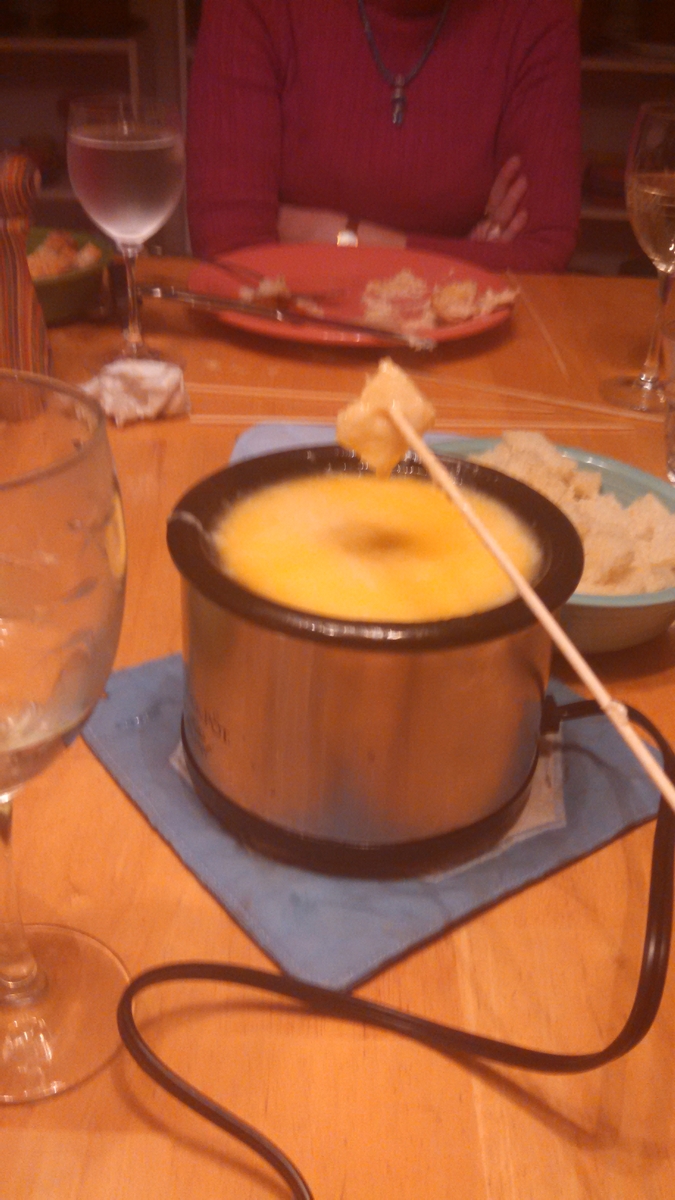 This
apres-ski
classic from the French Alps was an essential part of
[[nodetitle:Annette's Savoyard Birthday]]
in 2014. It's a hearty, artery-clogging cheese-lover's delight and a fun communal dining event.
Preparation time
20 minutes
Instructions
Cut the cheese into strips.
Mix the potato flour into the kirsch.
Rub the inside of the fondue pot with the peeled garlic clove.
Heat the wine: as soon as it starts to bubble add the cut cheese, stirring all the time with a wooden spoon.
Season with pepper, or maybe some nutmeg.
When the cheese has all melted, add the potato flour and kirsch mixture, mixing all the time.
Serve hot with bread cubes and skewers, and with pickles and ham or dried meats.
Notes
Put your piece of bread on the end of a long fork and dip it in, not forgetting to stir all the time. If you lose your bread in the fondue then traditionally you must buy a bottle of wine for the table!
The kirsch and cornstarch mixture helps to keep this rich mix from separating.
Source
http://www.chamonix.net/english/chamonix/traditional-dishes