Description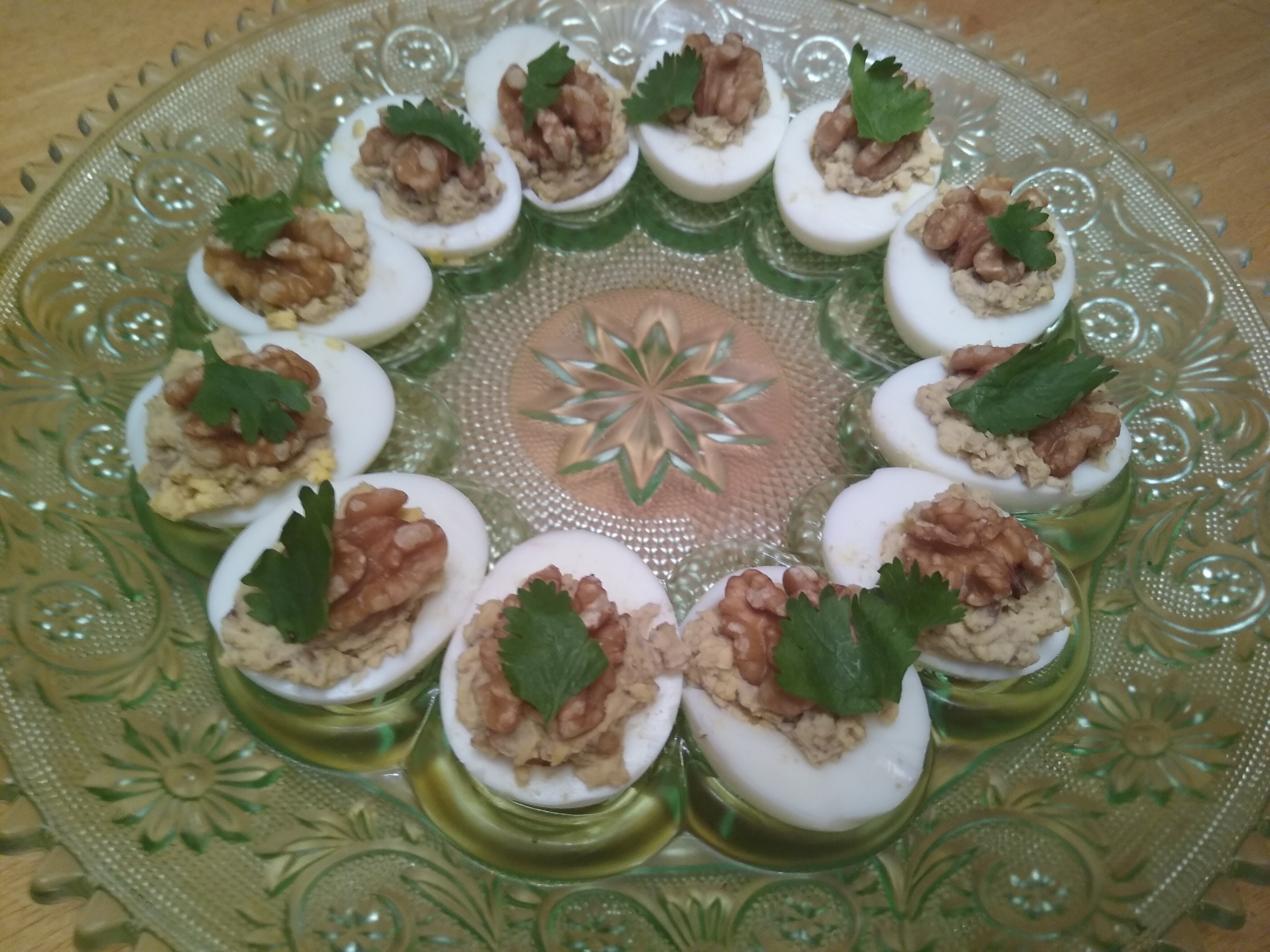 Many years ago, "Stuffed Eggs" roamed the buffet tables and canape trays of European and American high society. Today in the USA, "Devilled Eggs" are pretty much the sole survivor of this once-plentiful class of hors d'oeuvre. You can still find egg plates like the one in the photo at antiques shops.
The Escoffier Cookbook has many recipes, and [[nodetitle:The Silver Spoon Cookbook]] has some good recipes using Italian flavor profiles. This recipe uses anchovy and lemon juice with chopped walnuts.
Preparation time
30 minutes
Instructions
Cut the boiled eggs lengthwise, then combine the yolks with everything else. Use that mixture to fill the empty halves.
Source
The Silver Spoon Cookbook