Description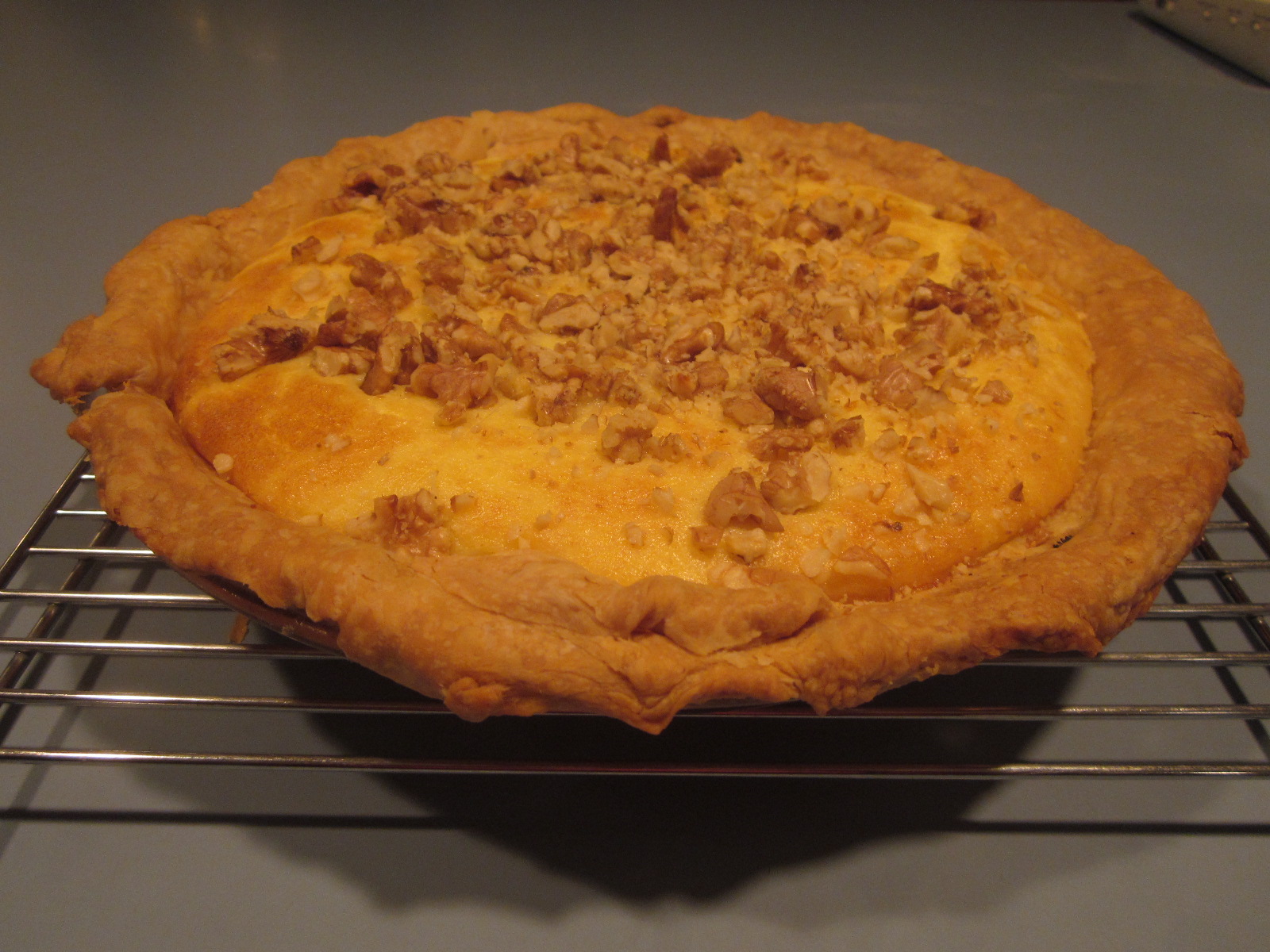 This excellent recipe always gets raves. The original is from Jasper White; my modifications are minimal.
This responds well to high-quality cheese. I always use the best sharp Vermont cheddar that I can get without going broke! 
Instructions
Preheat oven to 350. 
Bake the pie shell empty for 30 minutes. If the walnuts are not yet toasted, toast them now for 7-10 minutes. They are done when they smell awesome.
In a double-boiler, combine the remaining ingredients except for the walnuts. Heat and stir until the cheese melts and it thickens, about 15 minutes.
Fill the hot pie shell with cheese mixture.
Bake 10 minutes.
Top with walnuts and bake 20 minutes longer, until edges are lightly browned.
Notes
White's recipe calls for hot sauce and salt & pepper to taste. I think these are gilding the lily if you use excellent Vermont cheddar. Cabot private reserve, Grafton Village, and Shelburne Farms have all worked with stellar results.
Source
Jasper White's Cooking from New England