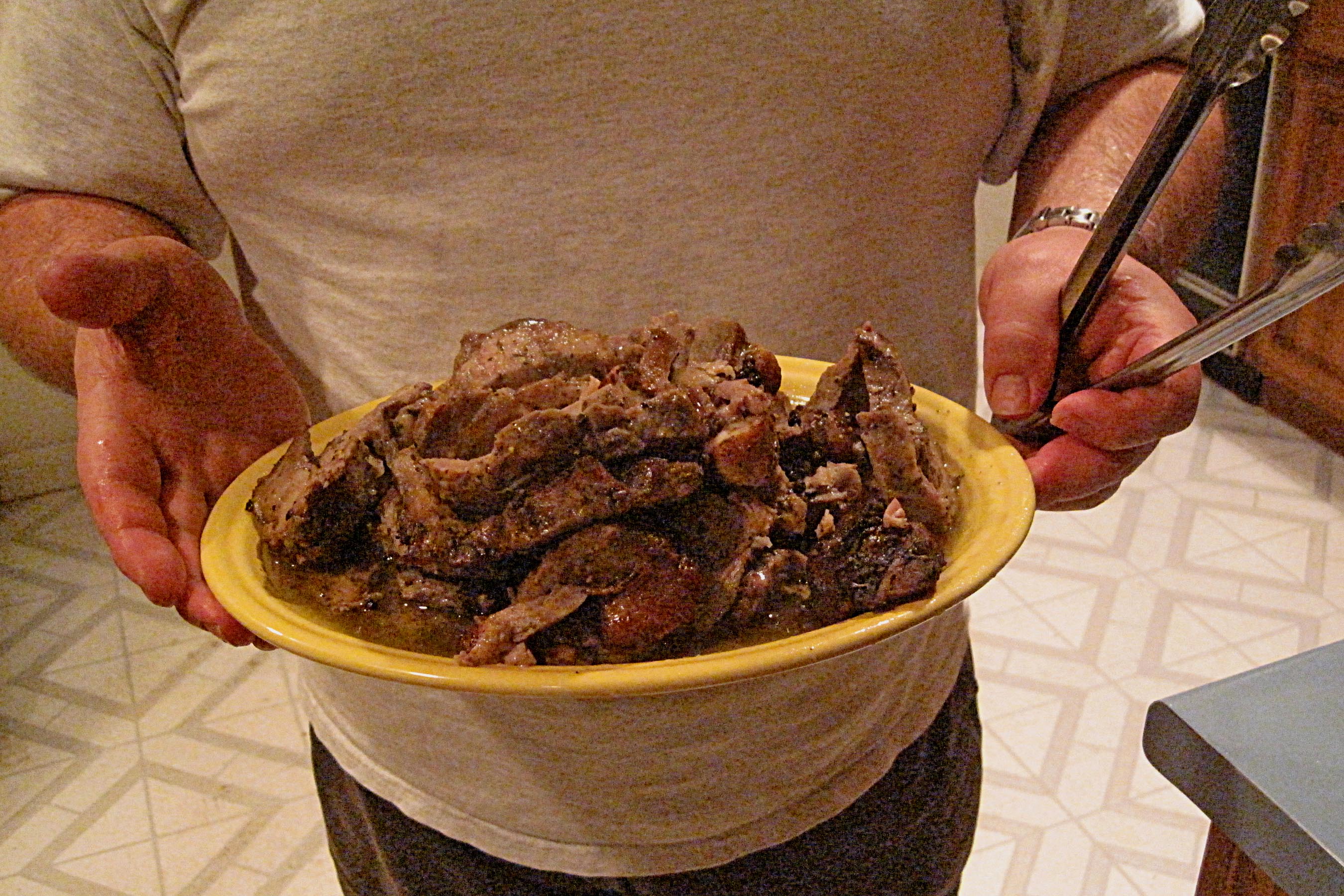 This tender, highly-seasoned Italian roast pork is very popular in Milford, Massachusetts, where I went to high school, and in a few other locations in North America. It seems to be Neapolitan in origin, or at least southern Italian.
As you can see in Richmond's photo, the meat is carved into chunks. It is too tender to slice thinly.
Barbecue fans should pay special attention to this seasoned and slow-roasted pork dish.
Porchetta was the star attraction at John's Neapolitan Birthday Feast - there is a good menu to accompany a porchetta at that link.
My brother Bill wrote up an excellent little treatise on Porchetta; it is attached below. If you make a porchetta, or if you have experience with or knowledge of this succulent ambrosia of the Italian gods, do post your thoughts below.