Here's another FoodiePilgrim exploration of the less popular foodways: chitterlings, or chitlins, a soul food classic with a reputation even worse than that of Haggis.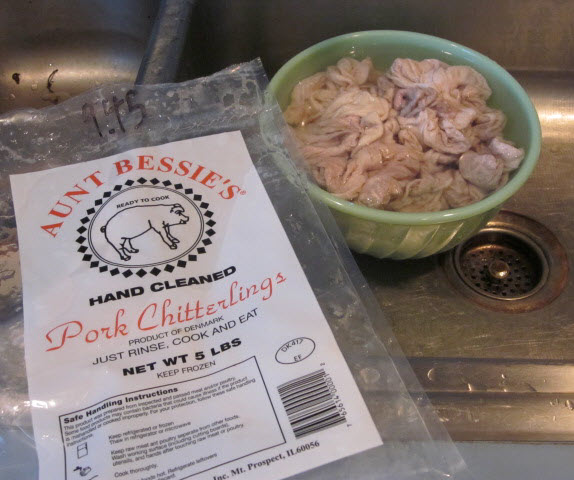 I found a 5-lb block of Aunt Bessie's brand frozen chitterlings at Fairway Beef in Worcester (where all the cool stuff is), so naturally I bought it figuring I would find an excuse to cook it some day.
Last Sunday was the day. Lorna, a piscene vegetarian, would be out of the house all day through dinnertime with a girlfriend, and it was too late for Richmond and Annette  to come up with alternative plans!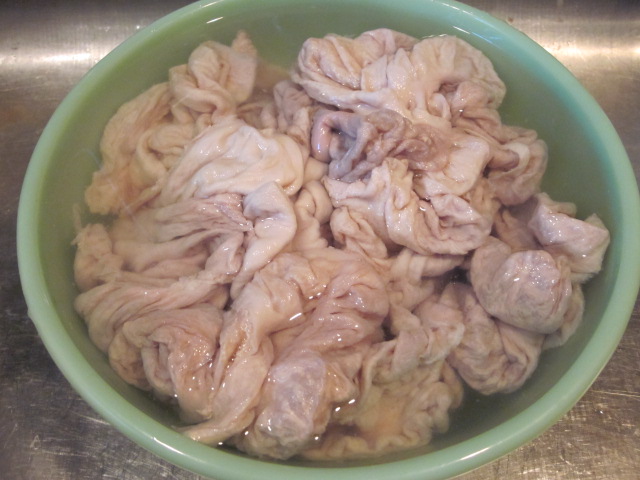 I had had the chance to talk to my old friend Charlie about chitlins. He had some experience with them, and gave me a few tips:
Don't believe the bag that says "ready to cook". Clean them and clean them until the water runs clear.
Slice a potato and cook it in there, then discard it.