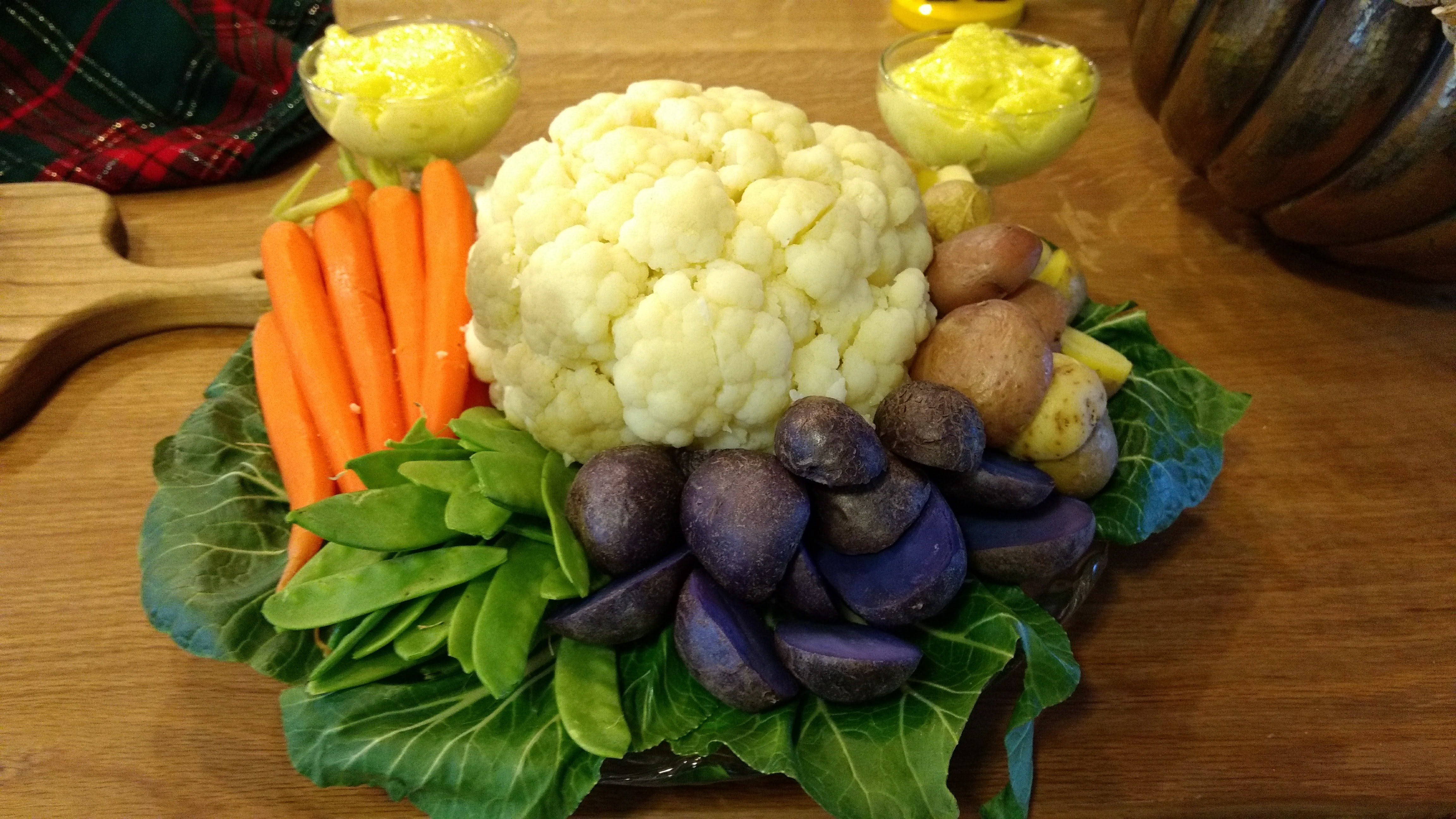 The Old Colony Club of Plymouth hosts a magnificent Twelfthnight Gala on the Saturday closest to January 6th, the twelfth night of Christmas. These events pack the house and we set out the finest goodies!
We enjoyed a series of courses over the evening, with different themese to each of three rooms and passed hors d'ouevres in between the courses.
Here's what we had:
Cheeses
Cypress Grove Humboldt Fog (California), "Red Cow" Parmigiano-Reggiano (Italy), Brillat-Savarin and Brie (both France), Cabot two-year aged Cheddar (Vermont)
Charcuterie
Crudites
a beautiful green and white assembly in the Red Room, and a magnificent Le Grand Aioli in the Snug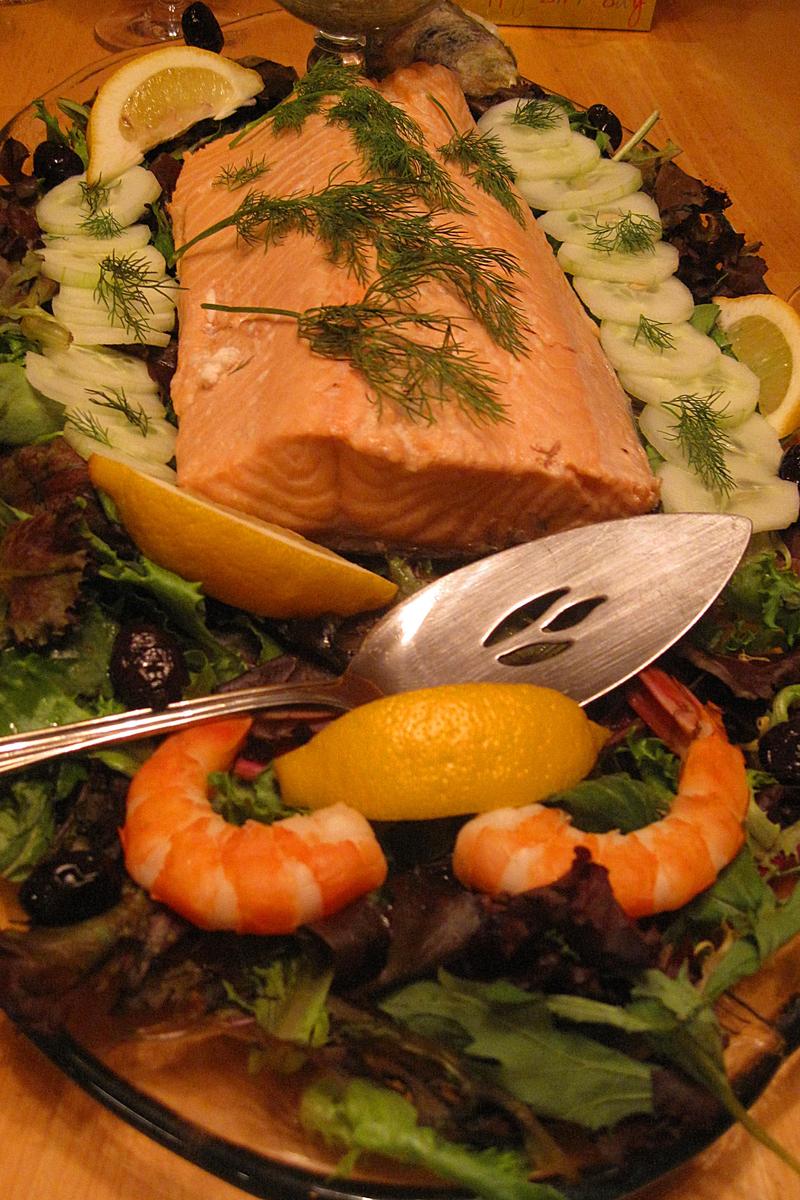 Seafood
Roasts
How it was served
The cheeses, charcuterie, and crudites were set out before guests arrived. The seafoods were revealed after about three-qurters of an hour, and the roasts about three-quarters of an hour after that. Between the courses there were rounds of canapes.
The Passed Canapes
Some time after the roasts, the Champagne Toast called the attention of the guests to the Presidents Room. Incoming President Tim Shobbrook gave three toasts, starting with one to outgoing President Jim Stanne. Then we brought in a flaming Christmas Pudding followed by a fleet of forty pastry swans.
During the toasts, the savories were cleared away and the sweets were revealed.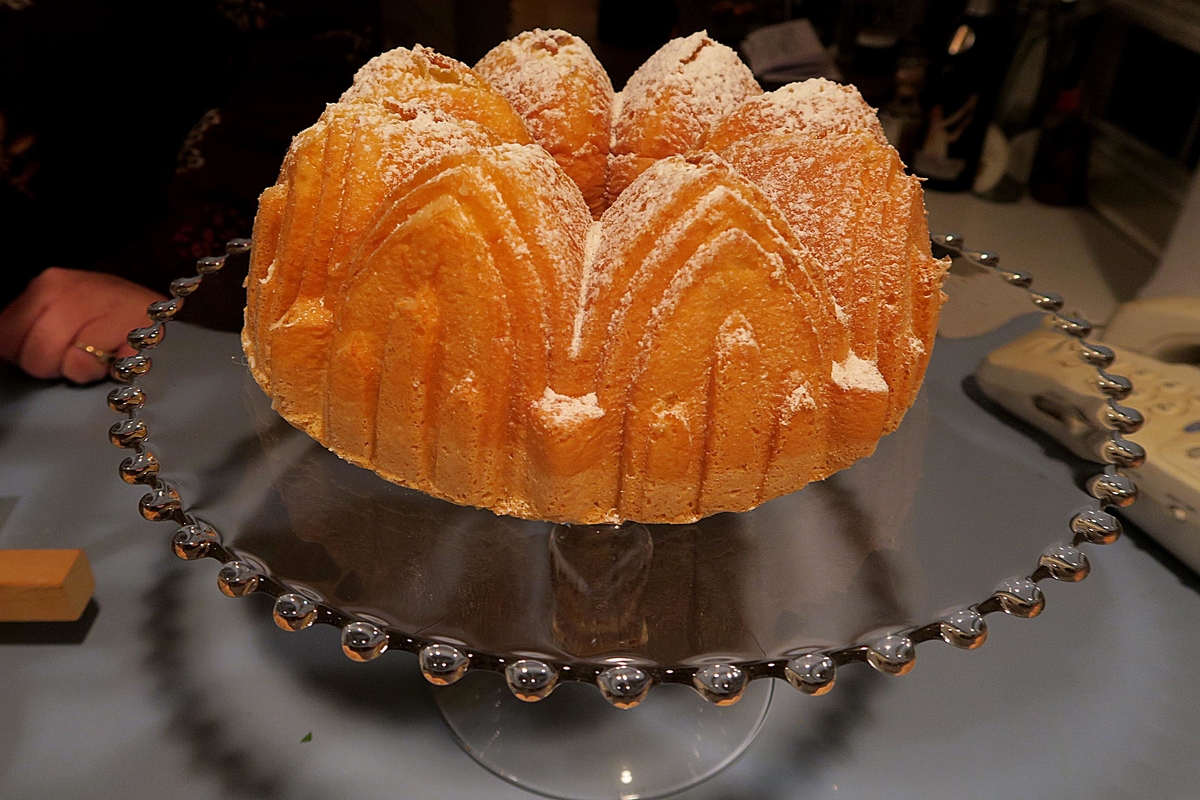 Sweets
In addition to the Christmas Pudding with Hard Sauce, we enjoyed
Drinks
All of this was washed down by copious quantities of wine, cider, Madeira, Port, Sherry, and a pin each of pale ale and doppel-alt ale brewed by Independent Fermentations of Plymouth.