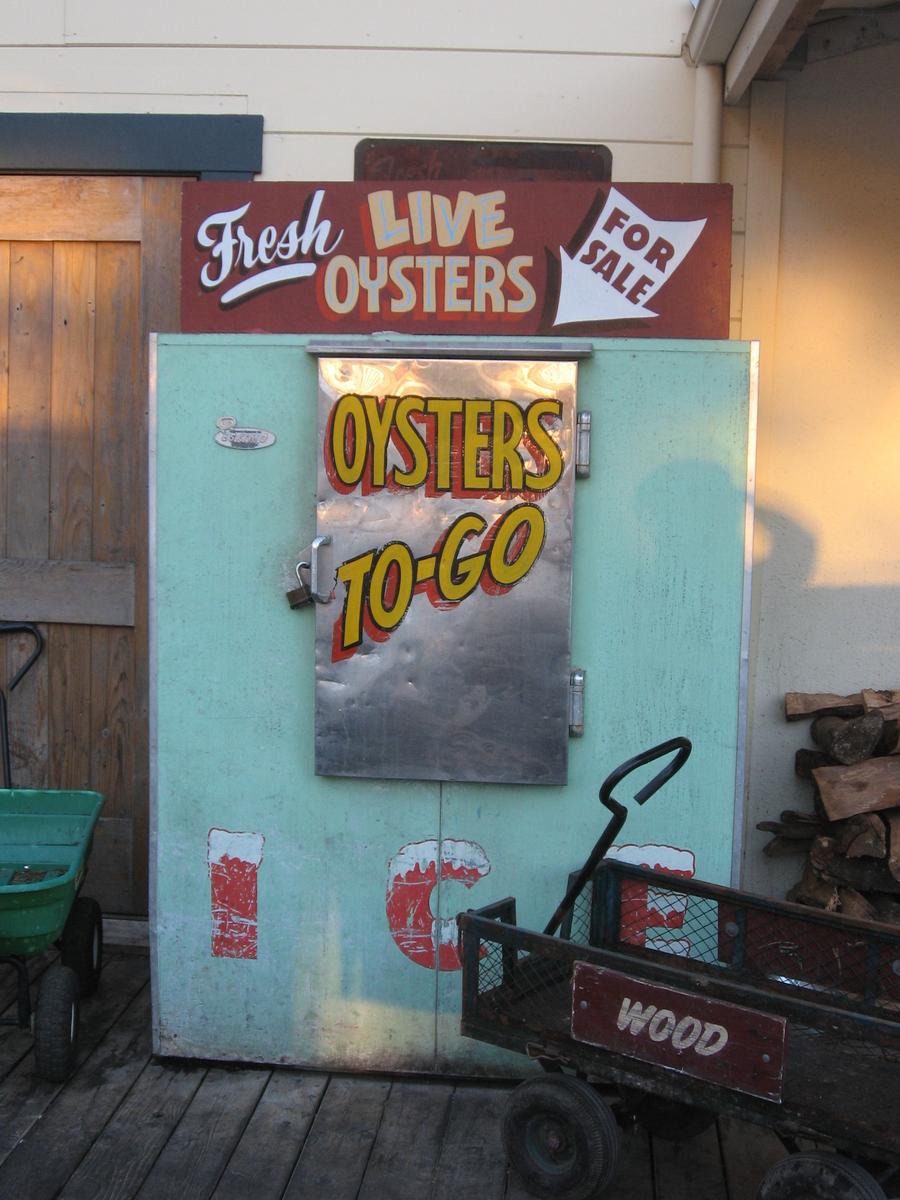 I love fresh oysters. I like to try local oysters wherever I visit, such as this vending machine just north of Point Reyes Station, CA.
I especially enjoy them fresh-shucked and raw, and one of my fondest memories is teaching my little brother to shuck oysters - it's the whole "teach a man to fish" thing, right?
One of the intangible benefits of living by the sea - you never know when a bag of Wellfleet oysters might appear on your kitchen counter. I had a new range installed on Thursday morning last, and the plumber, my old pal Kevin, brought just such a treasure. You see, Kevin knows a guy who knows a guy with a box-truck, and the box-truck buys oysters in Wellfleet (on Cape Cod) and ferries them down to NYC, but he stops at the Bourne rotary on the way... anyway I got a nice bag of bent oysters out of the deal.
"Bent oysters?" you say? well not all of God's creatures are blessed with perfectly even features, and maybe for every person with a piggy nose or a cleft chin, an oyster is born with a shell that is not perfectly proportioned for the Raw Bar.  Well, even those funny valentines get some lovin', of a terminal gustatory nature, from those of us willing to expend a modicum of patience and skill. My skill comes largely in the form of a Gerber L.S.T Lightweight Pocket Knife. A little planning goes a long way in opening these raw-bar rejects, wich can be had in oyster country for well under $1 apiece.
Bent oysters are also great for roasting over hot coals because they just about open themselves! 
There are those who swear by oyster stew, fried oysters, oyster fritters, or what have you, but for me there is nothing like a fresh-shucked oyster with its taste of the sea, even if it took a little more effort to prise it from its shell.