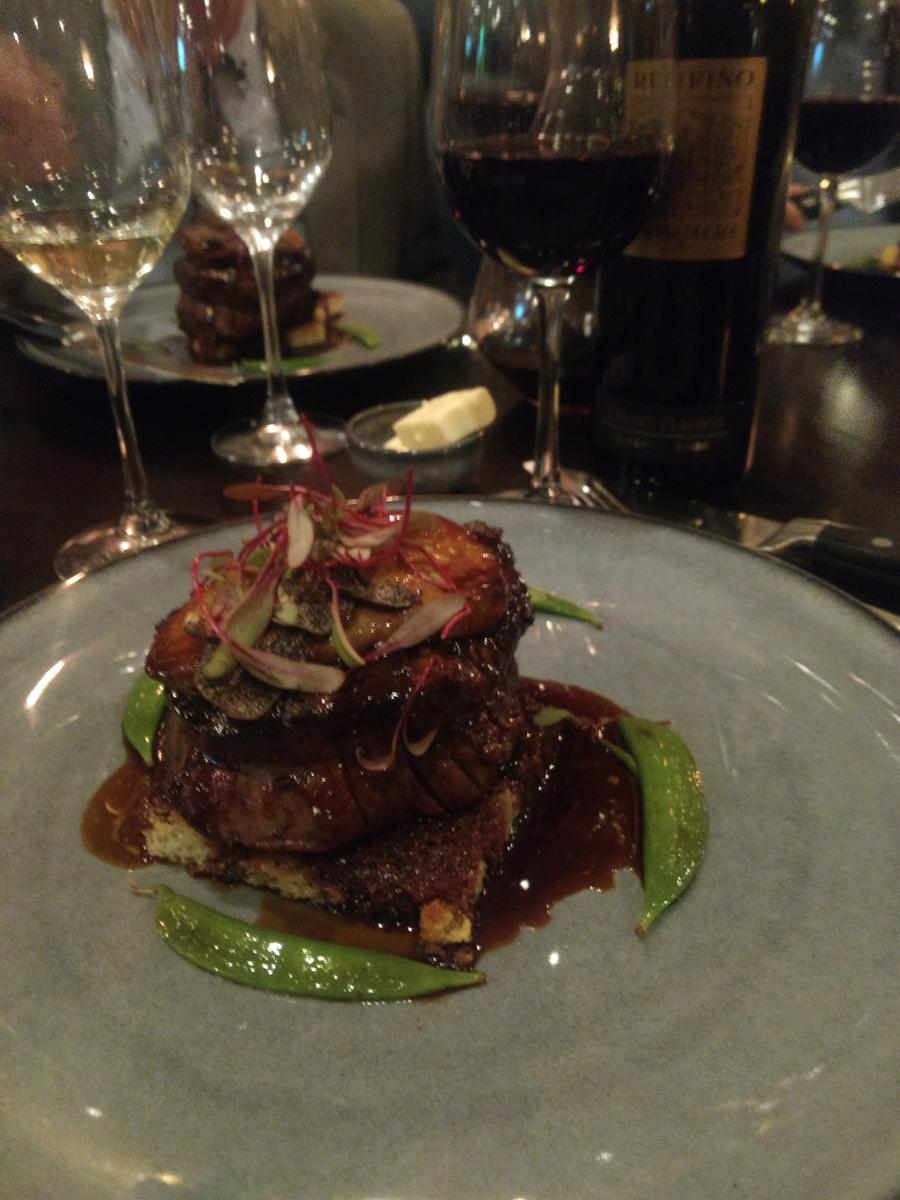 There's a new French-style restaurant within walking distance of my home. It's called Mallebar Brasserie, and Jim the chef-owner is turning out some pretty fancy fare. Richmond and I tried it out a couple of weeks ago, and were impressed. 
I noticed that some of the menu items included back truffle in season, and there was seared foie gras, and among the steaks was a filet mignon. Those are the key components to the legendary Tournedos Rossini, which I have longed to try ever since I first read about it many years ago. I asked Jim if he could make that for a special dinner and he agreed.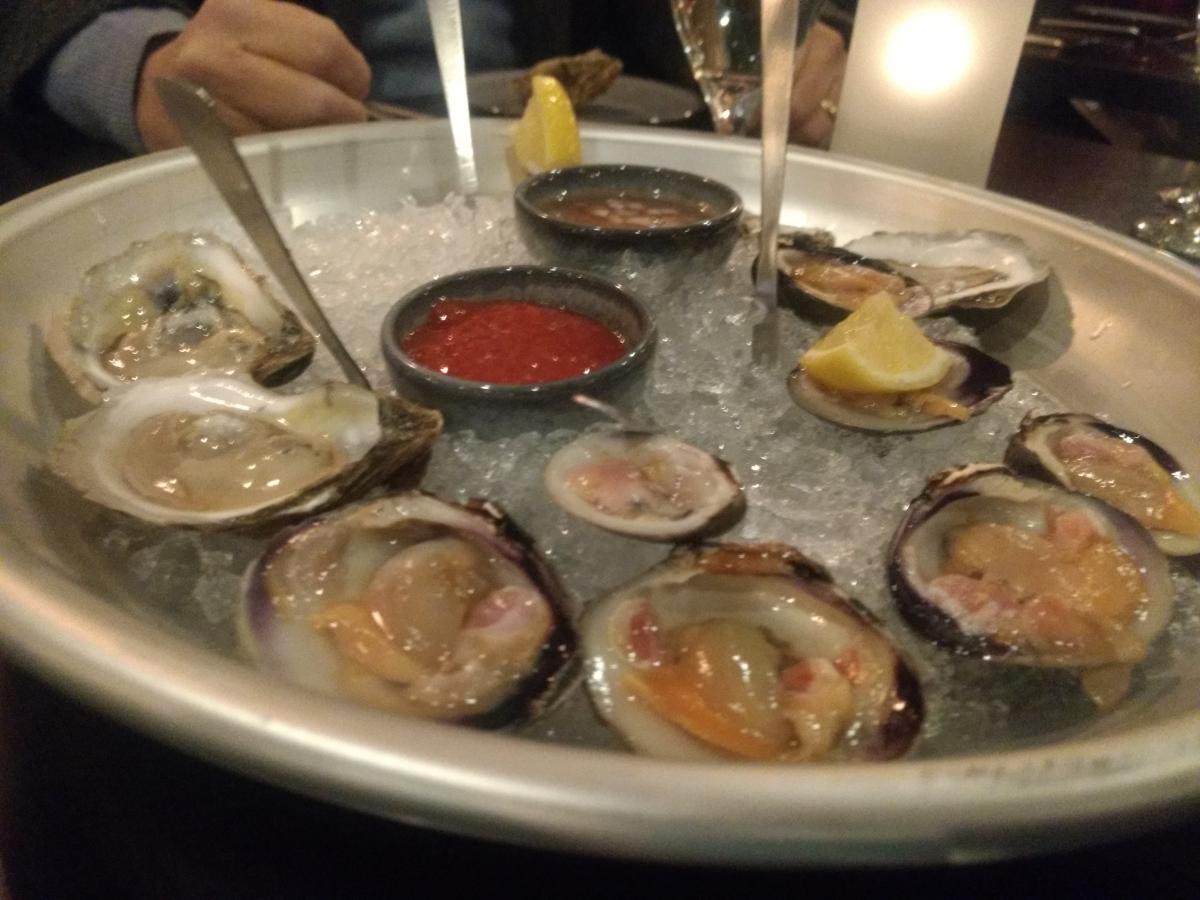 Tournedos Rossini was created by the finest chefs of Paris sometime after 1829, when Gioachino Rossini retired from writing operas and lived almost 40 more years as a Parisian bon vivant. Rossini was a prolific composer, and a brilliant one; everyone knows the famous "Lone Ranger" bit of the overture to William Tell, and his Barber of Seville has been endearingly covered by Bugs Bunny. Gioachino became quite the gourmand, and he got to know all the best chefs in Paris society.
The dish that bears his name is the very epitome of opulence and excess: shaved black truffles atop a generous slab of seared foie gras, atop a filet mignon (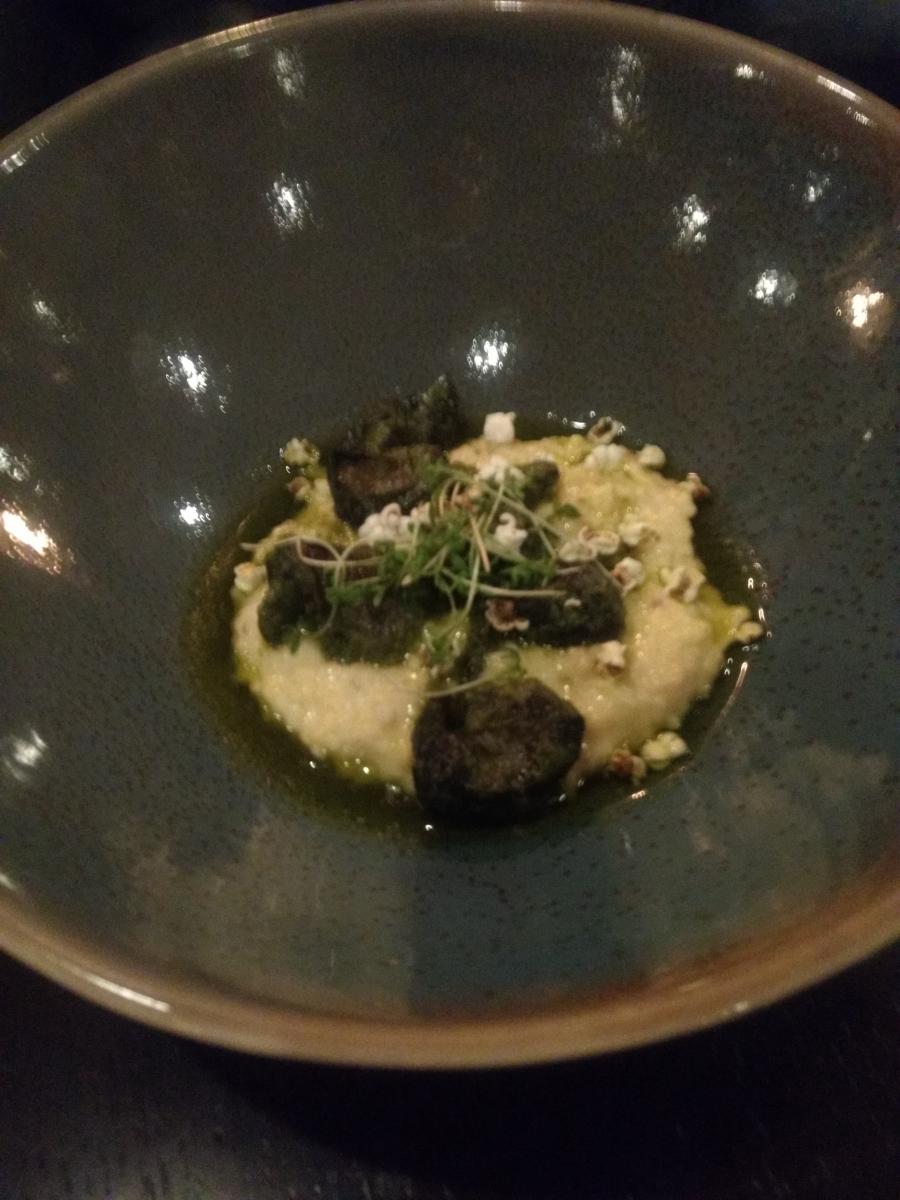 half of a chateaubriand), the whole thing on a crouton of bread and dressed with a Sauce Madere. It's an expensive dish! And it's never seen on menus today because of the expense, the rarity of the ingredients, and because 190-year-old recipes don't excite many of today's chefs.
So here was my chance to try this glorious piece of foodie history!
The next question was a real conundrum: what wine to have with Tournedos Rossini? Between the beef, the foie gras, the truffle, and the Madeira, there's an orchestra of strong flavors that don't all go with the classic French wines. Internet research shows no definitive answer. You don't want a wine that will intrude too much of its own character among these players. Bordeaux are classic, but in my opinion too strongly flavored unless very old. 
I posed the question to some of my wine friends, who agreed it was a conundrum, and who could not name a perfect pairing.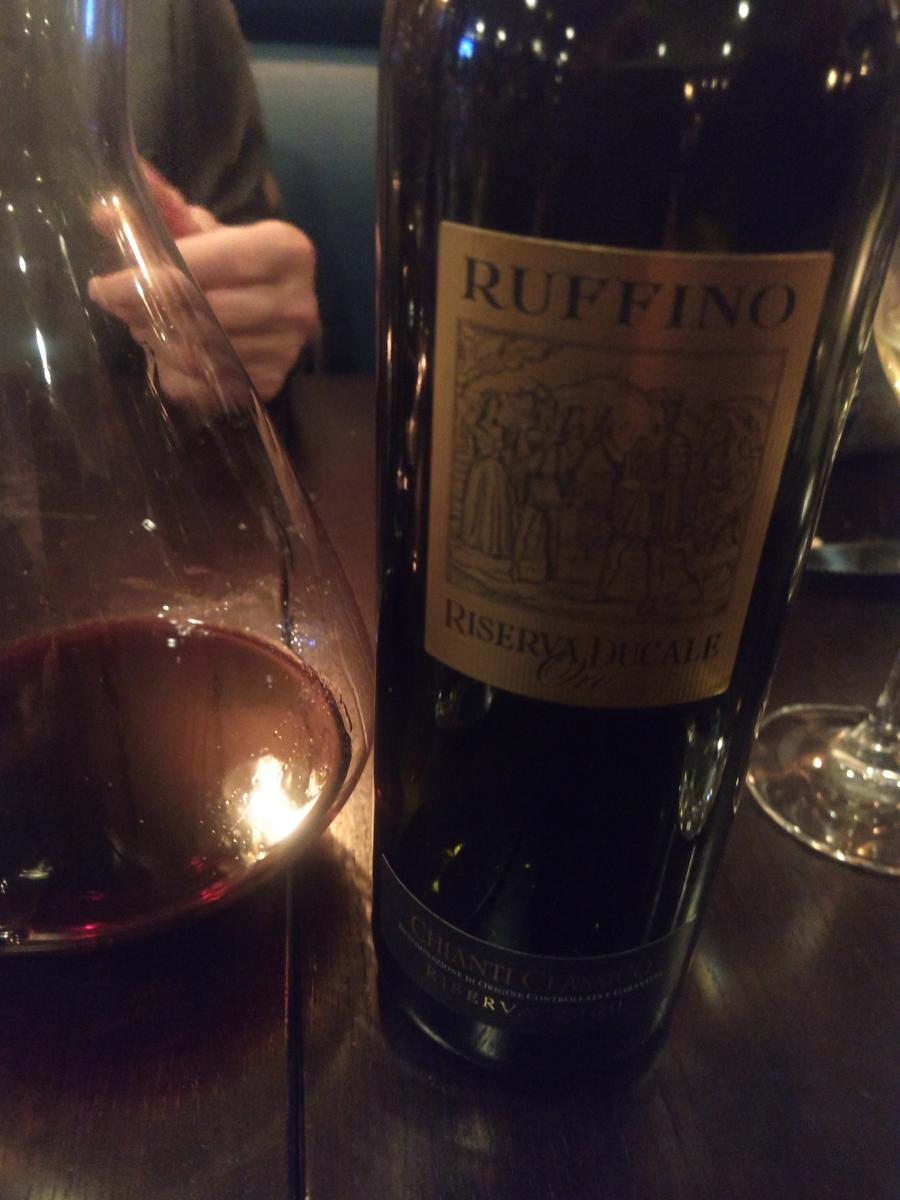 Of course, when you need wine to go with food, the Italian wines are always a good choice. An excellent aged Chianti Classico seemed like a good choice, with structure to stay on stage and tannins to tame the richness of the dish. I had the 2001 Ruffino Chianti Classico Riserva Ducale Oro in my cellar, so that was the choice.
Once a couple of friends knew about the dinner, the cat was out of the bag. In a very short time we went from just RIchmond and me to a party of 16! Some of them would travel over an hour to Plymouth for this dinner.
Well, I couldn't very well expect these hungry travelers to be satisfied with just the one dish, so I developed this menu:
Aperitif: Noilly Prat Dry Vermouth with a twist of lemon peel
2 dozen Oysters and 2 dozen Cherrystones
Duckfat Frites with cold Bearnaise Sauce and Dried Herbs
Three bottles of a minerally William Fevre Chablis 
Escargot on a bed of Stone Ground Grits
Two bottles of Domaine du Chateau de Meursault 
One bottle of Corton-Charlemagne
Crispy Cauliflower a l'Orange with a Nutmeg Aioli
Grilled Broccolini with a Tonnato Sauce (creamy white tuna sauce)
Three bottles of the Ruffino Chianti Classico Riserva Ducale Oro 2001 
One bottle of Cotes du Rhone
The Tournedos Rossini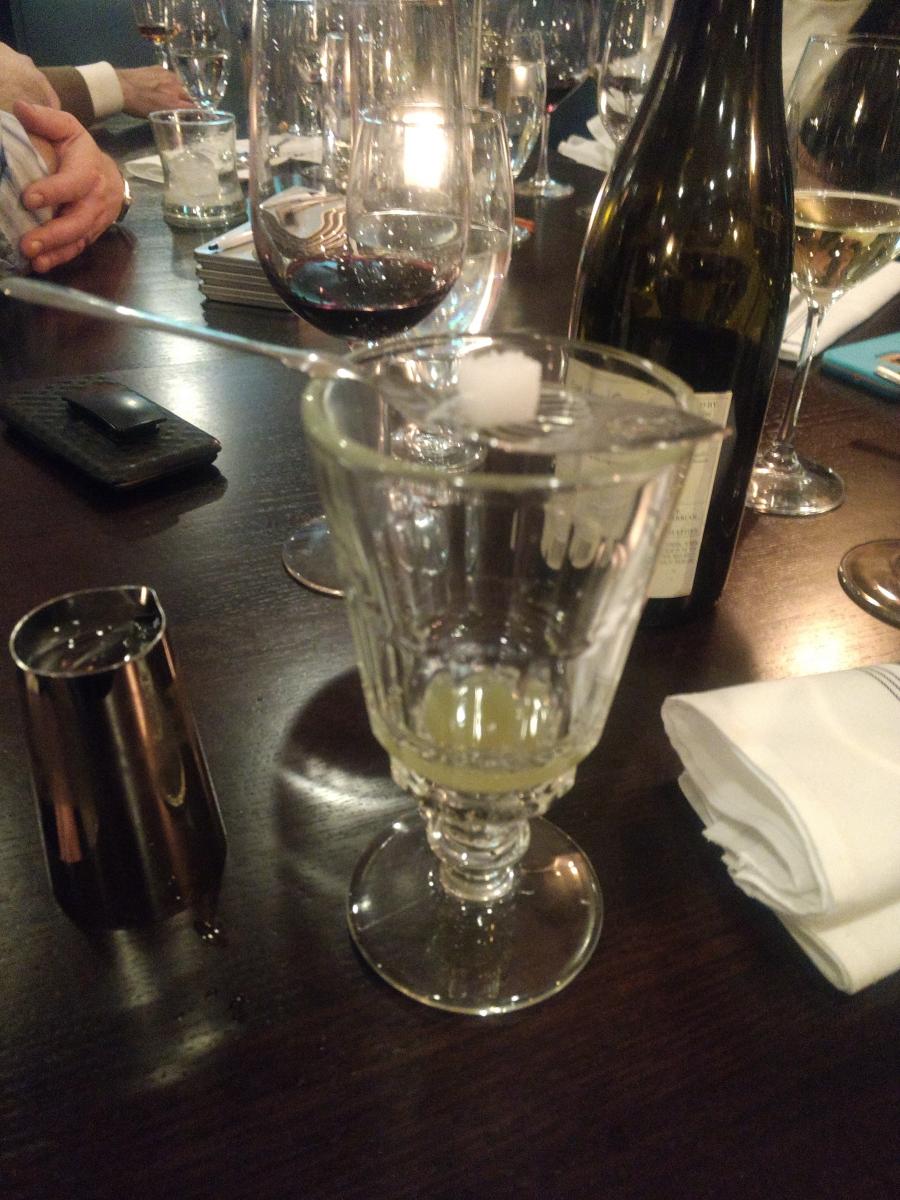 We stopped there, because we were stuffed. Nobody needed dessert. There was some coffee, and a couple of diners enjoyed a traditional absinthe cocktail. 
The menu as written came to $2400 after tax and tip, or $150/person. Diners were welcome to purchase additional drinks from the bar, but few did. All agreed that it was a very substantial and excellent dinner to be remembered!