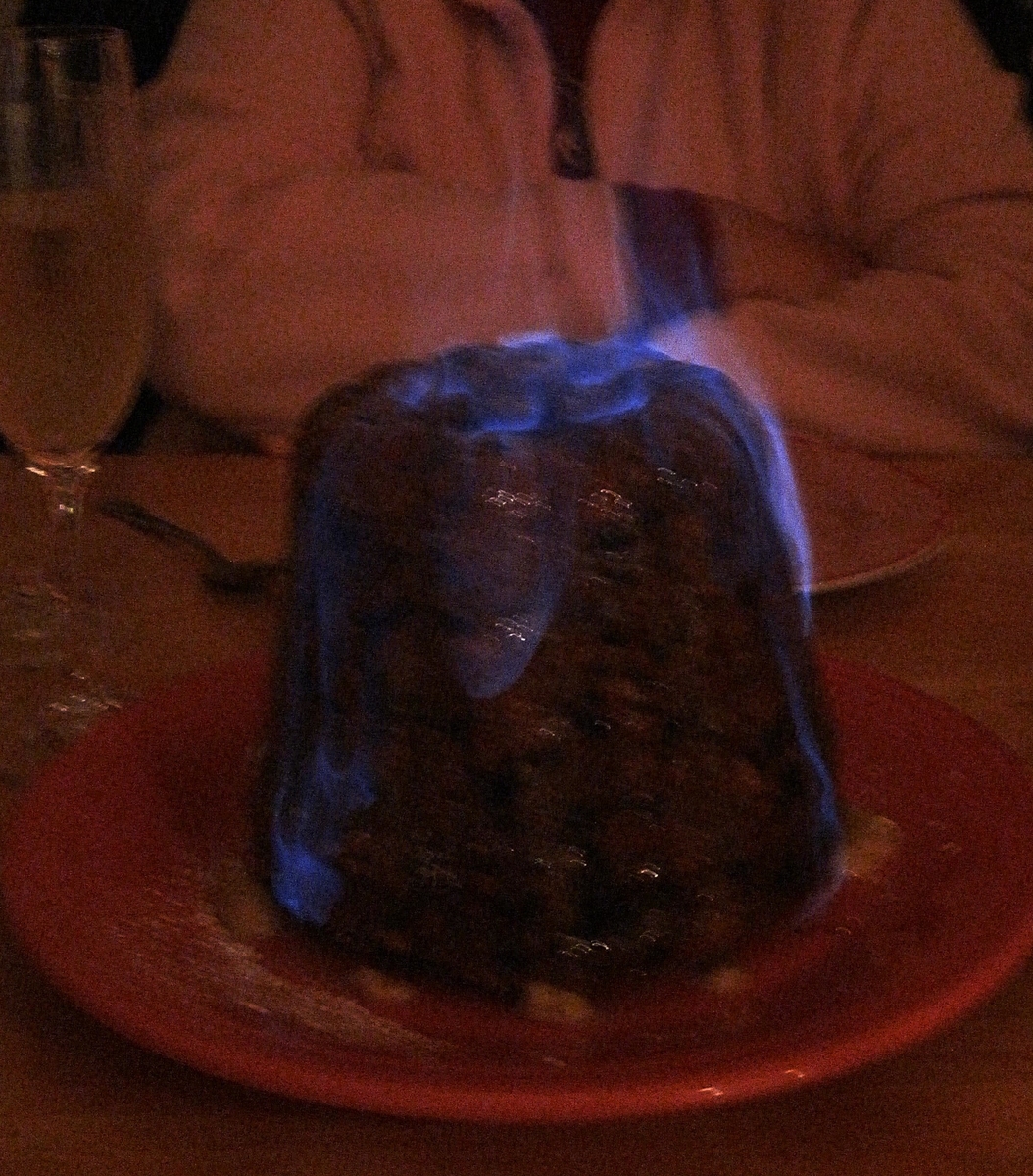 A few years ago we celebrated Richmond's 65th Birthday Dinner with a feast that might have been served at Boston's legendary Locke-Ober Restaurant on the day of his birth.
Annette has always been more partial to the restaurant at the glamorous Ritz-Carlton Hotel, so for her birthday Richmond and I created a dinner from The Ritz-Carlton Cookbook.
Here's how we did it: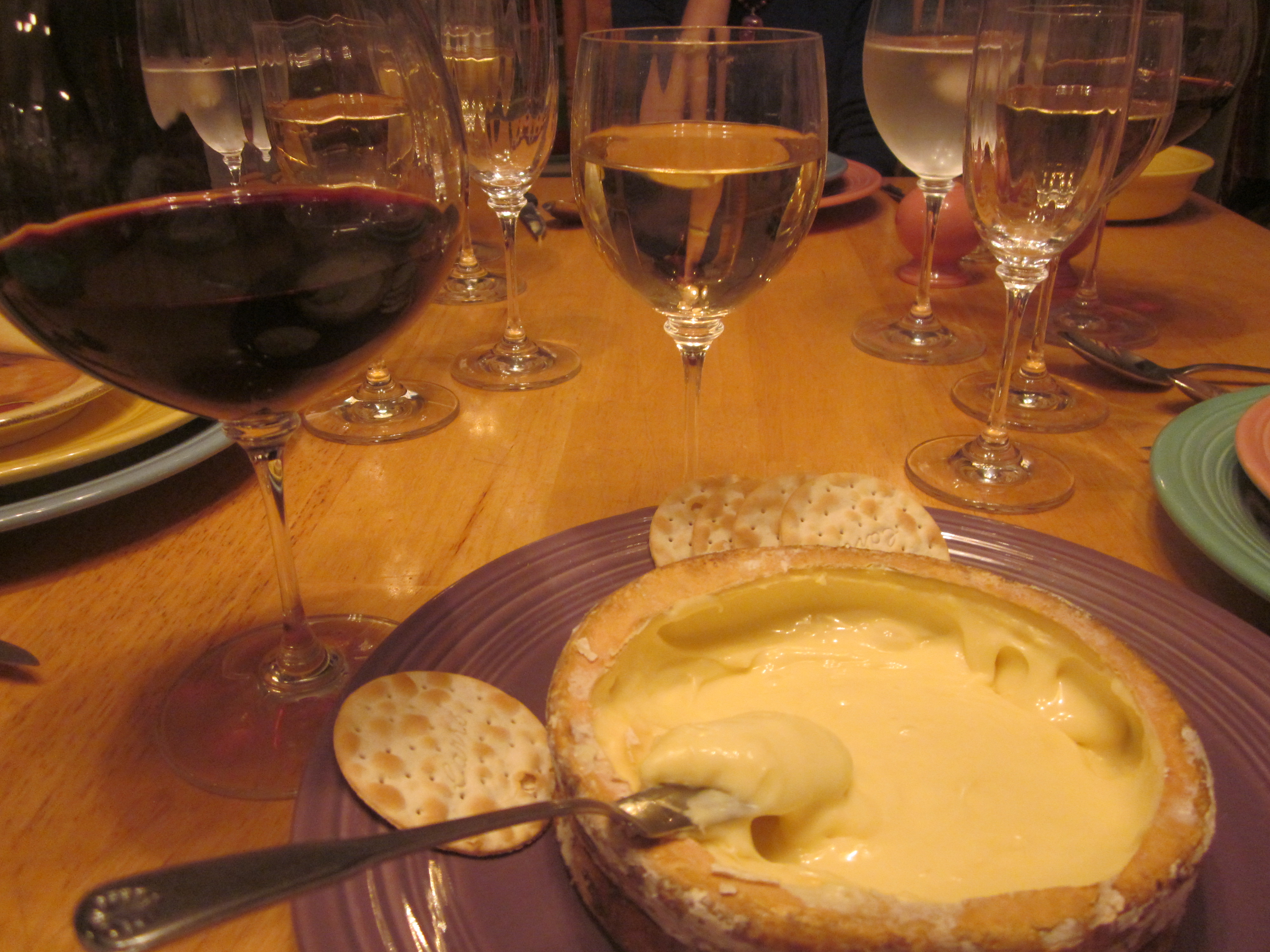 We opened with a Winnemere cheese from Vermont's Jasper Hill. Winnemere is a Vacherin-style  washed-rind cheese wrapped in spruce bark. It is full of rich, earthy flavors and it was at peak ripeness. The cheese course was accompanied by a fine Pauillac Bordeaux from the Talbot cellar. It had been brought back from a trip to France some years earlier.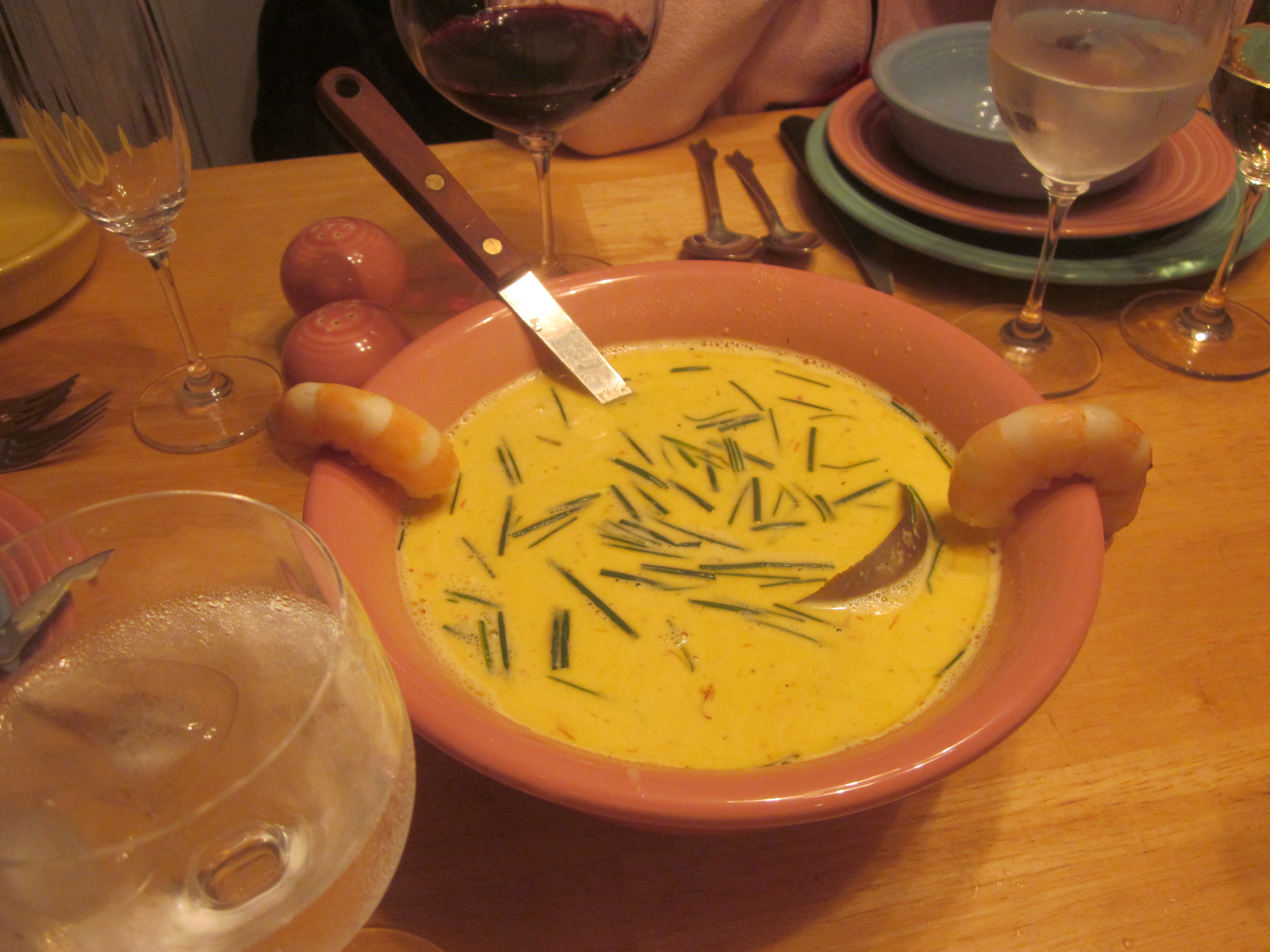 Next we had a delicious Scallop and Saffron Bisque. This and the next few dishes came from The Ritz-Carlton Cookbook. 
The soup was accompanied by a Flag Hill White from Flag Hill Winery and Distillery in Lee, NH.
Then came a salad course: three types of beautiful leaf lettuce (red leaf, green leaf, and Bibb lettuce) dressed with fresh sage and a fabulously aromatic Black Truffle Dressing.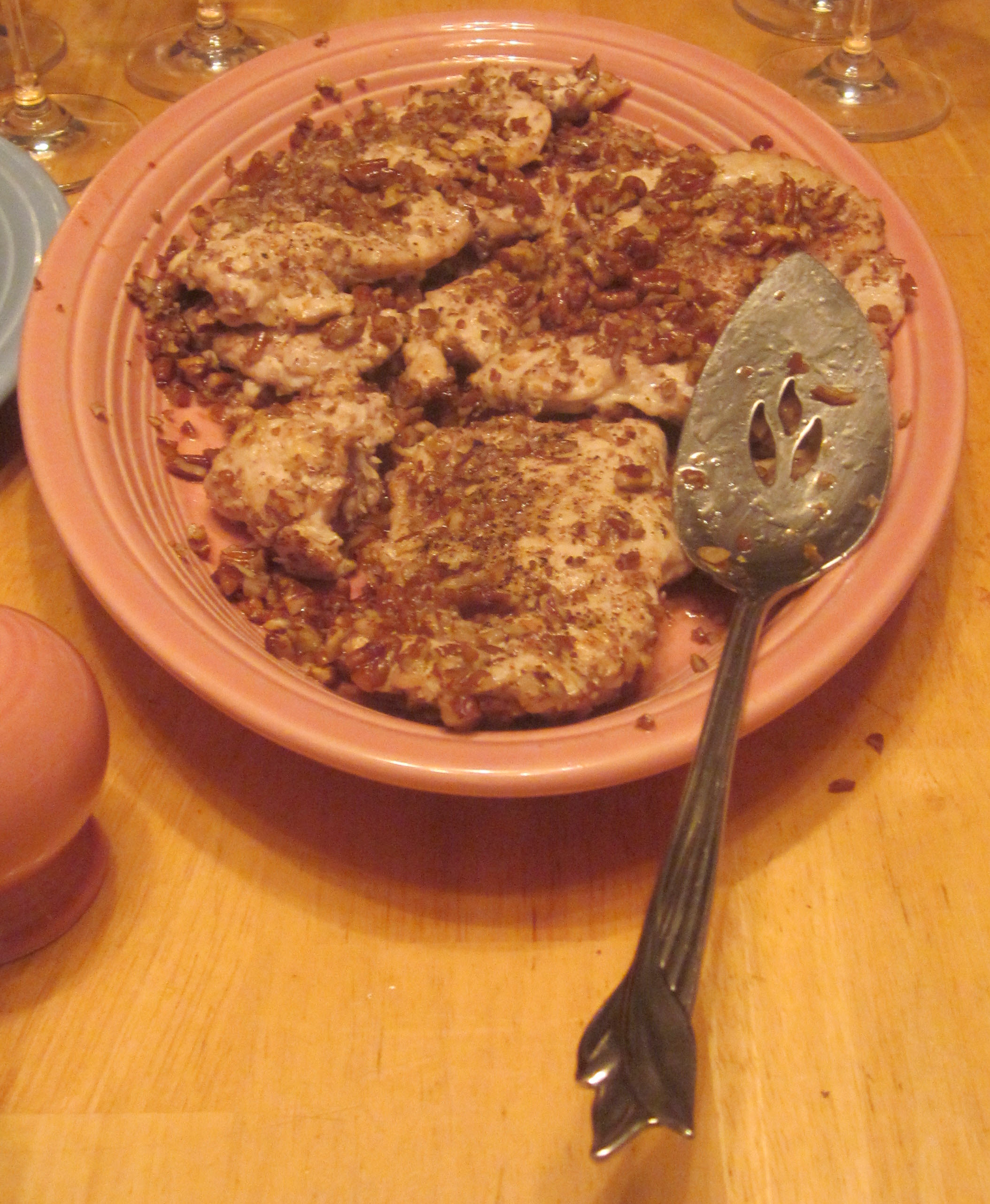 The main course was Chicken with Pecans and Maple Bourbon Butter. This was a decadent treat that suited the event and that proved a fine match with the rest of that excellent old Bordeaux.
Richmond and I took a few liberties with the recipe so it was a bit less regular and beautiful but the flavor was excellent; the recipe and our variations on it are described at the link above. We stayed true to the flavors, but not so true to the perfect visual appeal of the Ritz kitchen.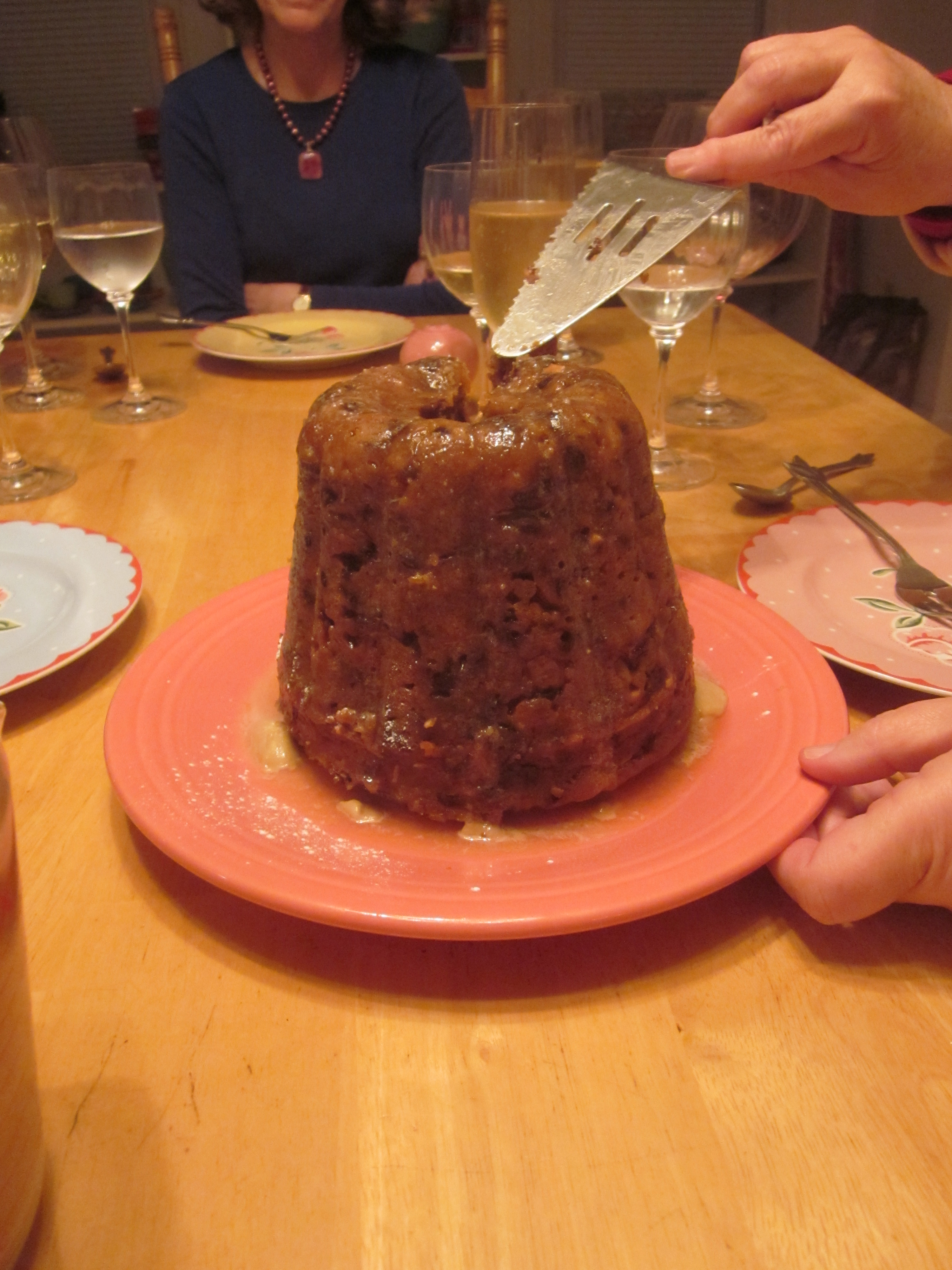 The dessert was something Annette had chanced upon in an old Gourmet cookbook nearly a year ago and had her heart set upon: the Royal Pudding a la Belle Indienne. It was spectacular, especially after we set it on fire (see first photo). The pudding has many ingredients and it is served with a spiced butter sauce that was fabulous as well.
This was served with a Veuve Clicquot Champagne as we expressed our birthday wishes.