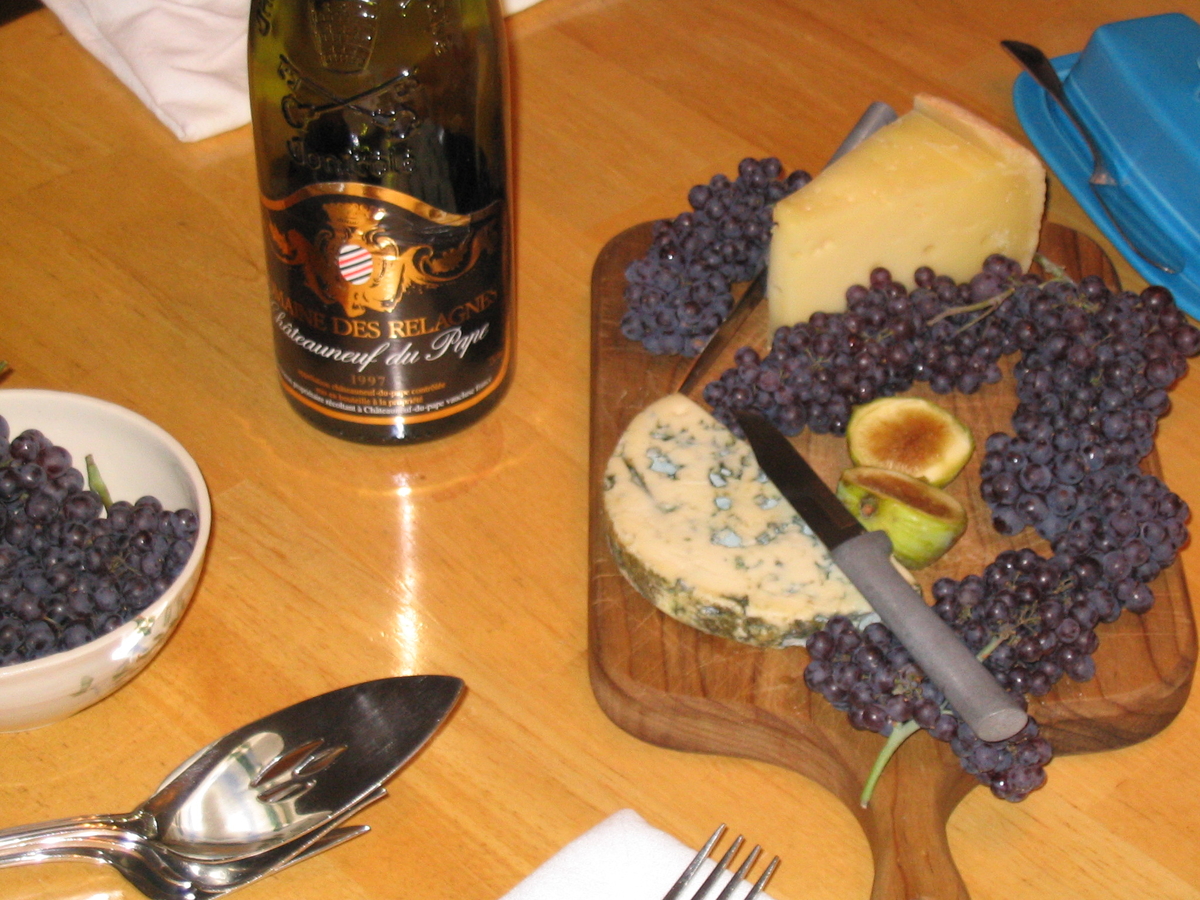 Our neighbor Valerie is a good friend who enjoys good food, but she's not what you'd call a foodie. When she came home from a trip to Paris, she showed us her photos and talked all about the city, the streets, the museums, the people, the Seine...
And? Valerie! and...?  Did you eat anything?
"Oh yes, the food. There is a lot of expensive food in Paris. I didn't spend much time looking for food."
So we made her a Parisian-American Dinner:
Two cheeses: Fourme d'Ambert (blue) and Gabietou (shown above with fresh fig and grapes)
Steamed Fresh Asparagus
Brandied Pears
Chateauneuf-de-Pape followed by MacMurray Ranch Sonoma Coast Pinot Noir