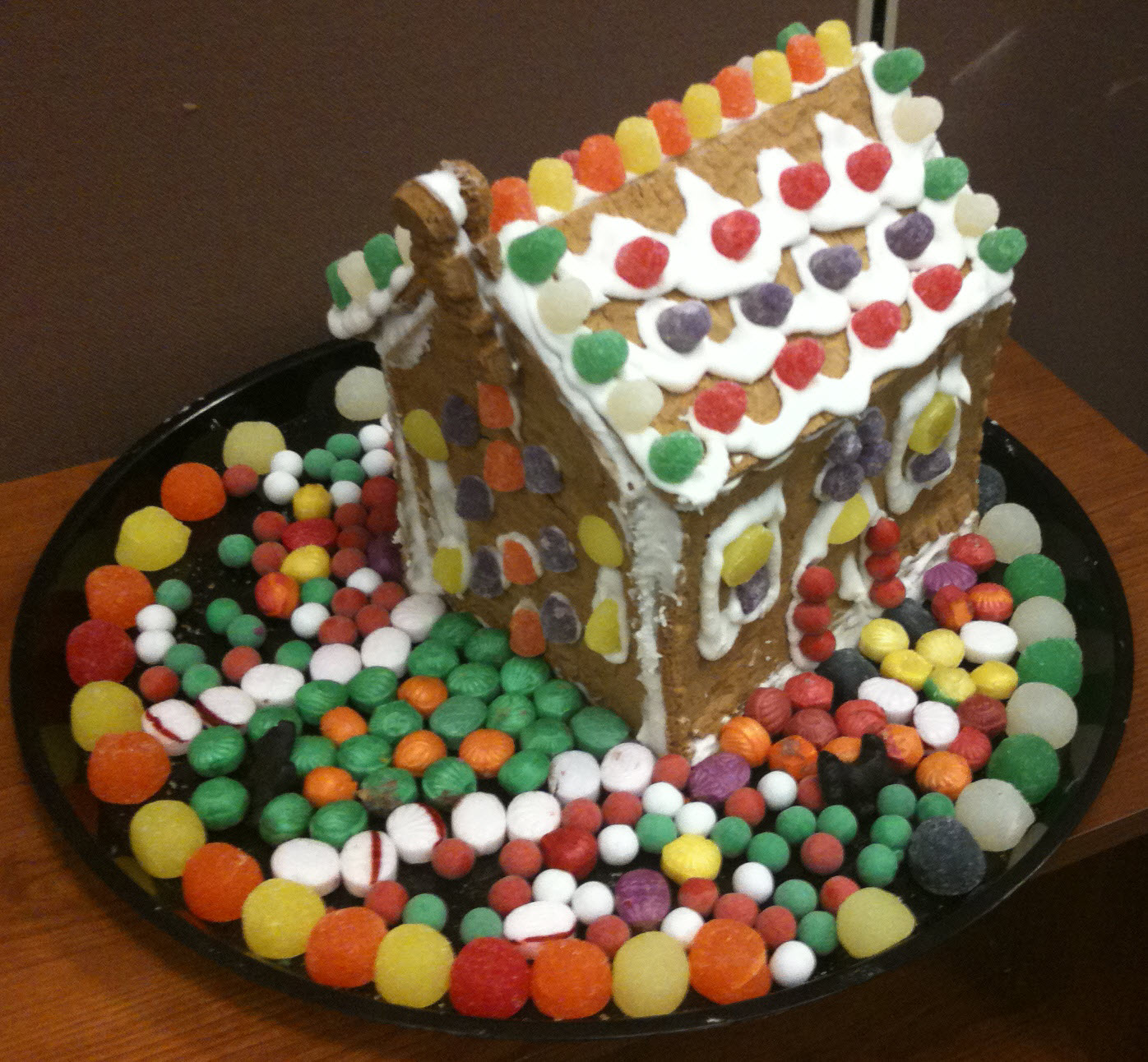 Every year my employer allows us an afternoon for a Yankee Swap and some goodies. The affair has grown with the company over the years, from an original potluck by yours truly serving 25 employees to a small team of dedicated elves serving the 94 employees in the Lexington office of an international corporation.
A small amount is catered in from the outfit that provides food for our lunchtime meetings; this is because we have no way of preparing hot food in quantity. But you might be surprised at what we set out with just a few creative people who want to show a good time to their colleagues.
We have two sets of goodies, separated by the Yankee Swap:
Savories (3 cheeses, 3 fishes, 3 meats, plus veggies)
A 2-pound wheel of Cabot Sharp Cheddar with a Cortland Apple and some crackers, and a bottle of Poverty Lane Farms Dooryard Cider
A wheel of Vermont Brie
A half of a baby Colston-Basset Stilton with toasted walnuts and Tawny Port (see Getting Portly)
John's Celebrated Lobster Salad and a bottle of Muscadet Sevre-et-Maine
Cold Poached Salmon with Dill Sauce and a bottle of Pouilly-Fuisse, and some Duxbury Oysters
A middle-eastern themed vegetarian corner with dolmas, spanakopita, hummus, babaghannouj, lebneh, pita, zahtar, and two kinds of olives, mostly from

Bahnan's Market

and a bottle of Kagor Ukrainian Red Dessert Wine
Three platters from Via Lago Catering: Lamb Lollipops, Mini Beef Wellingtons, and Chicken Satay Skewers, accomapnied by (respectively) Cote de Nuits Burgundy, Haut-Medoc, and Ruffino Chianti Classico Riserva tan label.
A Crock-Pot full of meatballs in red sauce that vanished in short order
A platter of roasted beets, golden beets, Eastham Turnip, and Brussels Sprouts
Assorted familiar beers and  not-so-familiar microbrews, with some special holiday ales
There was probably more that I don't remember right now.
Yankee Swap
 While the swapping is going on, the elf squad surreptitiously clears away the savories and brings out the sweets...  
Sweets
About those Cookie Platters
In my opinion, a cookie platter exists to provide a sense of opulence and great good fortune. After chowing down unceremoniously for an hour or more on all the savories, and dutifully working though the centerpiece desserts, the diner should be confronted with an irresistible array of additional Christmas awesomeness. This is the coup de grace, the straw that does in the camels of the Wise Men, the moment of utter surrender when the happy diner is forced to admit that no mortal could enjoy all of the goodies provided at this excellent party. It becomes an exquisite surrender to the simple fact that one is surrounded by more good wishes and holiday cheer than one can possibly absorb, and fully surfeited, there is nothing to do but spread the cheer further and further afield.
What goes on the cookie platters? Some or all of:
Magic Cookie Bars
Grand Marnier Balls
 Glazed Orange Cookies
Linzer Cookies
Elliot's Pastry Swans (I will write up something about Elliot soon)
Marzipan fruits from Maria's Pastry in the North End
Petit Fours
Chocolate-Dipped Glazed Apricots from Fedele's Chocolates in Pembroke
Chocolate cups from Fedele's filled with (this year) coffee brandy
Chocolate-covered espresso beans
Godiva white chocolate stars with raspberry filling 
This was done for 80 attendees by a team of 5 elves for $860 plus the caterer for the three meats and additional wines and beer from Gordon's Liquors. The cheeses, fishes, marquee wines, and desserts all came from the $860 with the help of a lot of hard work by a few dedicated employees, who had a really good time doing it!