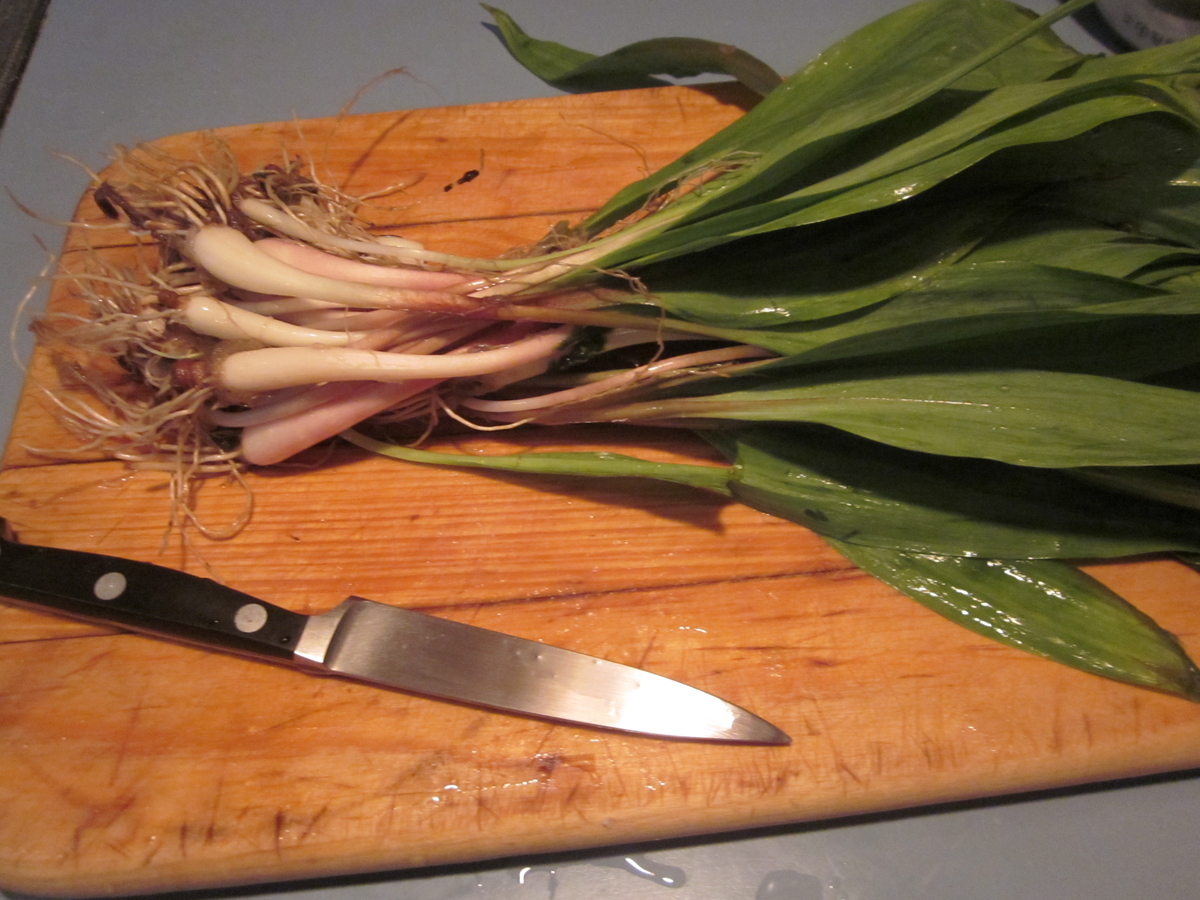 Ramps are all the rage this spring. A mention in the New York Times, a spot on the Food Network, and everyone has to have them.
Ramps is the southern or Appalachian name for the plant also known as Wild Leeks, or more commonly in New England as Wild Garlic.
Last year few people cared about wild garlic, which grows wild in some wetlands, but this year every foodie and every upscale restaurant wants them which is leading to some unsustainable harvesting.  They are a species of special concern in Maine and Rhode Island.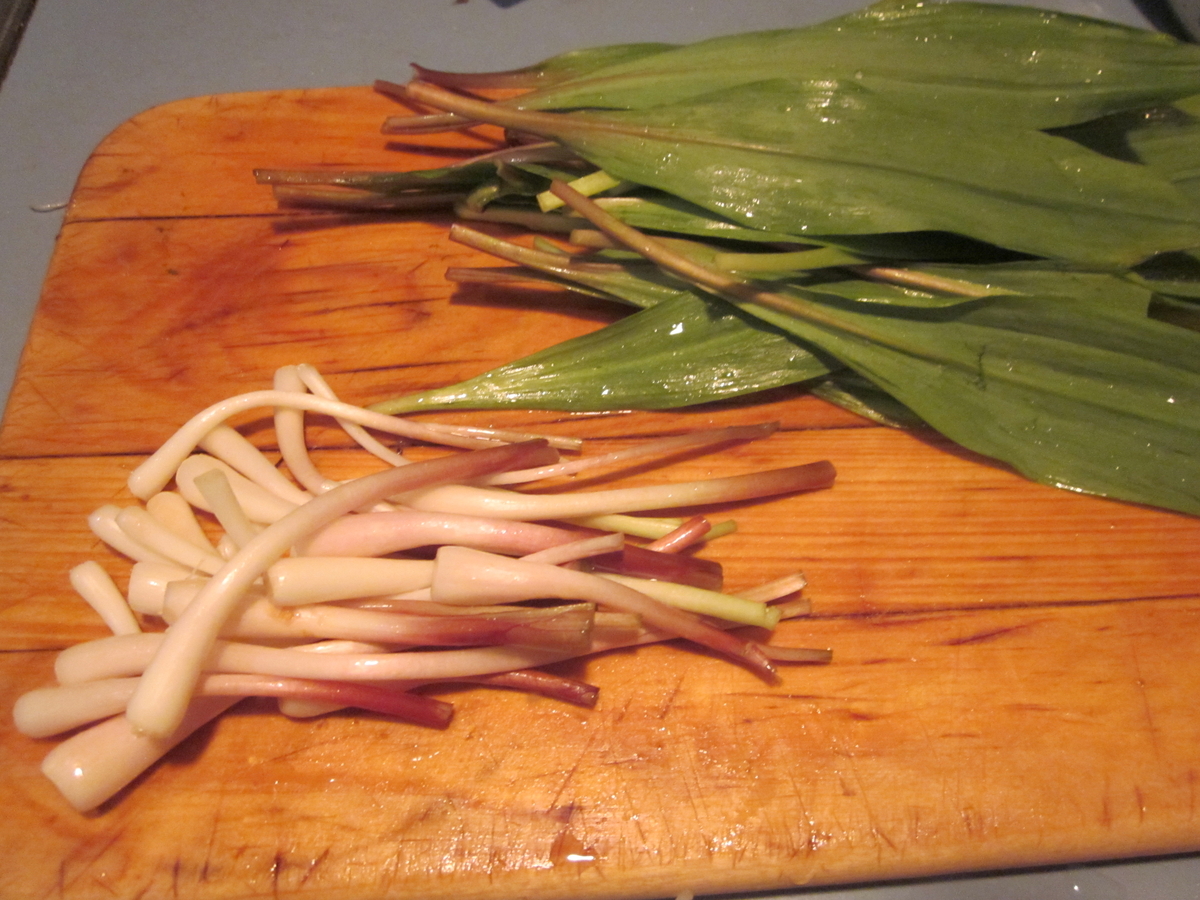 Both the greens and the bulbs can be used. To use ramps, separate the leaves from the white and pink part of the base. Slice and use the base just like any spring onion. The flavor is a little stronger and richer than most onion and a little milder than garlic, more like a shallot. It has a pleasant earthy character.
I used ramps in the Springtime Savory Crab and Ramp Flan; the earthy character complemented the chanterelles, and the whole thing was nice with a Vino Nobile de Montepulciano one decadent late spring afternoon.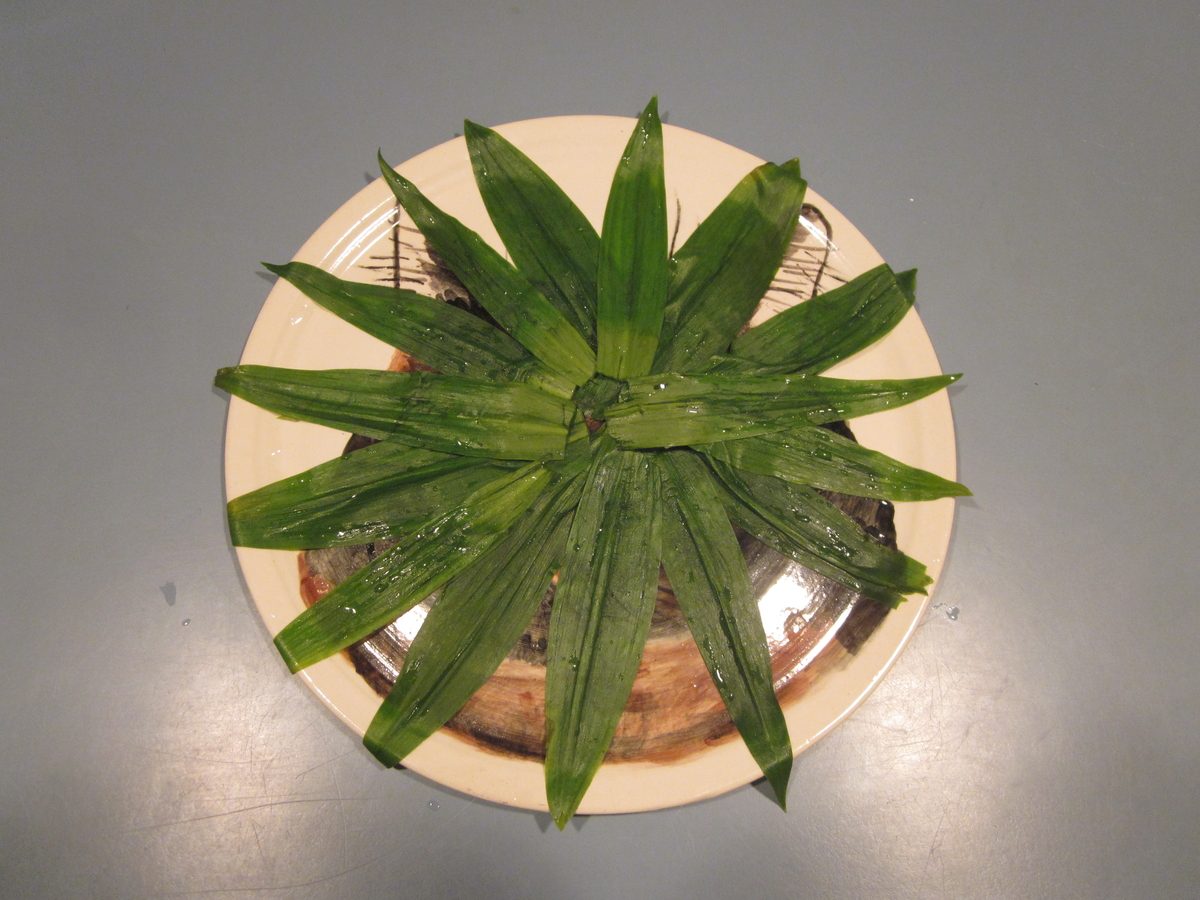 The leaves are pretty, especially when blanched very briefly in boiling water or stock:
Set water or stock boiling in a shallow pan.
Drag the leaves through the water two at a time, on each side.
Plunge immediately into cold water and lay flat on a plate.