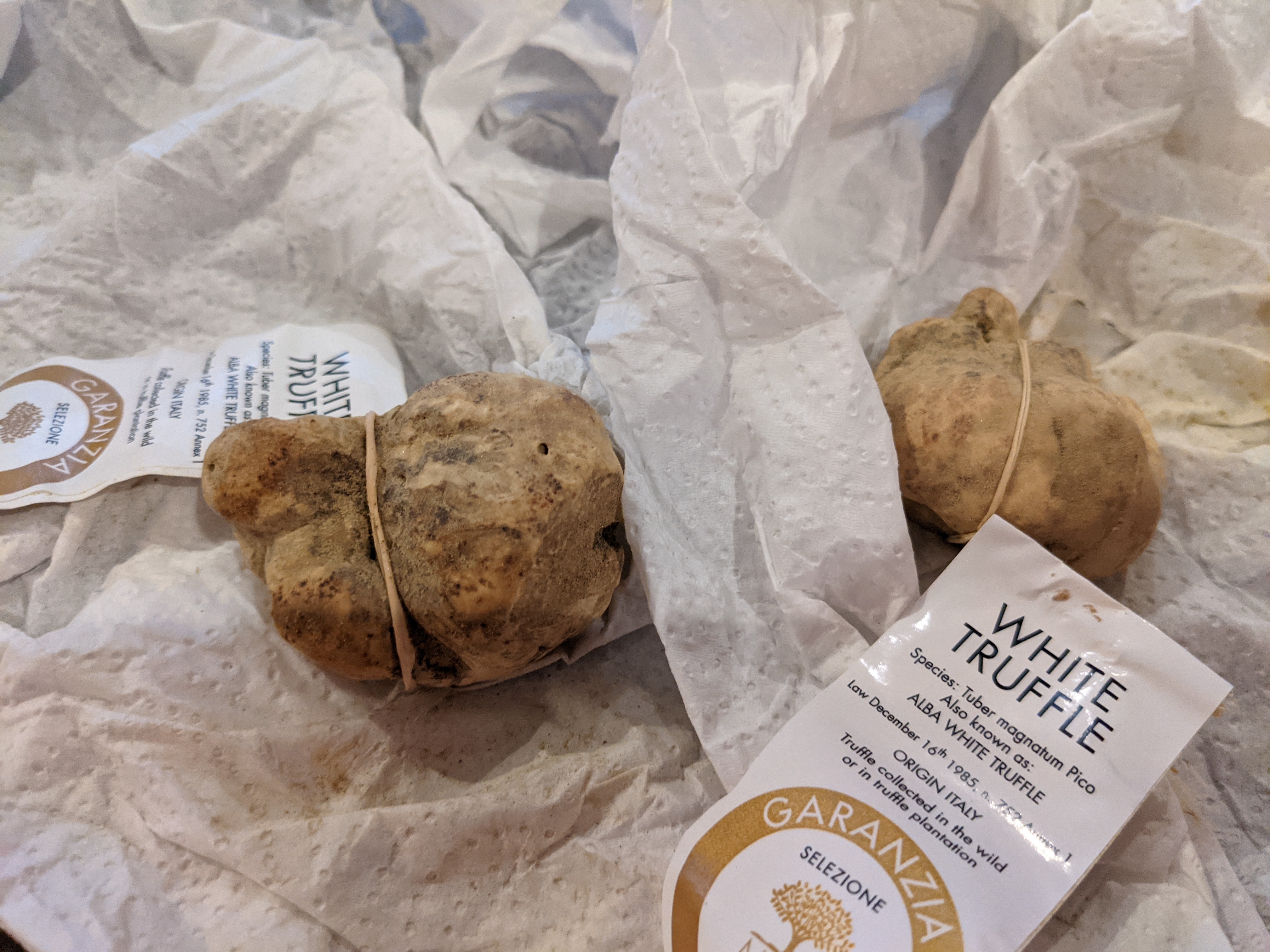 White truffles, Tuber magnatum, are even more expensive than black truffles, and they are used differently. They are seen more in northern Italian cuisine than anywhere else. The two you see here, one ounce each, cost $590 in November 2021!
White truffles are mostly used as a seasoning, seldom cooked into heavy dishes, as the flavor is reduced by prolonged heat. A brief time in the skillet (as with scrambled eggs) is OK, but you wouldn't cook them into a risotto, rather you would shave a truffle very thinly on top as it is served. 
They lend their flavor easily to butter and eggs. If you combine white truffle shavings into butter or eggs, the food becomes perfumed by the truffle within a short time. You wouldn't use the butter to saute anything, but it would be delicious on cooked vegetables or pasta, in a fondue, or to finish a sauce.