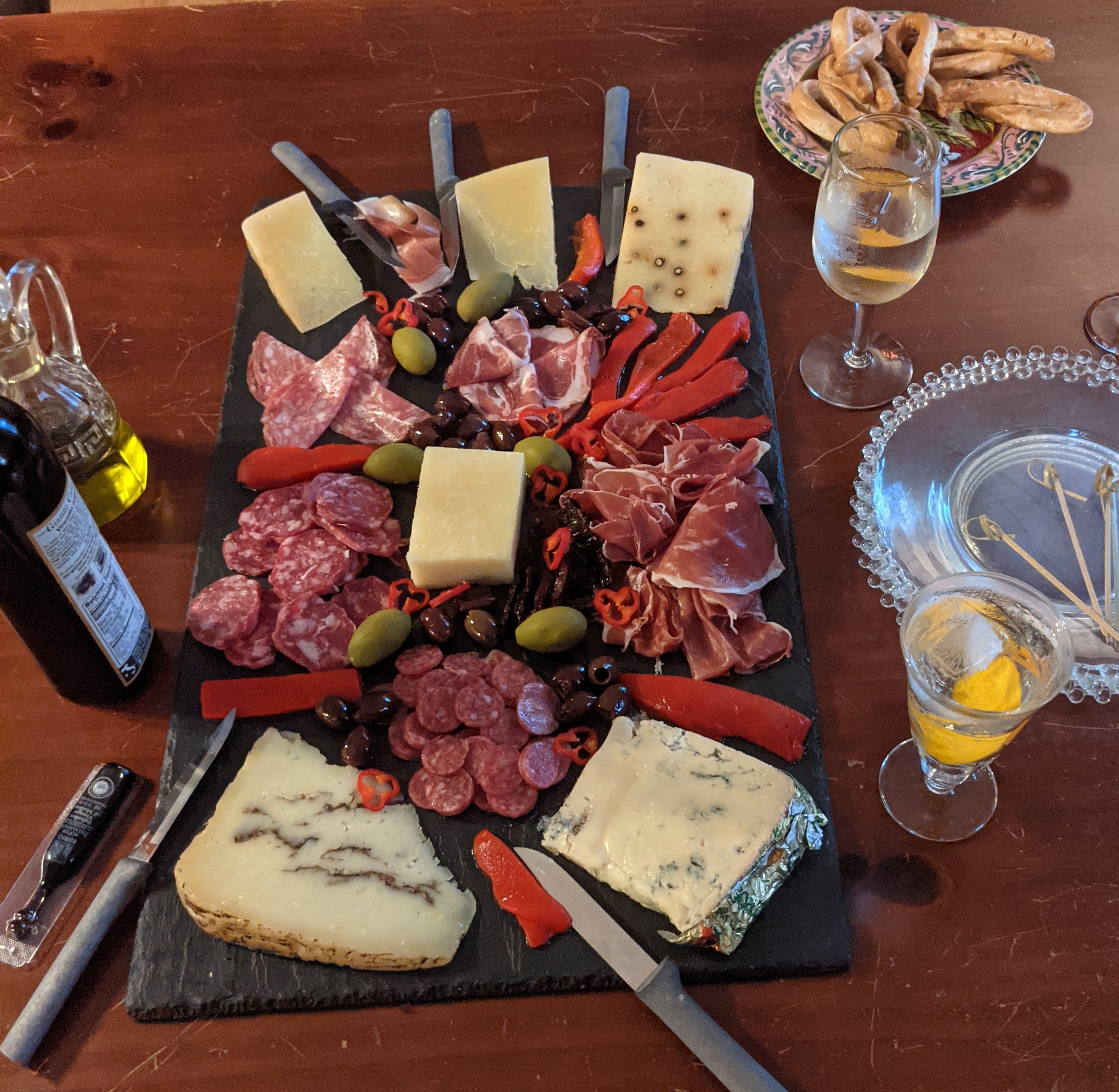 On September 5, '21, we celebrated the cuisine of central Italy with our friends Lance and Lynda Hylander. For this project, I defined "Central Italy" as those regions north of Campania and south of Emilia-Romagna and the Po River valley, to wit: Tuscany, Umbria, Marche, Abbruzzo, Molise, and Lazio (where Rome is).
As usual for these dinners, we started out with Vermouth in cordial glasses and an Antipasto course of a fine salumi platter that represented all of the regions featured in the dinner.
The Insalata course was a hearty Insalata di Lenticchie, or lentil salad, with delicious tender lentils from Umbria, an area known for its lentils. This also showed that not all Italian cuisine demands tomatoes! With the salad we opened a couple of local white wines, a Trebbiano d'Abbruzzo (from Abruzzo) and a nice Frascati (from Lazio).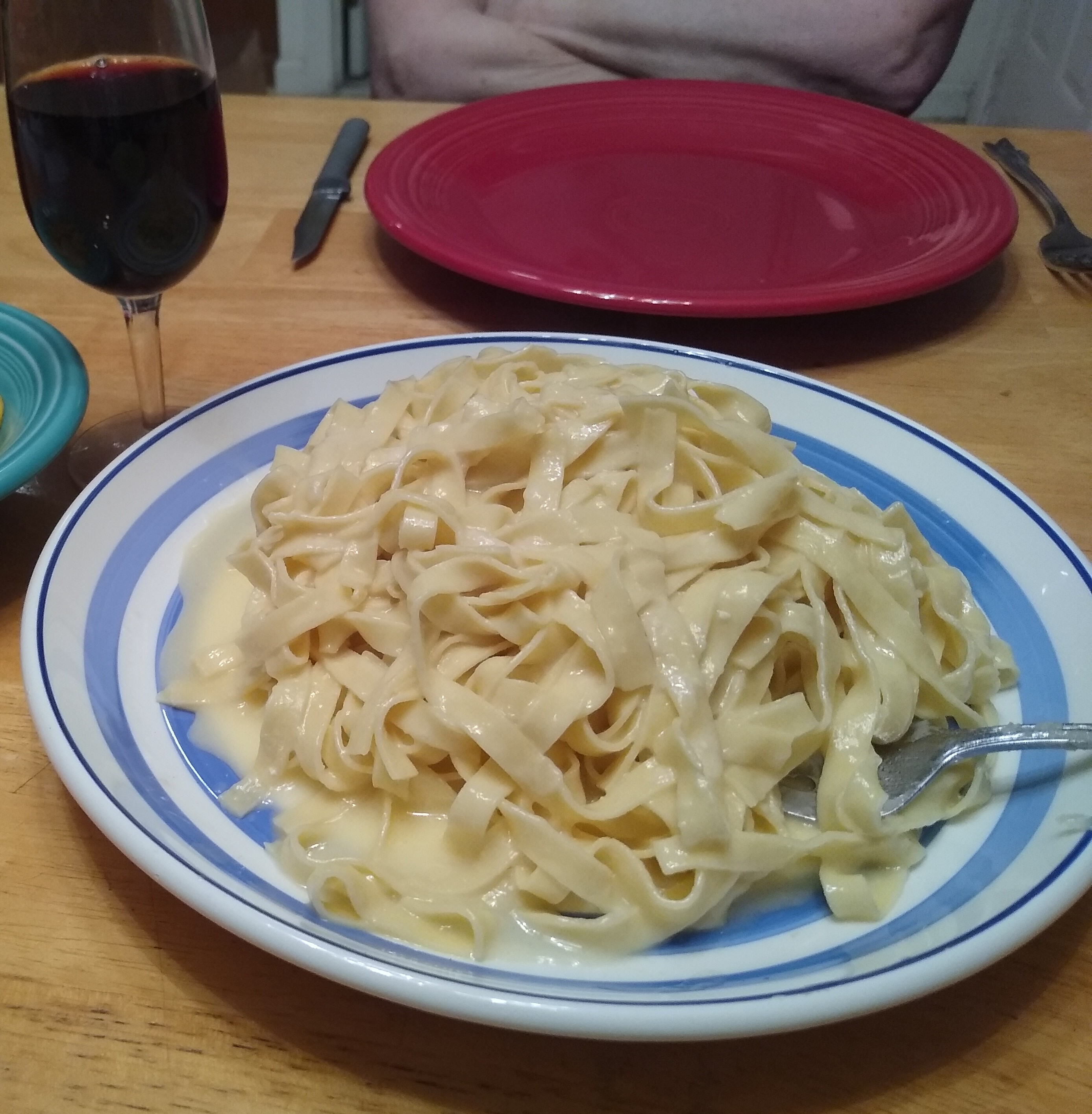 The Pasta course was a Maccheroni Chitarra Alfredo with a Chianti Classico (a red from Tuscany) & an Orvieto Classico (a white from Umbria). This was the hit of the evening!
Fettuccini Alfredo, Original is a classic Roman dish made with butter and cheese but no cream. I did it with Maccheroni Chitarra, a pasta style from (and almost unique to) Marche. Maccheroni Chitarra is like spaghetti that is square in cross-section. It's made by rolling thin sheets of pasta dough and then pressing them through a grate of fine wires that resembles a guitar, thus the Chitarra of the name. 
By this time we had four bottles of wine open, that would keep us nourished through the fish and the vegetables until I opened a big red to go with the meat.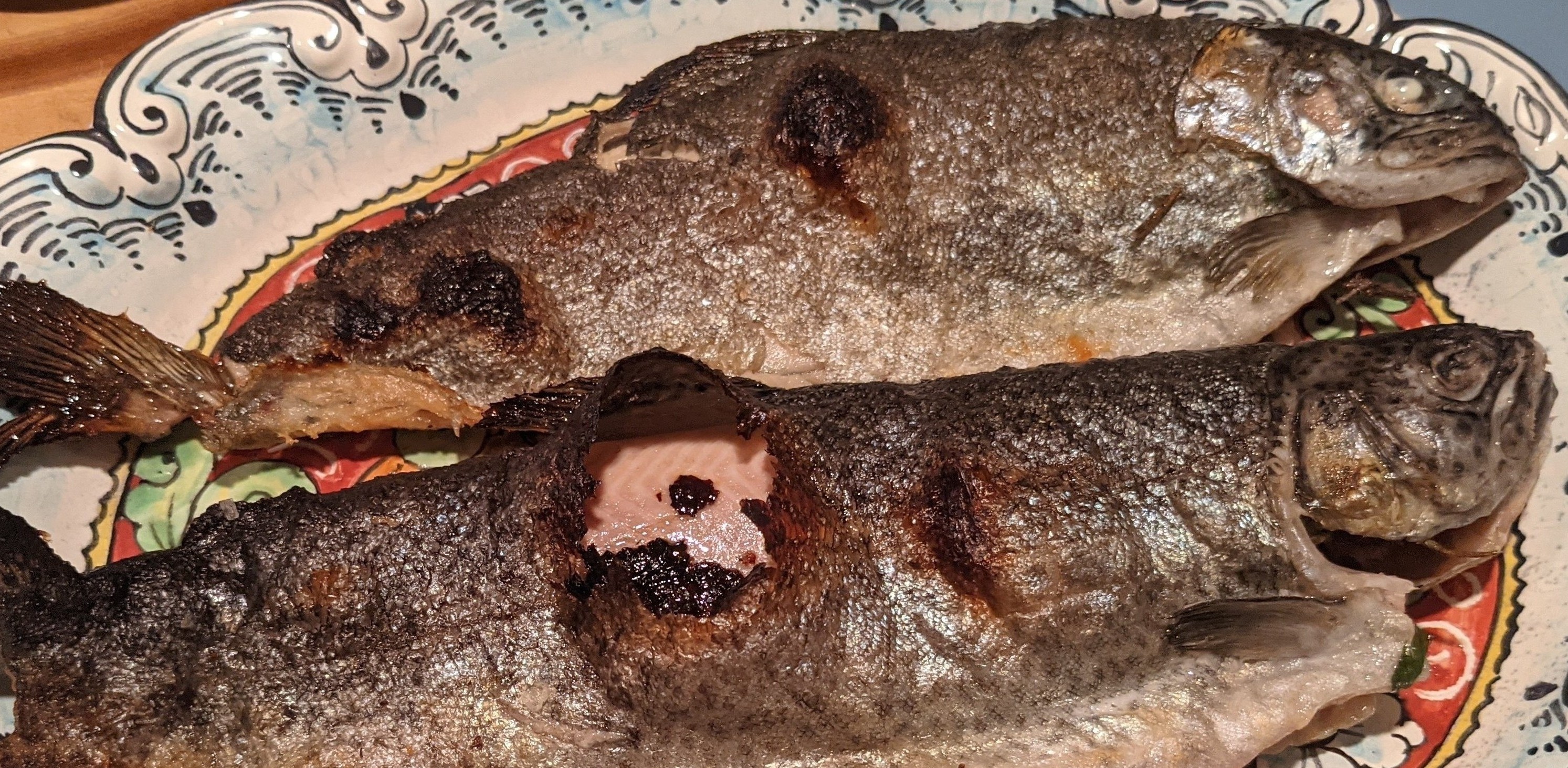 For the Fish course, we had an Umbrian specialty, Trota del Nera. Trout is common in the mountainous interior of the Italian boot, both farmed and caught by anglers in the many regional parks and wildlife preserves. This preparation is simply baked with fresh herbs to complement but not to mask the flavor of the fish.
The vegetables included Carciofi alla Romana (Artichokes in the Roman style) and Sedano alla Molisana (Molise Celery).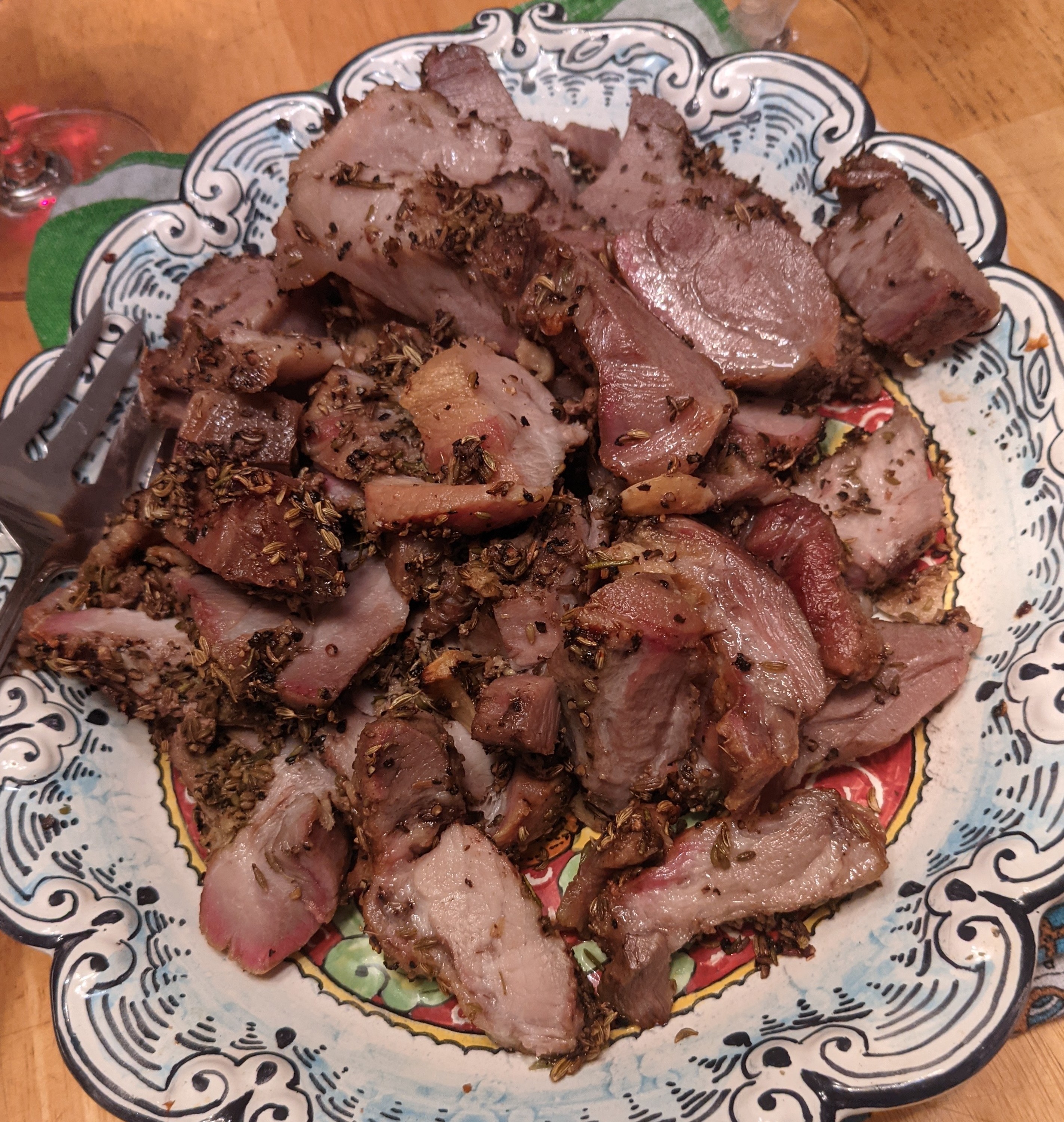 Then I opened up a fine Brunello di Montalcino (a Tuscan red) from our cellar to go with the meat course, a savory and tender [[nodetitle:Porchetta]], my favorite Italian pork dish, from Arisia just outside Rome. Porchetta is so succulent and tender that you can't really carve it; you just chop it into savory morsels.
Finally the Dolce course arrived: Castagnaccio (a dense Tuscan chestnut-flour cake) and Tuscan Biscotti, with Espresso and Sambuca, and Amaro Nonino.