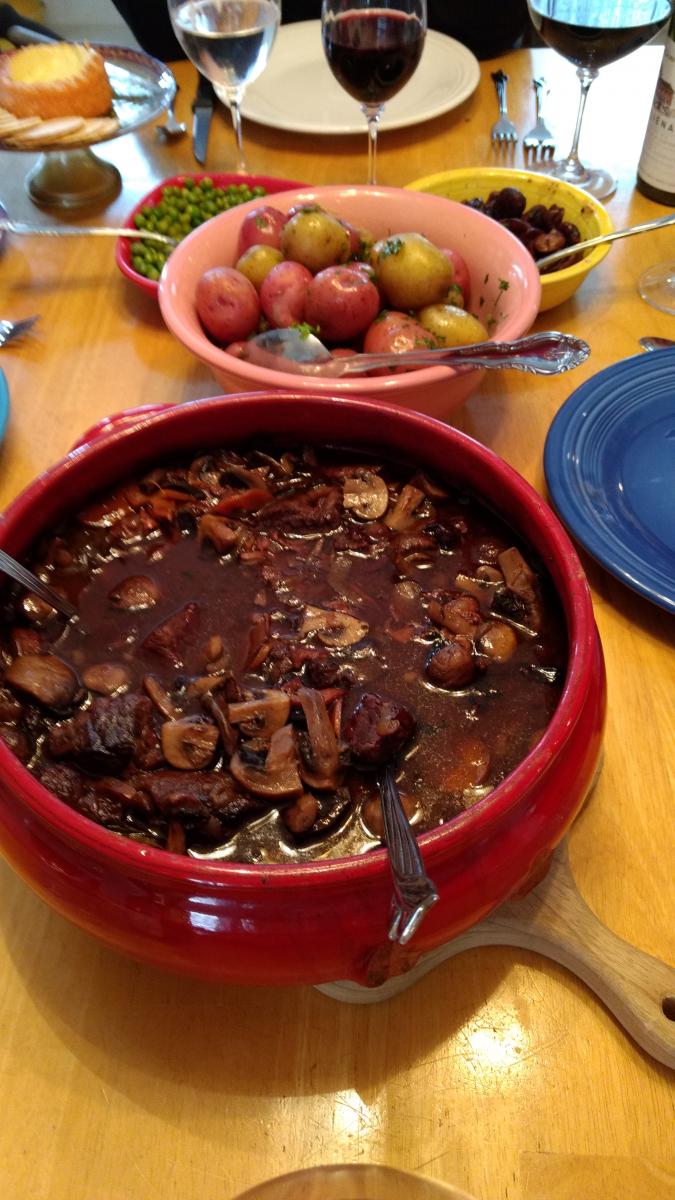 On the day of an exciting election in France, we had our friends Kurt & Debbie over for a feast from Burgundy. 
I love the cuisine of Burgundy, and not just the celebrated wine. When we toured France in 2015, we drove from Lyon in the south to Dijon in the north and back again, through Beaujolais and the Cotes de Nuit to the Cotes d'Or.
We drove past vineyards large and small, with gorgeous old manor-houses and rustic outbuildings and other structures that made no sense to us. Among the vineyards on hills poorly suited for grapes were farms producing beautiful produce.  
Burgundy is known for food of all kinds. The inhabitants of the medieval gray stone buildings of Dijon in the north are fond of cheeses, pork, mushrooms, cream, and of course mustard.
At the southern end, just past Beaujolais, is Lyon, the culinary capital of France. There is a long tradition of courtly fare, but for this feast, I focused on the well-known hearty country fare.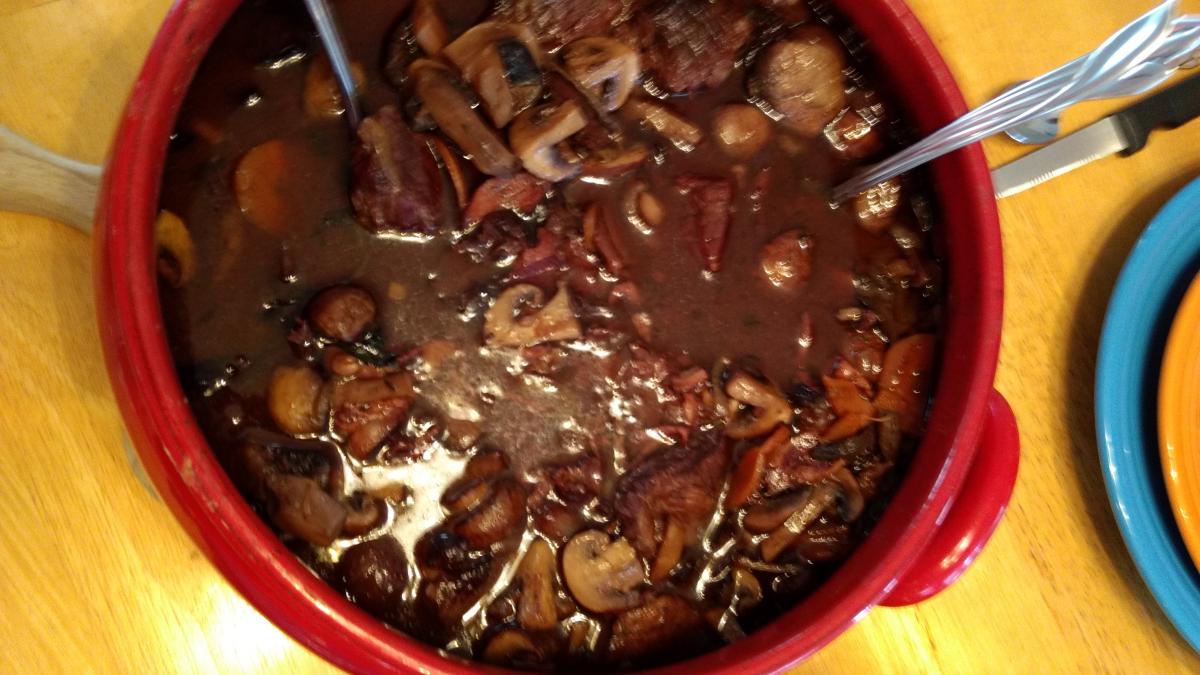 We enjoyed: 
We started with a proper absinthe (just because!)
An excellent velvety Vincent Girardin La Comme vineyard Santanay 1er Cru 2005 burgundy wine with
Berthault Epoisses washed-rind cheese and cracked green olives
A fruity jolly Julienas Beaujolais wine
Peas braised with Lettuce, Pearl Onions, and Parsley

Braised Chestnuts

(This is a surprisingly simple and delicious side-dish that never fails to please.)
Savoy Cake
Of course the Burgundy and the Beaujolais were great accompaniments to the food, but the best accompaniment to a fine dinner is great company. We chatted for hours and finished four bottles of wine - now that's a fine French dinner!