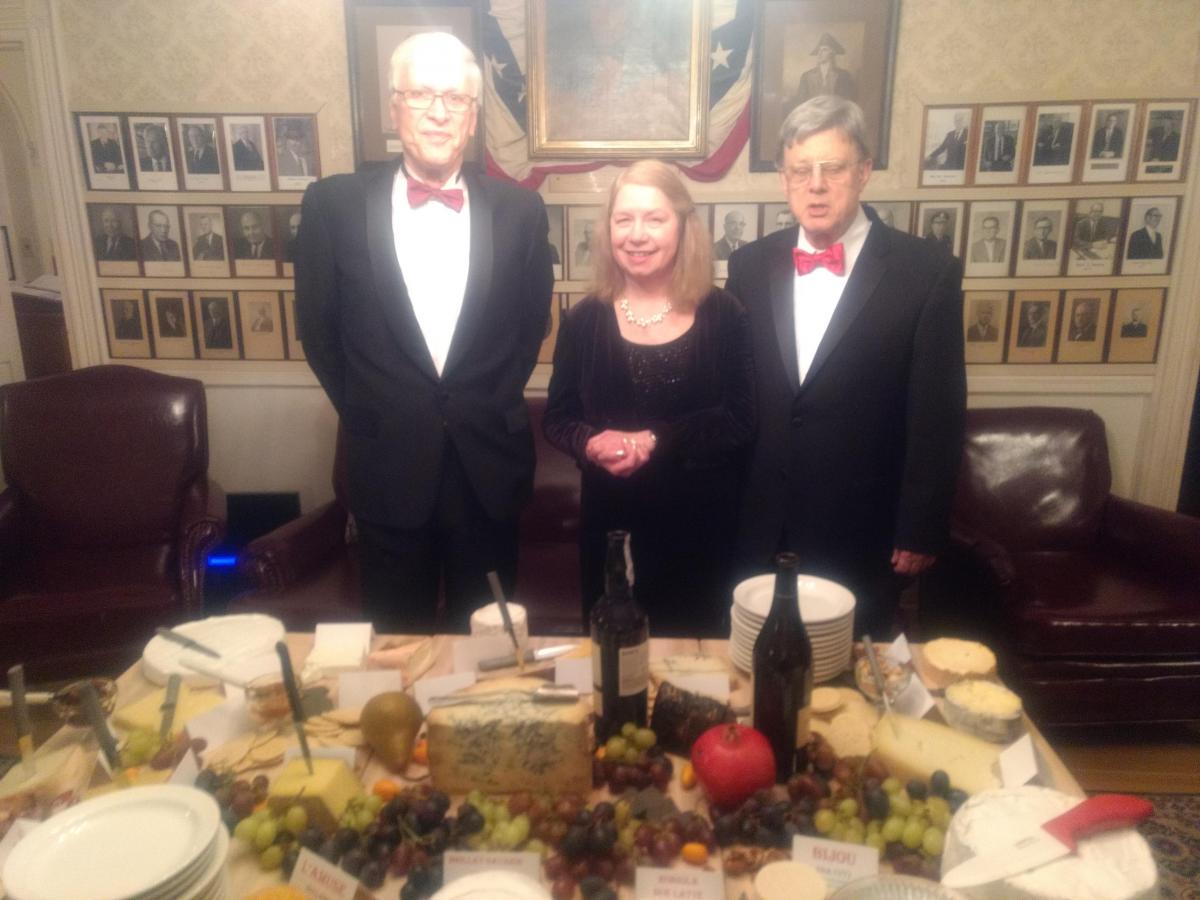 I've been a member of the Old Colony Club of Plymouth for a long time. We have great formal parties there, but none as grand as the one that we put on for the 250th anniversary of the club's founding on 13 January 1769.
The gala is modeled on a seven-course formal dinner that  might have been served in 1919, but it's all served cocktail-party style, with no need for knives and big plates and tables. That's important because we had about 100 attendees!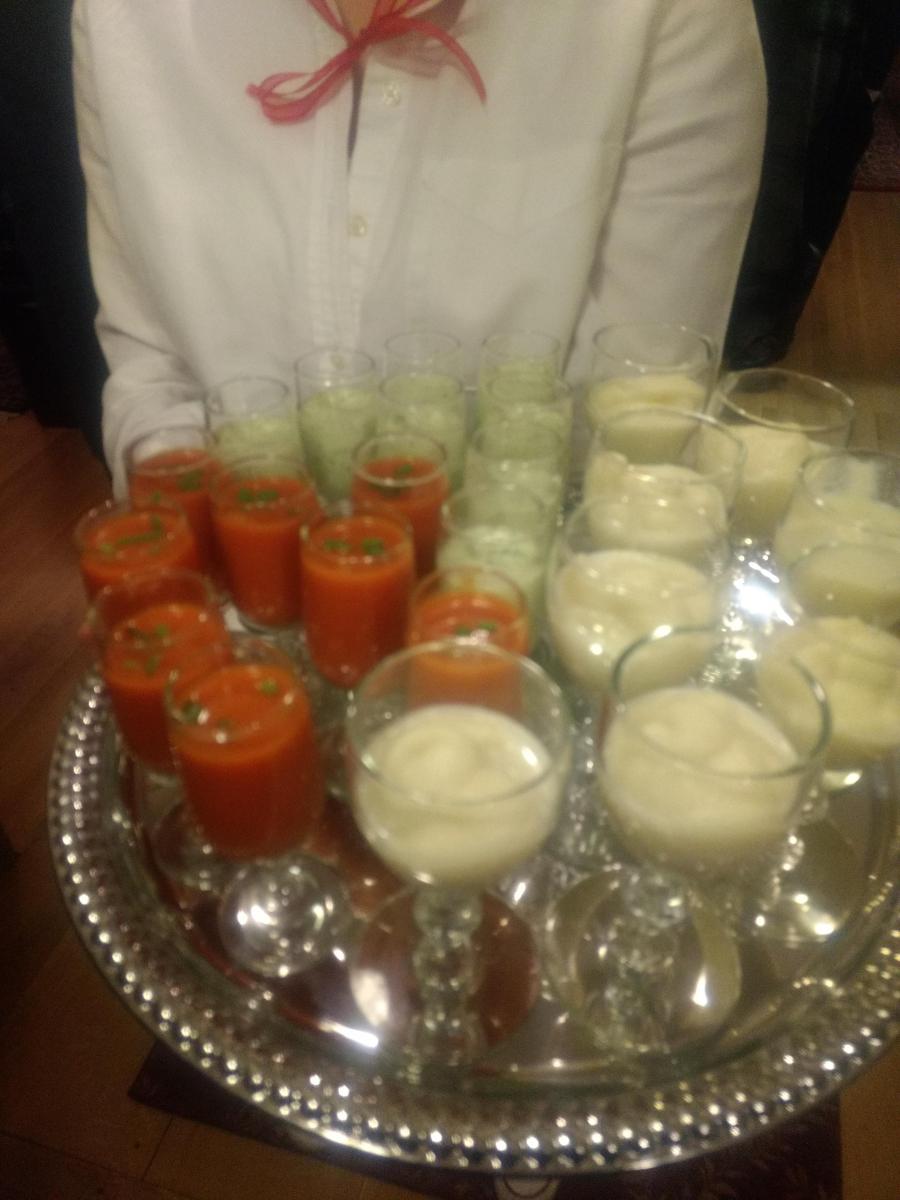 Before people arrived, we had set out:
A magnificent cheese board in the Presidents Room. We had about two dozen excellent cheeses (over $500 worth!), mostly from The Cheese Shop in Concord, MA.
A beautiful array of crudites and steamed vegetables with Le Grand Aioli and other dips that covered an 8-foot banquet table in the Red Room. 
An embarrassingly opulent charcuterie display in the Snug, representing Italy, France, Poland, Russia, Spain, and the USA, among others.
This enabled early arrivals to explore and graze until the formal courses came up from the kitchen.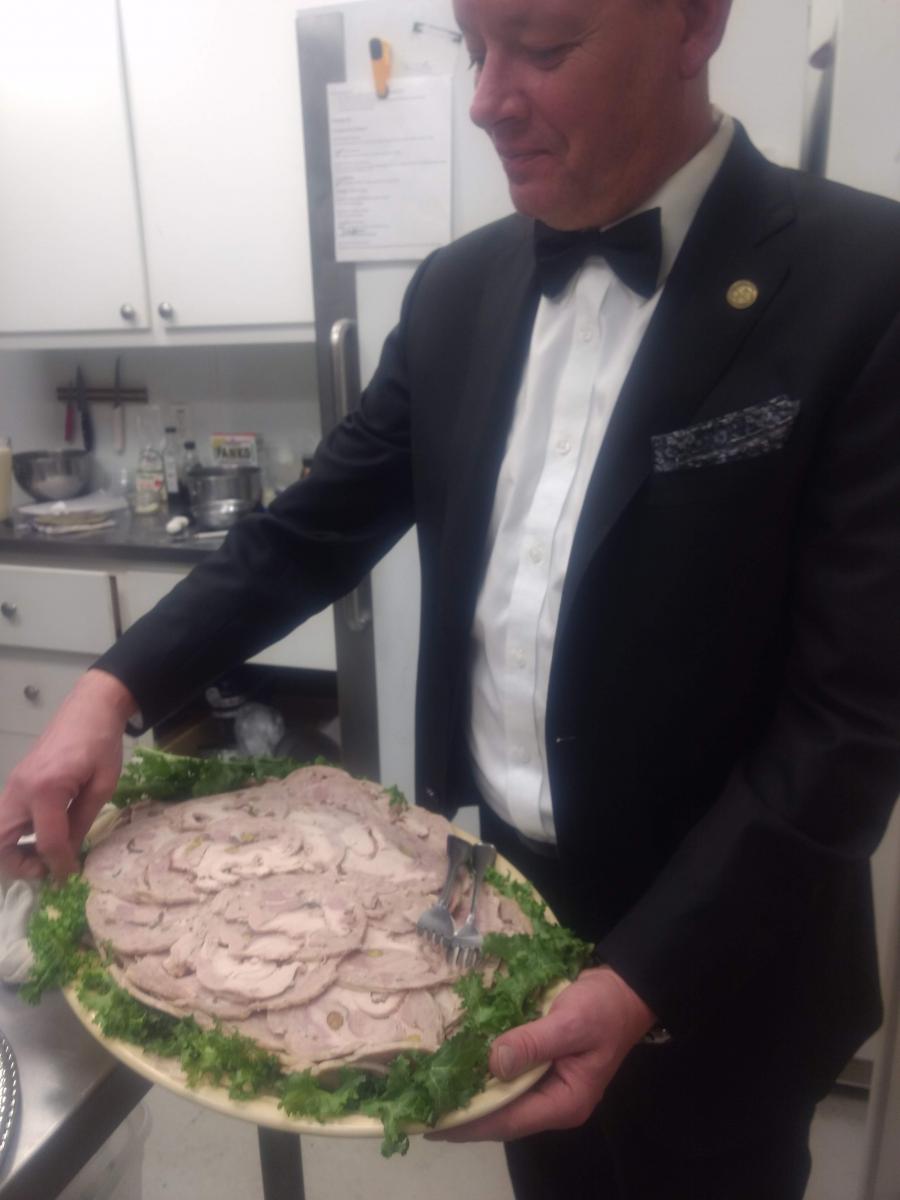 Here's what we had:
We opened with Oysters on the Half-Shell and Oysters Rockefeller
Then came a soup course of three different chiiled soups served in little 2-oz sherry glasses: white vichysoisse, green chilled cucumber soup, and smoky red salmorejo
Next came a round of passed canapes
Then we had Cold Poached Salmon with the dill mayonnaise sauce and with a sauce Dijonnaise
More passed canapes, and a great quantity of lobster salad
A break in the action for proclamations observing the 250th anniversary from our Senator and our Representative on Beacon Hill, then...
Three tenderloins of beef, with Sauce Madere, Sauce Perigueux, and Sauce Bordelaise
A canape inspired by our First-Friday dinners: a little Yorkshire Pudding popover filled with a morsel of roast beef, potato, and gravy
A show-stopping Galantine of Turkey
Roast Goose with chestnuts and baby potatoes
A caviar service
A Champagne Toast led by the president, joined by the living past presidents, honoring the 250th anniversary of the club's founding.
Then the sweets came out! We started with a Christmas Pudding
A croquembouche and pastry swans made by Johanna at Sugar Plum Bakery in Kingston
A Nesselrode Pudding with Marrons Glacee
A Chocolate Tiramisu
Marzipan and Candied fruits (like that exquisite chili pepper in the photo!
Plus petit-fours and all manner of other bon-bons from the finest candy shops in New England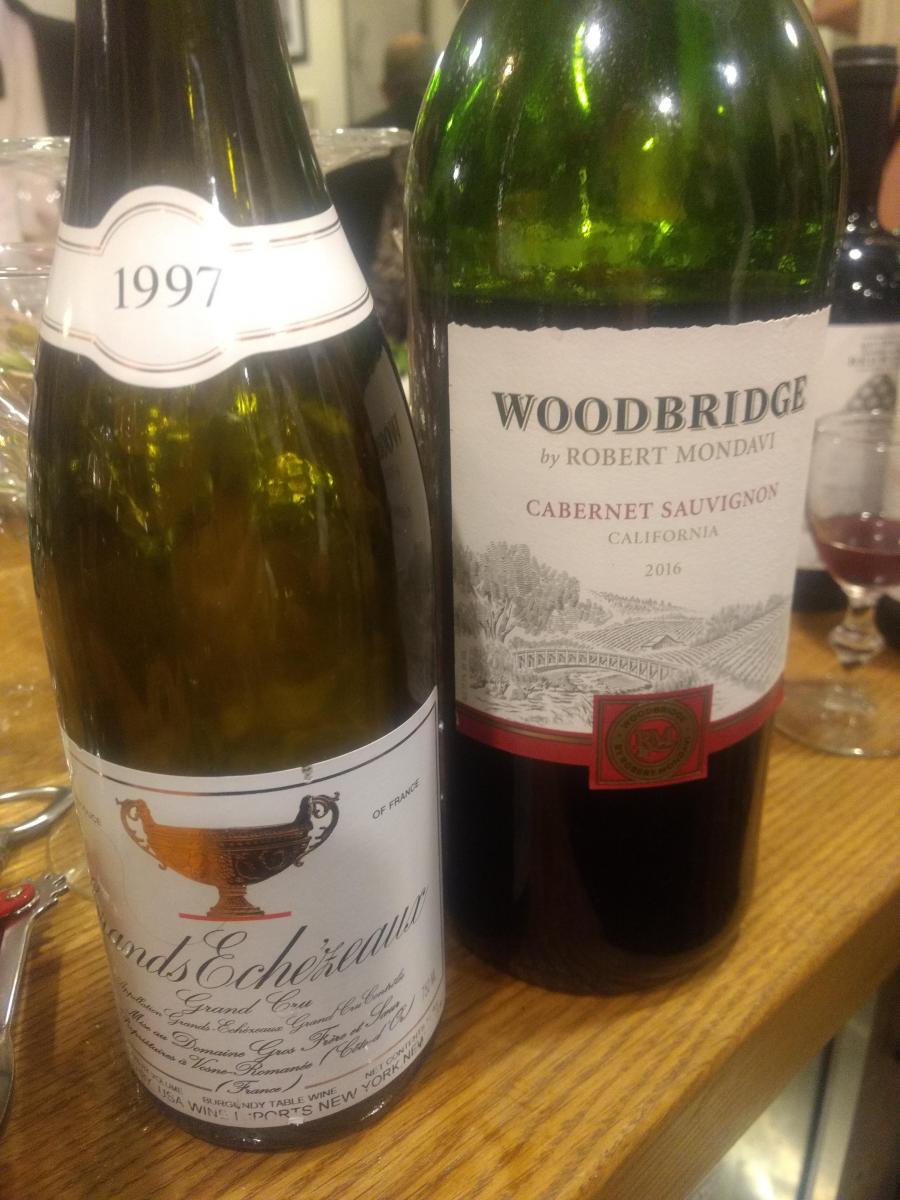 For beverages, in addition to bottled water, soft drinks, coffee, and a samovar of tea, we had:
Two pins of locally-brewed ale
A suite of classic cocktails, including Hot Buttered Rum, barrel-aged

Manhattan

, classic Martini, Champagne Cocktail, and the Van Vleet.
An impressive wine list that included both familiar restaurant wines and some very fine old Bordeaux and Burgundies, like the 1997 Grands Échezeaux shown here.
The gala started at 6:00 pm and it went long into the night. It was certainly an affair to remember!