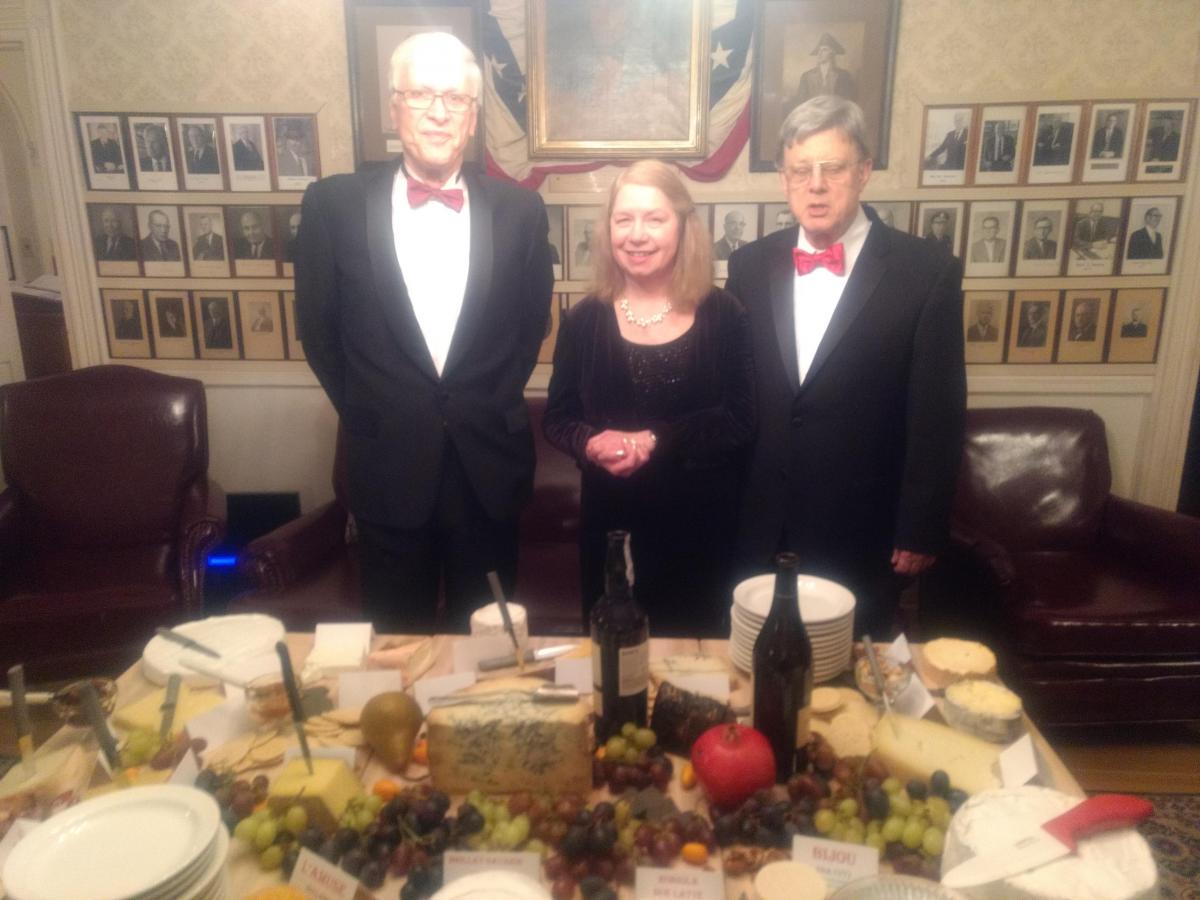 I've been a member of the Old Colony Club of Plymouth for a long time. We have great formal parties there, but none as grand as the one that we put on for the 250th anniversary of the club's founding on 13 January 1769.
The gala is modeled on a seven-course formal dinner that  might have been served in 1919, but it's all served cocktail-party style, with no need for knives and big plates and tables. That's important because we had about 100 attendees!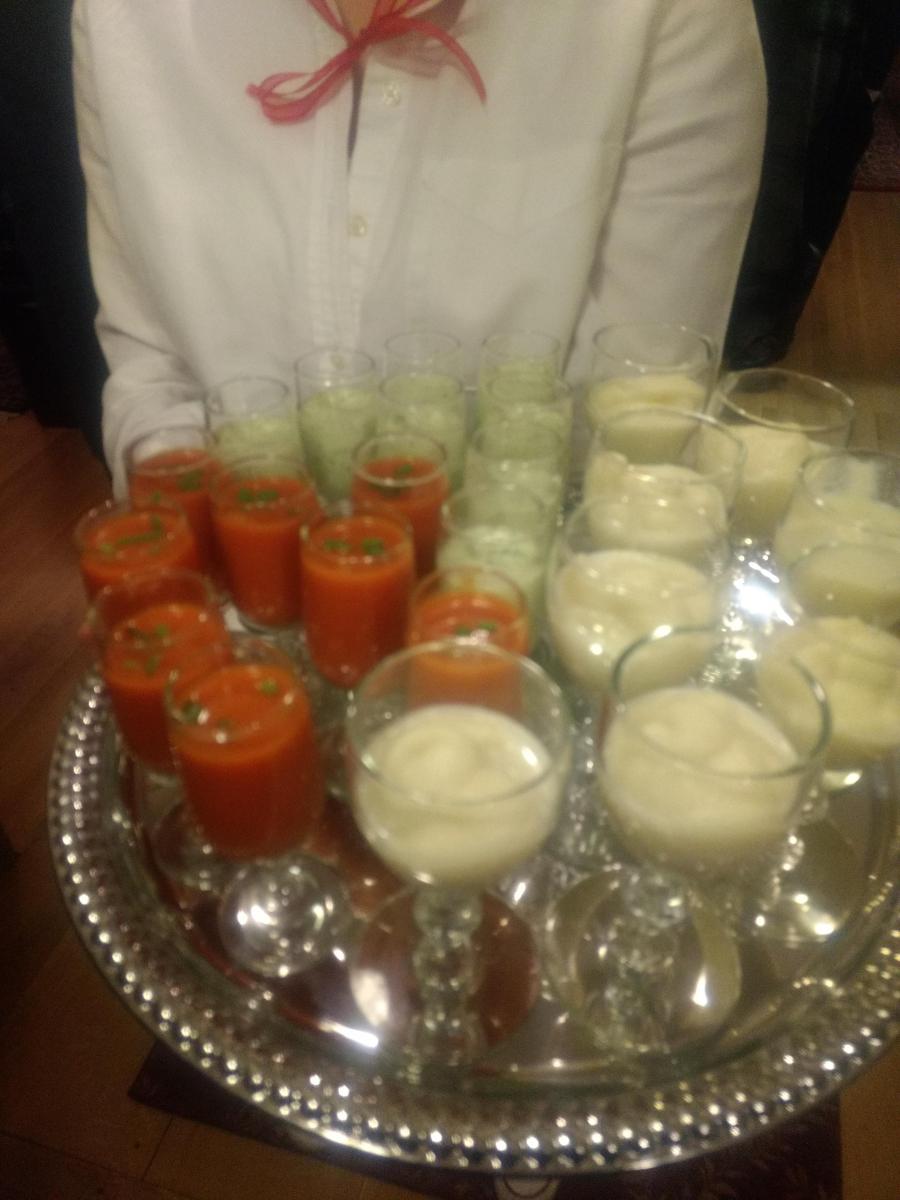 Before people arrived, we had set out:
A magnificent cheese board in the Presidents Room. We had about two dozen excellent cheeses (over $500 worth!), mostly from The Cheese Shop in Concord, MA.
A beautiful array of crudites and steamed vegetables with Le Grand Aioli and other dips that covered an 8-foot banquet table in the Red Room. 
An embarrassingly opulent charcuterie display in the Snug, representing Italy, France, Poland, Russia, Spain, and the USA, among others.
This enabled early arrivals to explore and graze until the formal courses came up from the kitchen.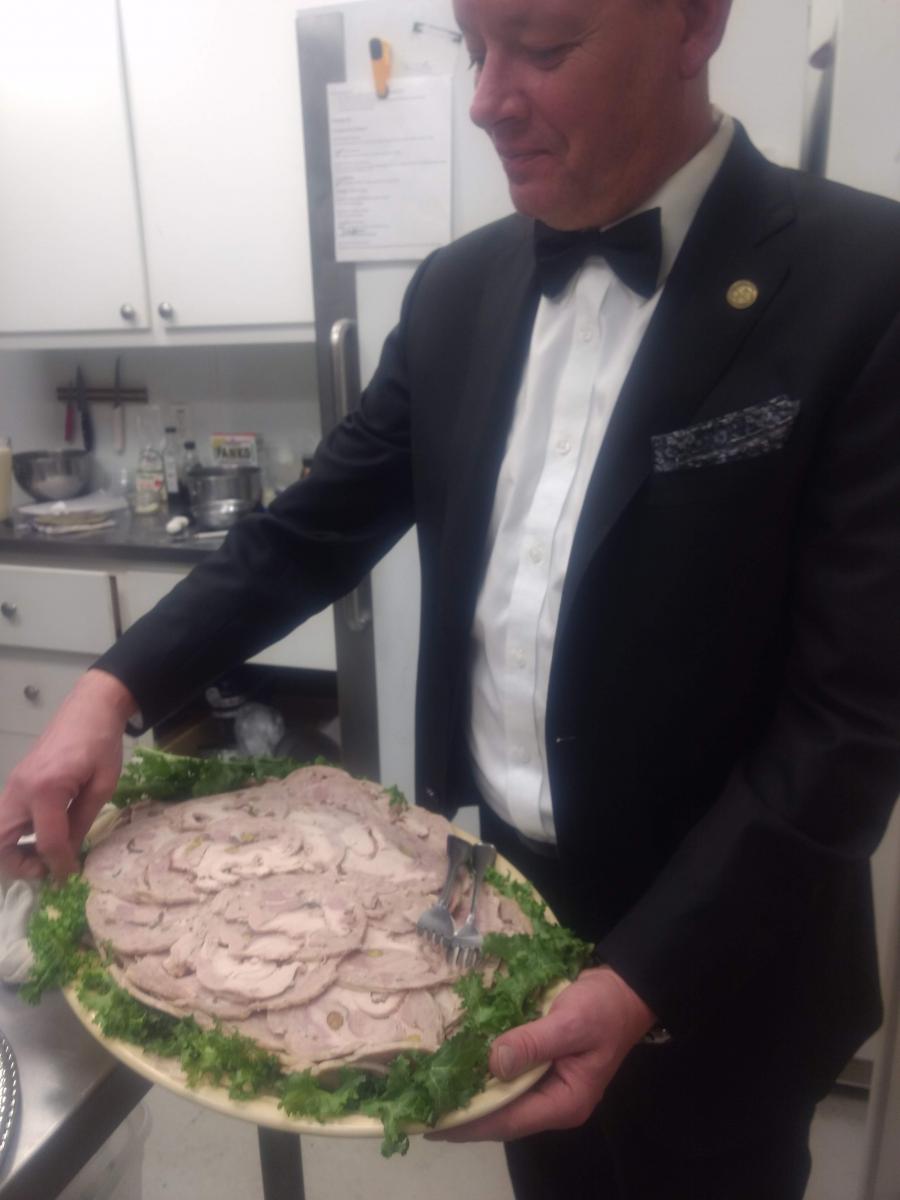 Here's what we had: