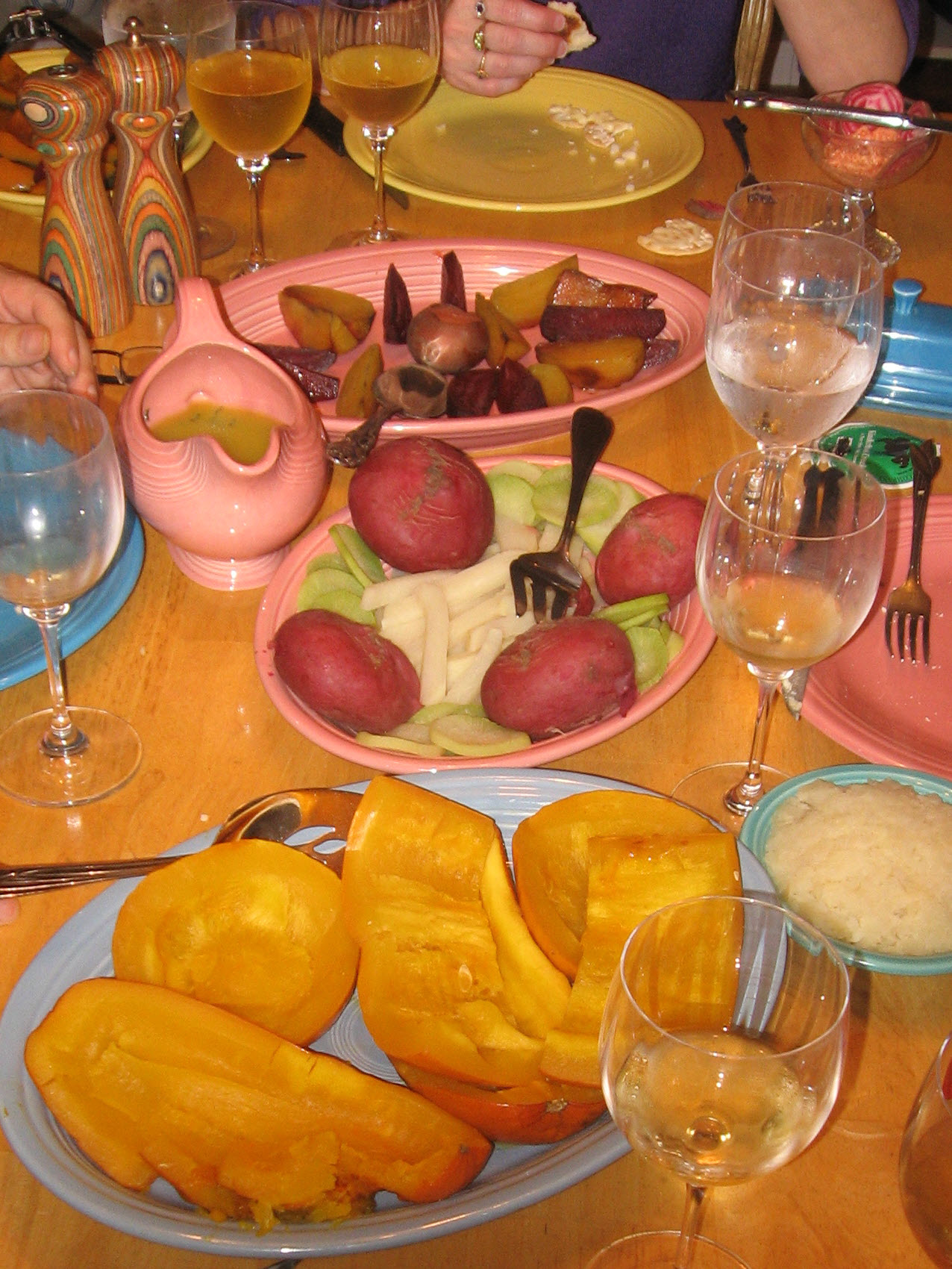 We scored a bunch of root vegetables and other winter fodder on a trip to the upper Connecticut River Valley, so naturally we had to cook them. As is the usual case with explorers, we made forward progress, but made a few errors along the way (thankfully none of them were fatal!)
Here's what we had to work with (I love a challenge!):
Two kinds of baking pumpkin: Sugar Pumpkin and the new (to us) Long Pie Pumpkin.
Three kinds of turnips, including the new-to-us and highly touted Vermont favorite "Gilfeather" and one masked mystery contestant.  
1 Blue Hubbard Squash earnestly seeking employment.
an onion, some Dutch Gold shallots, some Northern Spy apples, and some meats that didn't fit any conceivable roots menu.
So here's the conundrum of cooking Strictly in the Interest of Science: the goal is to be informative, not delicious. When working with something as prosaic as these winter vegetables, a compelling menu was a challenge indeed!
Fortunately Lorna came through in the clutch with a package of chicken breasts and some raspberries (more on those later).
I peeled and cut the big knobby Gilfeather Turnip into batons, and steamed them. I cut the mystery long green turnip-radish into dics and steamed it with the Gilfeather when it was about half done.