Description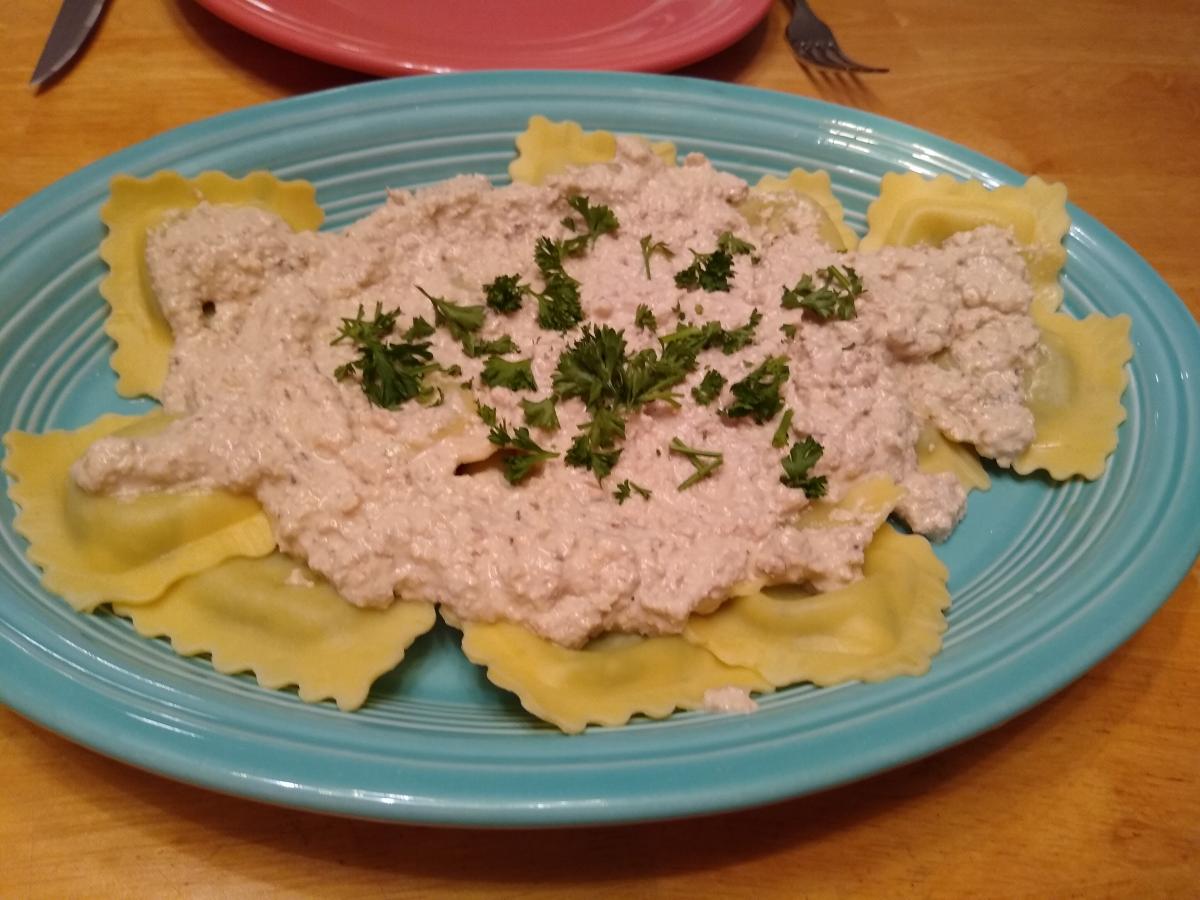 This is the classic partner  to Pansotti, a traditional Ligurian ravioli filled with Preboggion (a mix of herbs of the Italian Riviera). We can't get that, so I had to use a store-bought spinach ravioli. But the Walnut Sauce is the star of the show... I saw a few recipes, and this one from the charming blog A Small Kitchen in Genoa looked really good. 
It was certainly easy enough. I made only two changes: she calls for fresh marjoram and I substituted the more readily available (in Massachusetts in April) Oregano, and she skips the common step of soaking the walnuts in boiling water (which I did, without the unnecessary step of rubbing off the skins). 
So we had this with spinach ravioli, and it's not Genoa, but it was still mighty tasty!