Description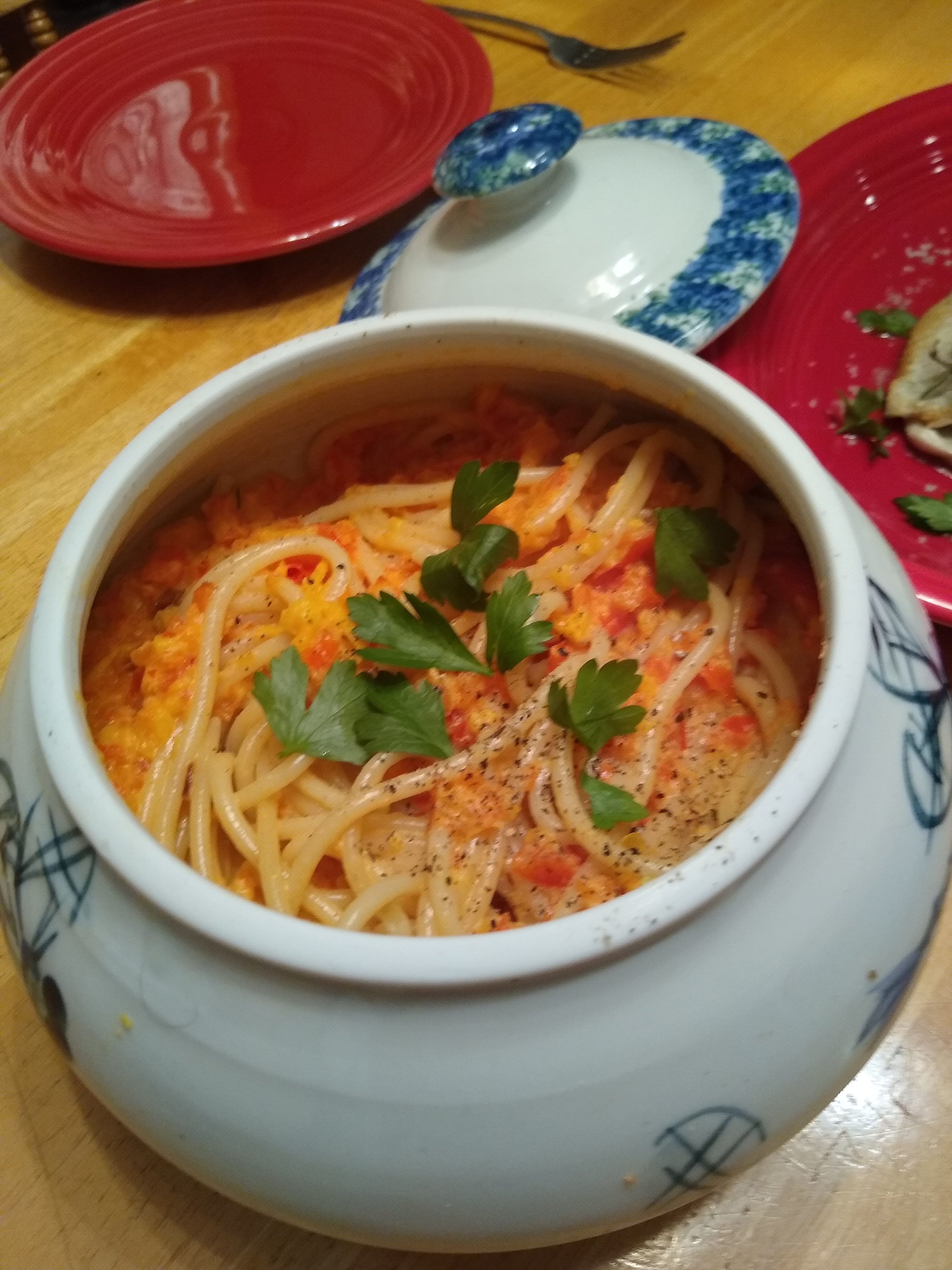 Here's a light sweet blast of summery fresh flavor for long pasta, like the fat round bucatini shown here.
As with many Italian recipes, there are not many ingredients, and quality is paramount. In this case, the usual olive oil, garlic, and onion are accompanied by garden fresh red and yellow bell peppers, a little cream, and a pinch of fresh marjoram (or oregano if you can't get marjoram). 
Use farm-fresh peppers if you can; they have more flavor than the supermarket variety because they can be sold within a day or two of harvesting instead of spending a week in a refrigerated truck!