Description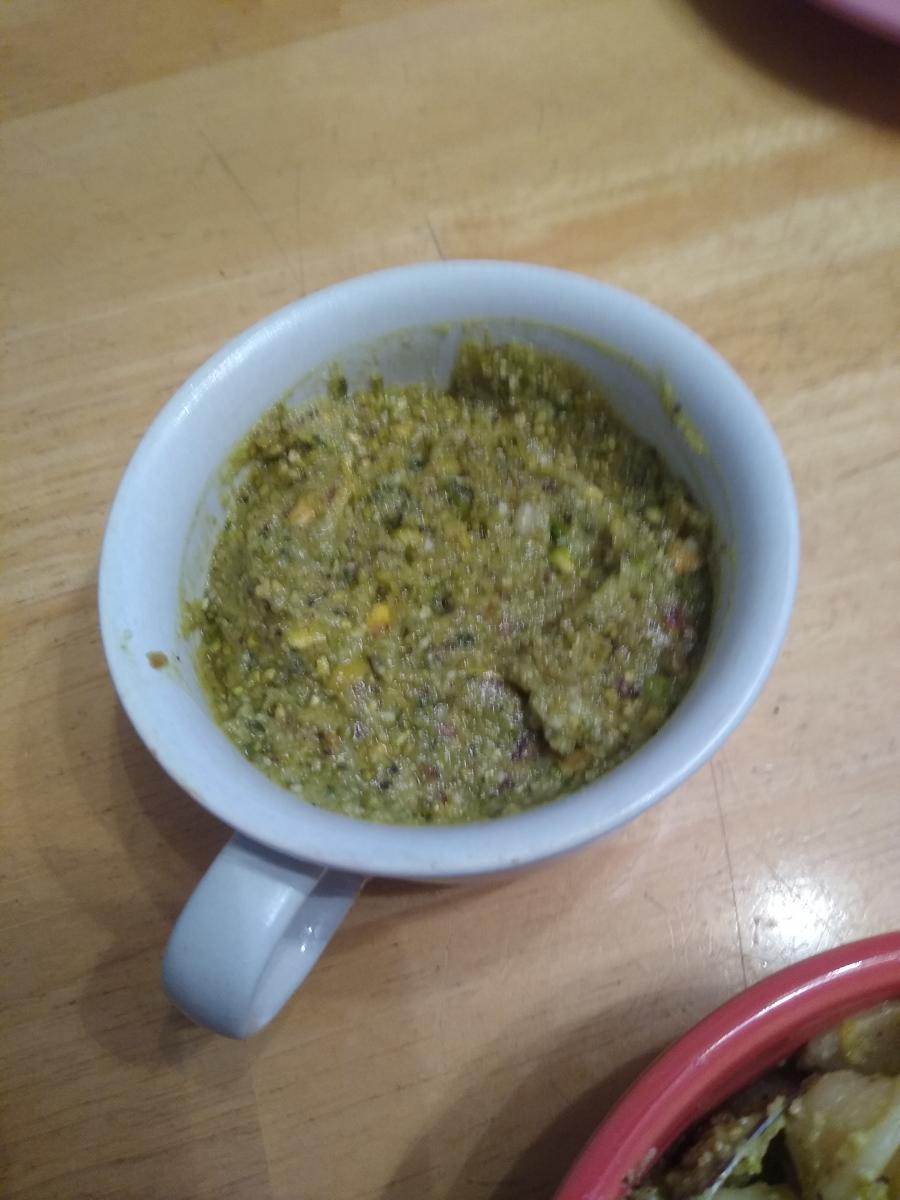 When we explored the tip of Calabria and Eastern and Southern Sicily, pistachios were used everywhere, in all sorts of dishes, the way pine nuts are in the north.
This pesto is Sicilian, but it's not spicy and it goes with many dishes. I like it on broiled fish.
Use a good olive oil, but one with a mild flavor, as a more fruity or peppery oil can wrestle with the flavor of the pistachios.