Description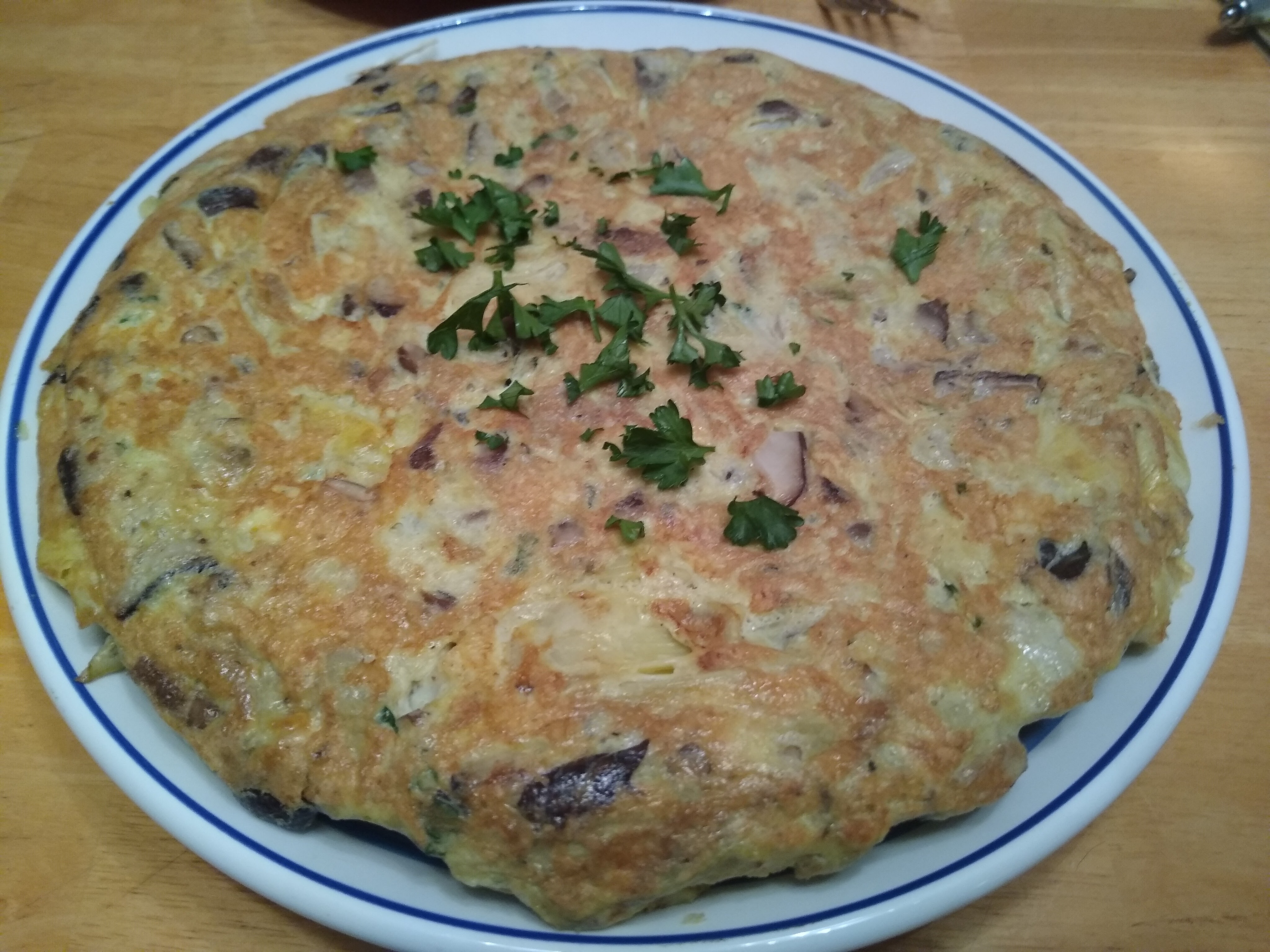 This is a rich Ligurian frittata that features two flavors that we don't often see paired in the United States.
It also includes cheese and breadcrumbs, so it's a hearty dish. It's good served hot or cold, as for a picnic. 
You can try this the traditional way in an omelette pan, flipping it by sliding it onto a plate and then flipping it bac into the skillet, but this has so much "stuff" in it that it breaks easily. It's easier to just bake it in a moderate oven.