Description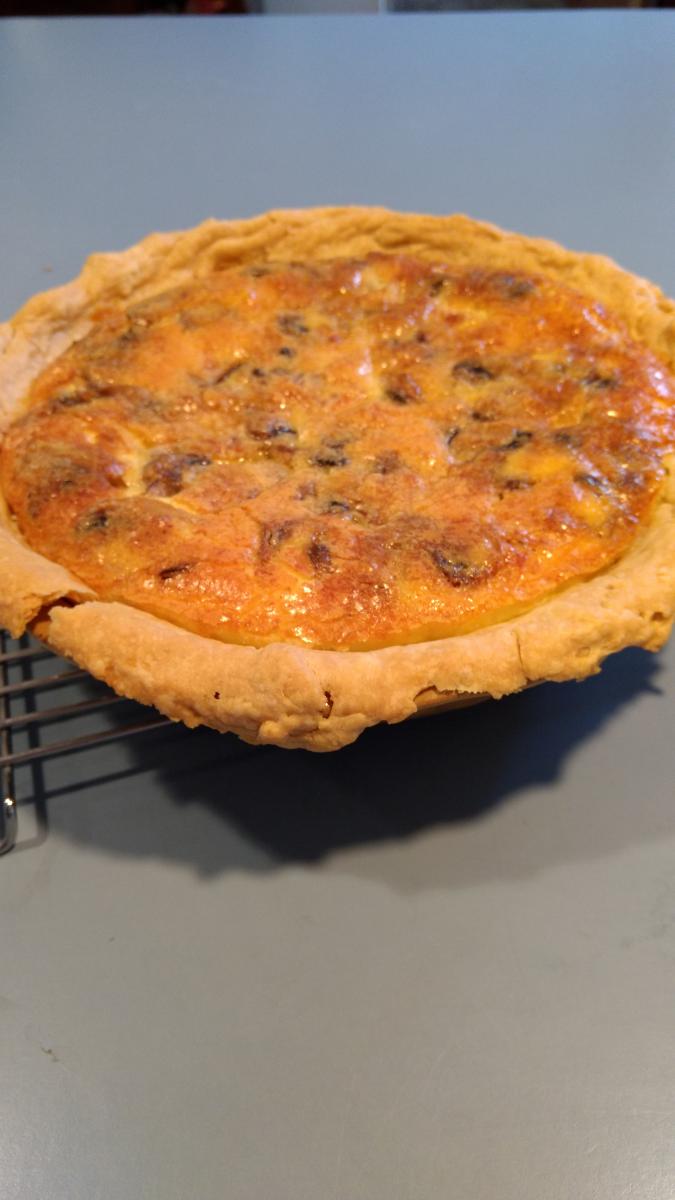 This delicious quiche highlights the little Maine shrimp, with some layers of complexity added by sauteed mushrooms and Parmigiano-Reggiano cheese in a cheesy quiche-custard.  
The little Maine shrimp are hard to find, but worth the search. I got a pound of them frozen, cleaned and ready to cook at Pinkham's Seafood in Boothbay, Maine. 
Mushrooms add a great note to all manner of crustacean dishes - shrimp, crab, and of course lobster. Mushrooms also feature prominently in Russian cuisine, so in this recipe I bring in a Russian note with a pinch of dill.
For cheese I used the fine Italian Parmigiana-Reggiano for the warmth that it brings. In hot weather I might try a ricotta, but I made this on a rainy, blustery Mother's Day so the king of Italian cheeses was called into service.