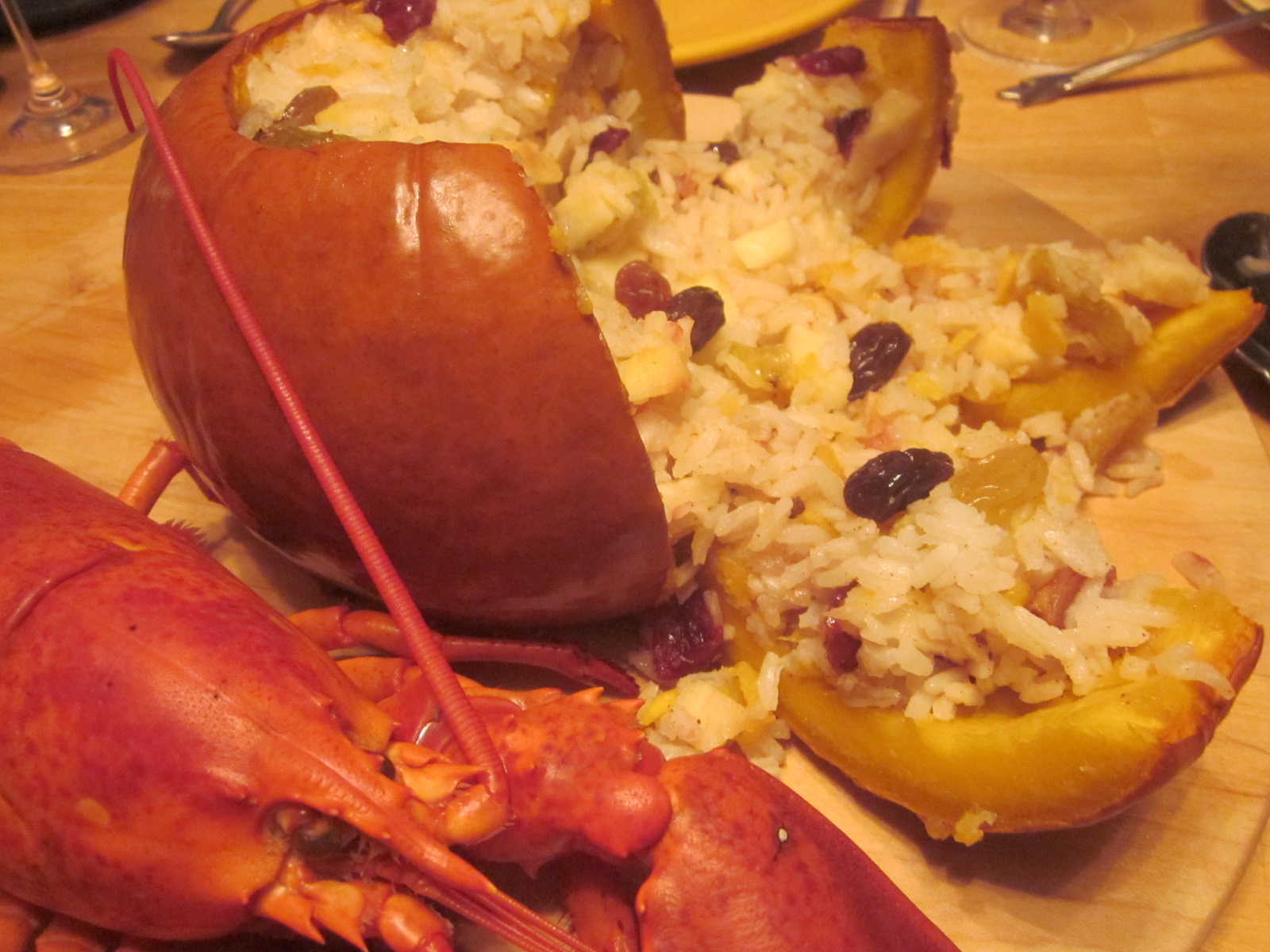 We had an excellent feast to welcome autumn 2012! This year was a real surprise - our discoveries hit home runs on every front. That is not hyperbole; this was a really great dinner.
Every year I am so glad when the fall comes and I can cook all the great harvest goodies. This year I already knew what I wanted to make ever since the Mass. Brewers Fest in late August.  There I got to try the Brut from Enlightenment Ales and I knew what I had to serve with it when the time came.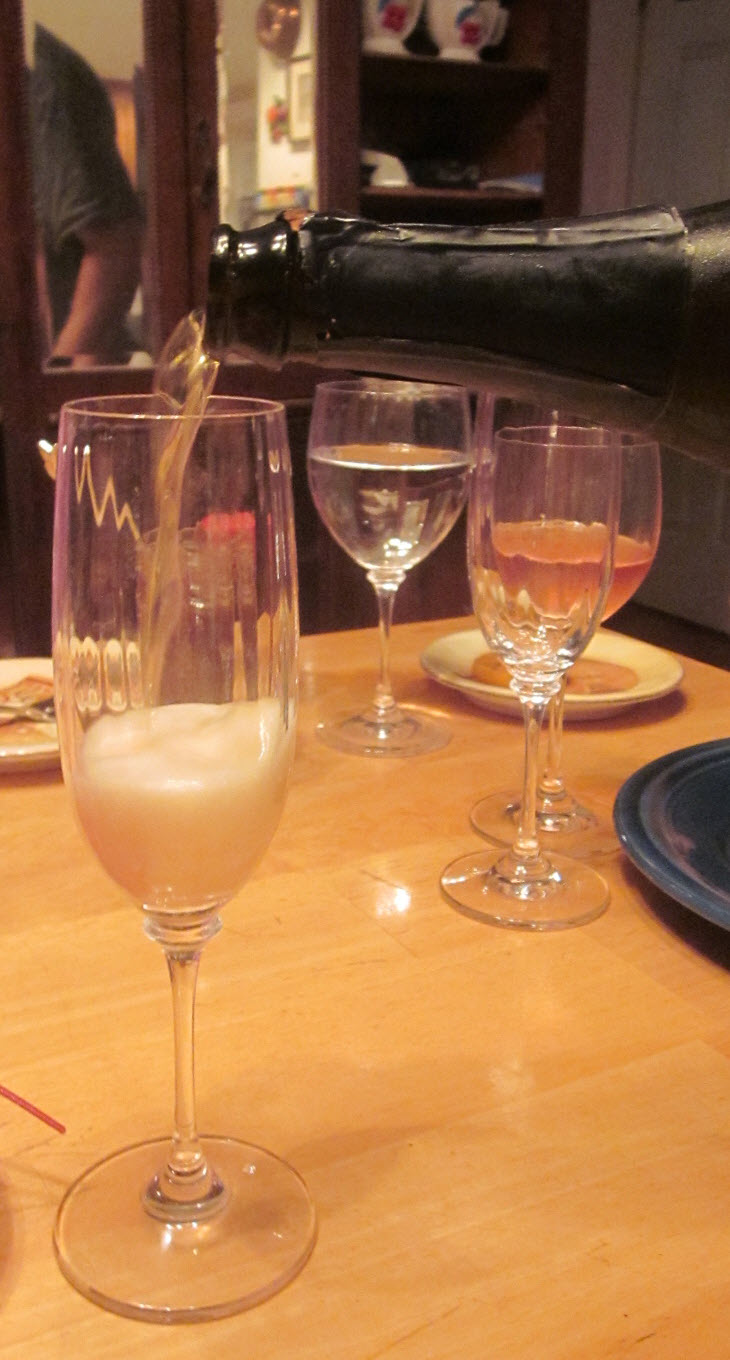 I have been pairing foods with beers from New England Craft Brewers for some months now, and this planned pairing really excited me. I am glad to say it worked out very well.
Enlightenment Ales makes Biere de Champagne, an exciting new style of beer that has the celebratory effect of champagne, the dry seriousness of fine wine, and the accessibility of craft beer. The Brut is effervescent and dry, but hoppy-herby in a way that wakes up spices and complements mild flavors without overpowering them.
This feast would be a great menu for vegetarians for a Thanksgiving feast.