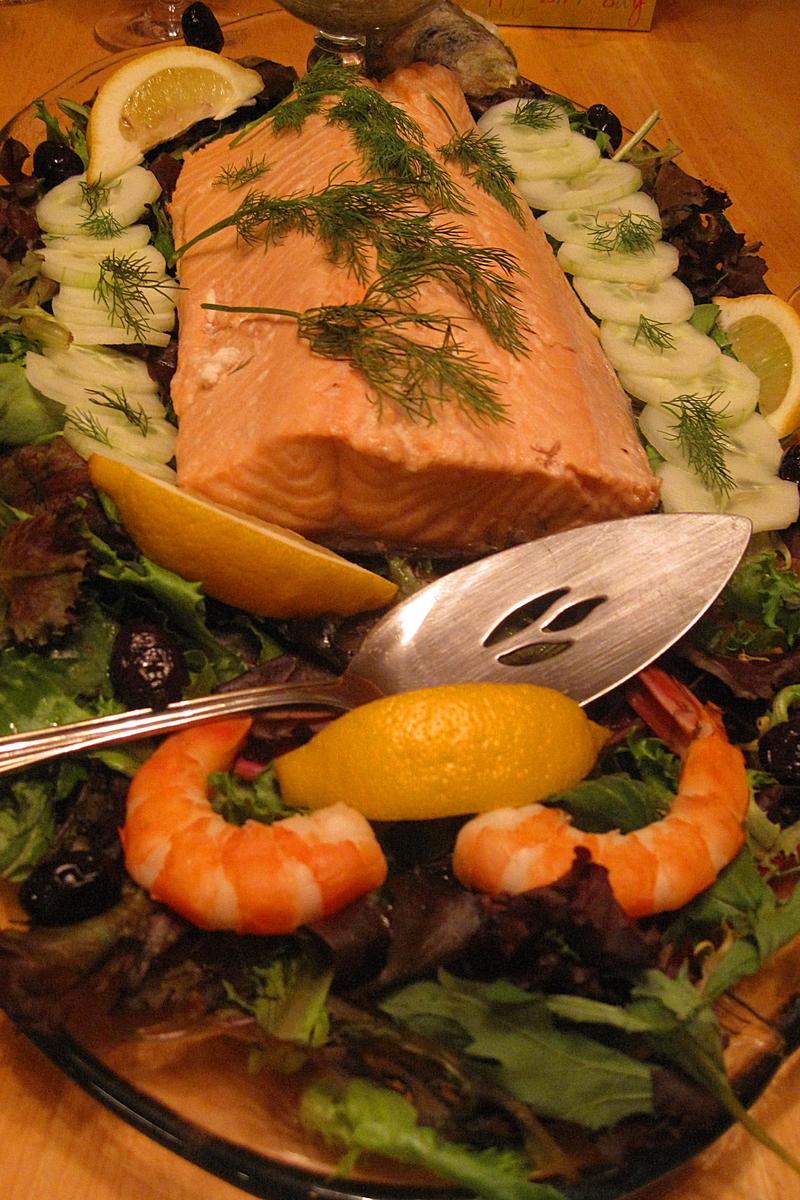 The Feast of Seven Fishes is a southern Italian tradition that is catching on again among the descendants of the Italian-American immigrant community. The basic idea is simple: while awaiting the birth of Jesus, we abstain from meat and dairy foods. Naturally for Italians this is an invitation to get creative with fish, so traditionally we prepare a feast featuring seven different seafood dishes and as many vegetarian dishes as you like.
It is also important to note that southern Italy has historically been very poor. It certainly was during the great waves of immigration from there in the early Twentieth Century. Many of the dishes passed down through family tradition reflect this: smelts, sardines, octopus, eel, baccala, and anchovies in pasta all are common foods in the feasts that strive for authenticity.
There's really no point in trying to get too authentic about the seven fishes, since many of the seafoods and other ingredients are not available in New England. A certain amount of substitution is unavoidable, which brings up the idea of following the tradition in spirit more than in substance: if my great-grandfather in Campania were to celebrate Christmas Eve in foodie style, how would he do it? If he immigrated to Plymouth, how then?