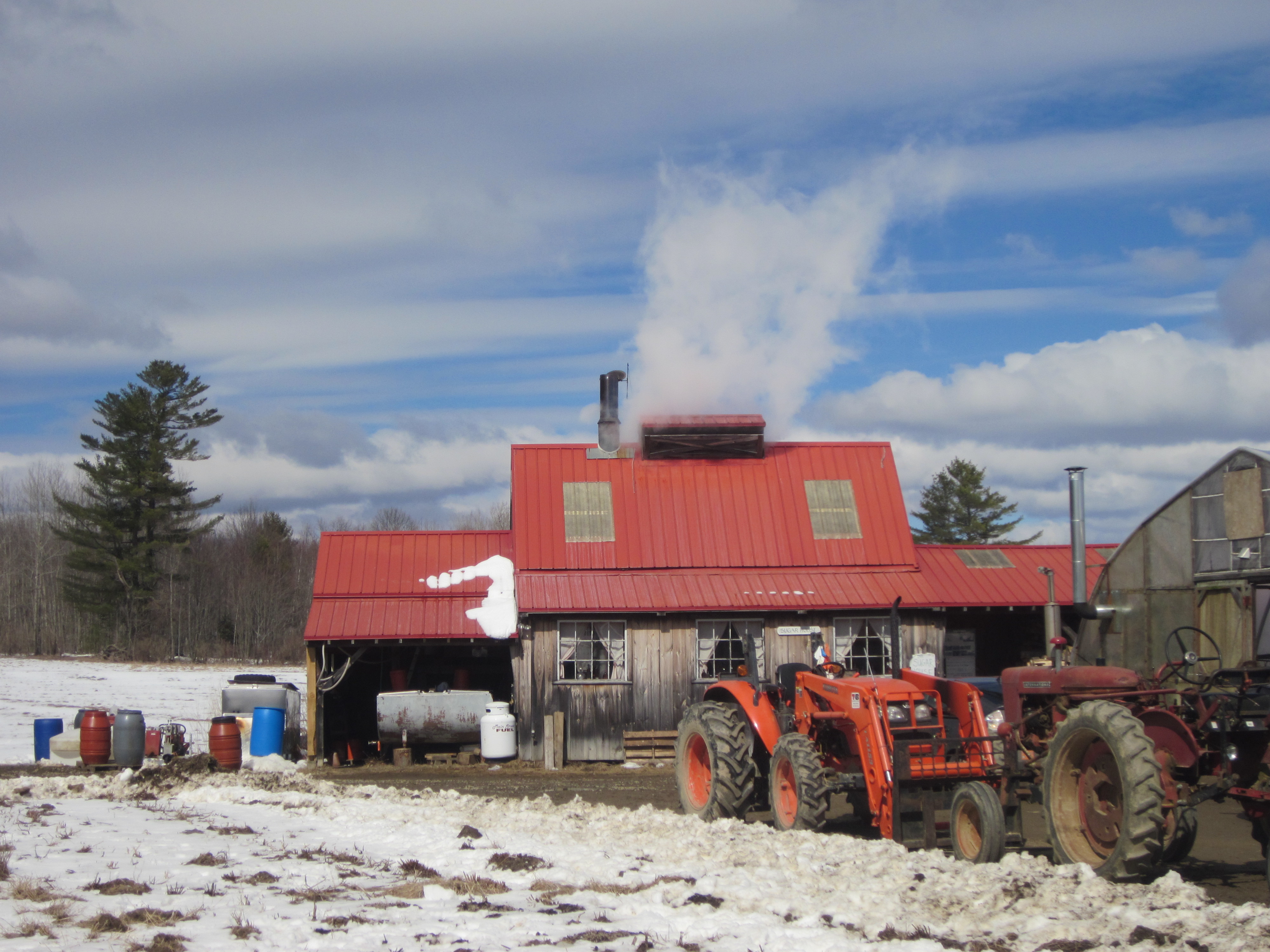 It's maple sugaring season! This quintessential New England flavor is enjoyed all year, but it must be made in the fading days of winter when the sap is rising in the trees but they can still freeze at night.
We spent two Saturdays exploring the sugarhouses of southern Maine learning the intricacies of maple syrup making.  We visited Hilltop Boilers in Newfield, Cooper's Royal Heritage Farm in Windham, and Goranson Farm in Dresden. It was a lot of fun, and very interesting. Here's what we learned.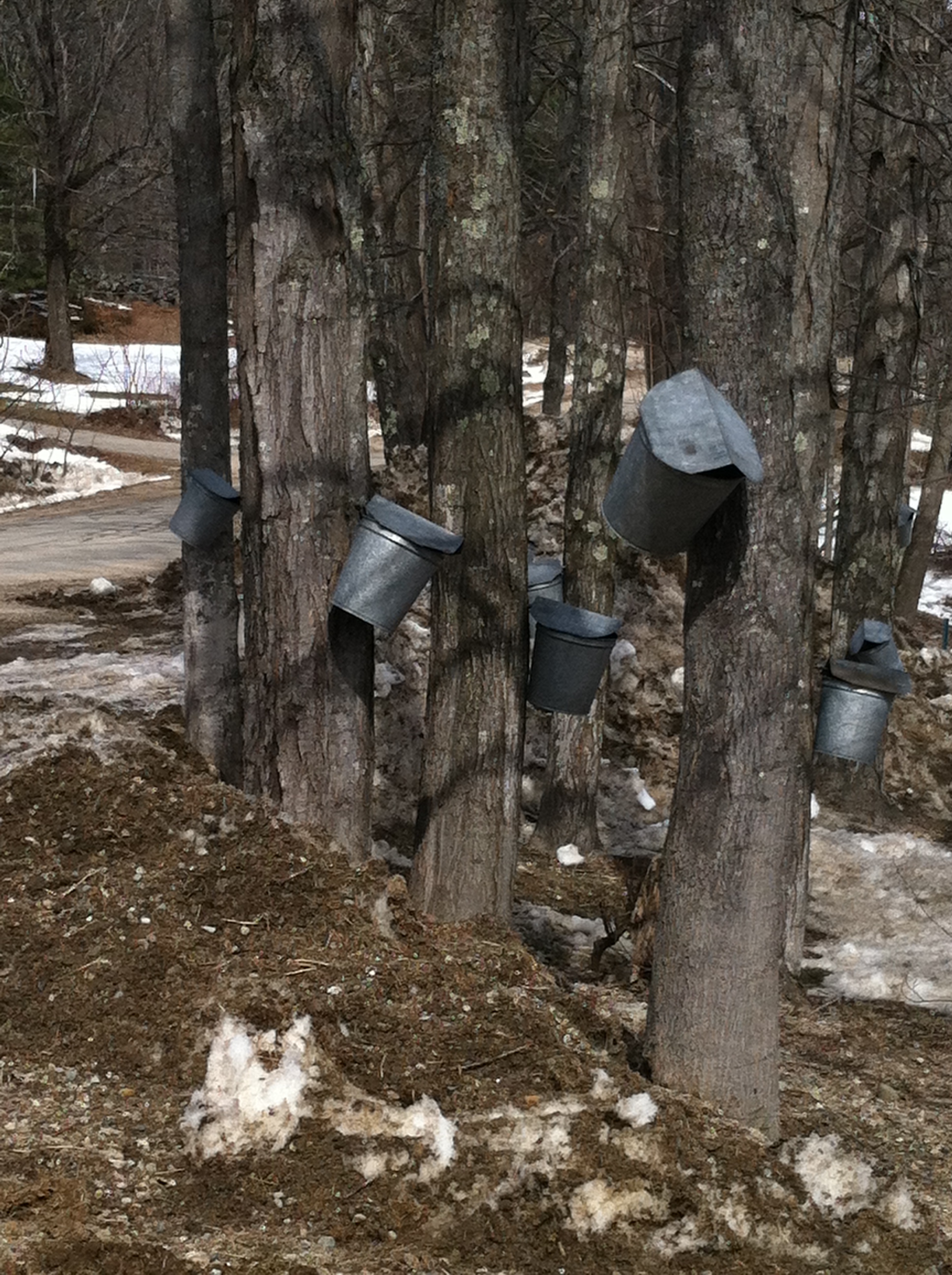 Maple syrup comes from the sap of sugar maples, black maples, and red maples. At this time of year you can see plastic or metal buckets equipped with roofs hanging from maple trees all over New England. A gallon of syrup requires on average about 40 gallons of sap, and each tap produces 10 to 20 gallons of sap, so the buckets must be emptied frequently over the course of the season, which lasts about 6 weeks.