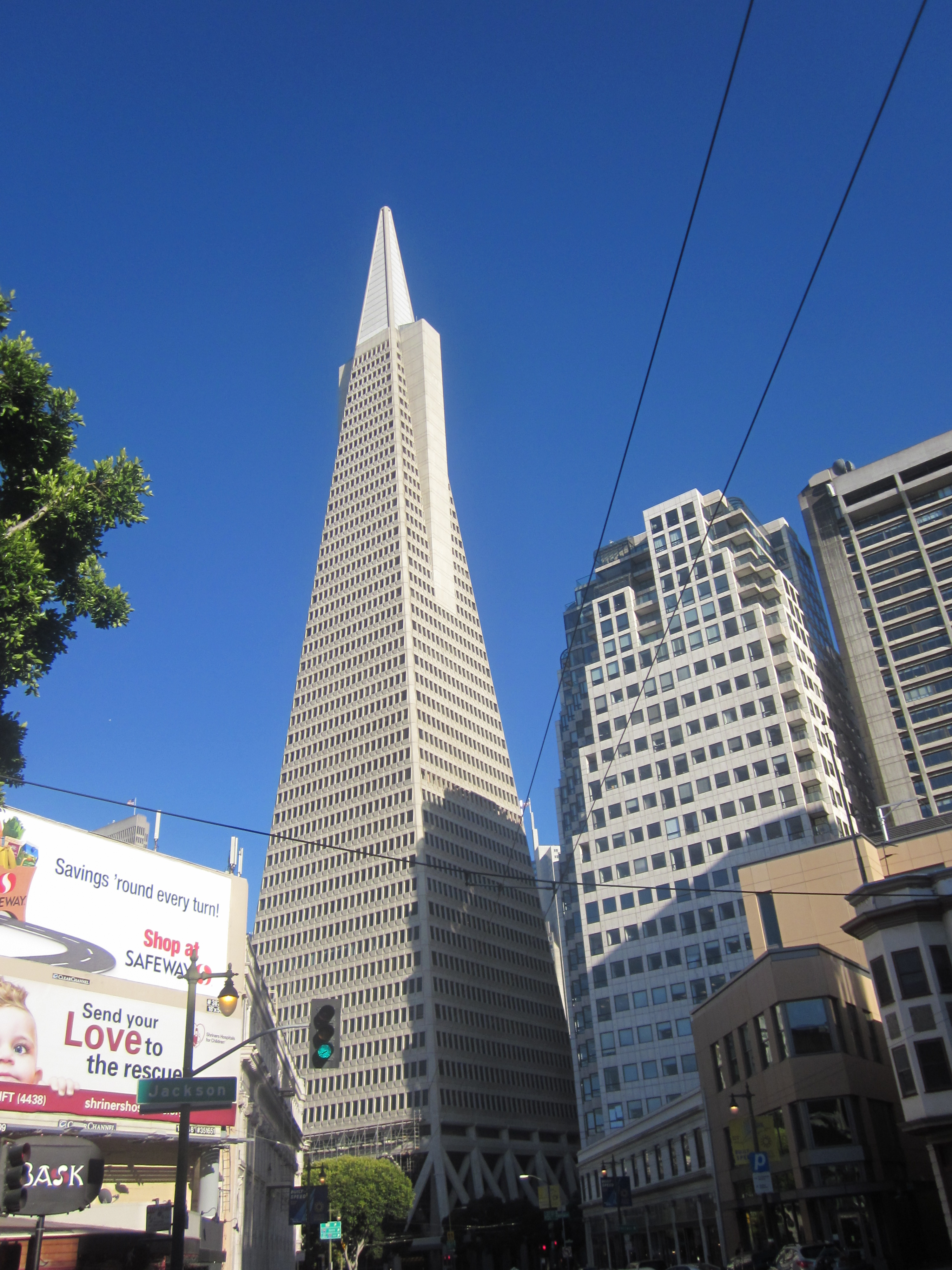 After one more morning in Santa Cruz, we spent a wonderful day in San Francisco. We covered a lot of ground; fortunately we had a plan going in and we hit all of our objectives.
The weather was beautiful, and that's never a guarantee in the City by the Bay.  We parked near Fisherman's Wharf in an all-day garage that was not as expensive as I had feared. Then we walked along the waterfront, looked out at Alcatraz, and did more people-watching than window-shopping.
One restaurant we passed proudly proclaimed itself "Home of the 60-ounce Margarita" or some such silliness. It was really crowded, so we headed off toward the famous Ghirardelli Square.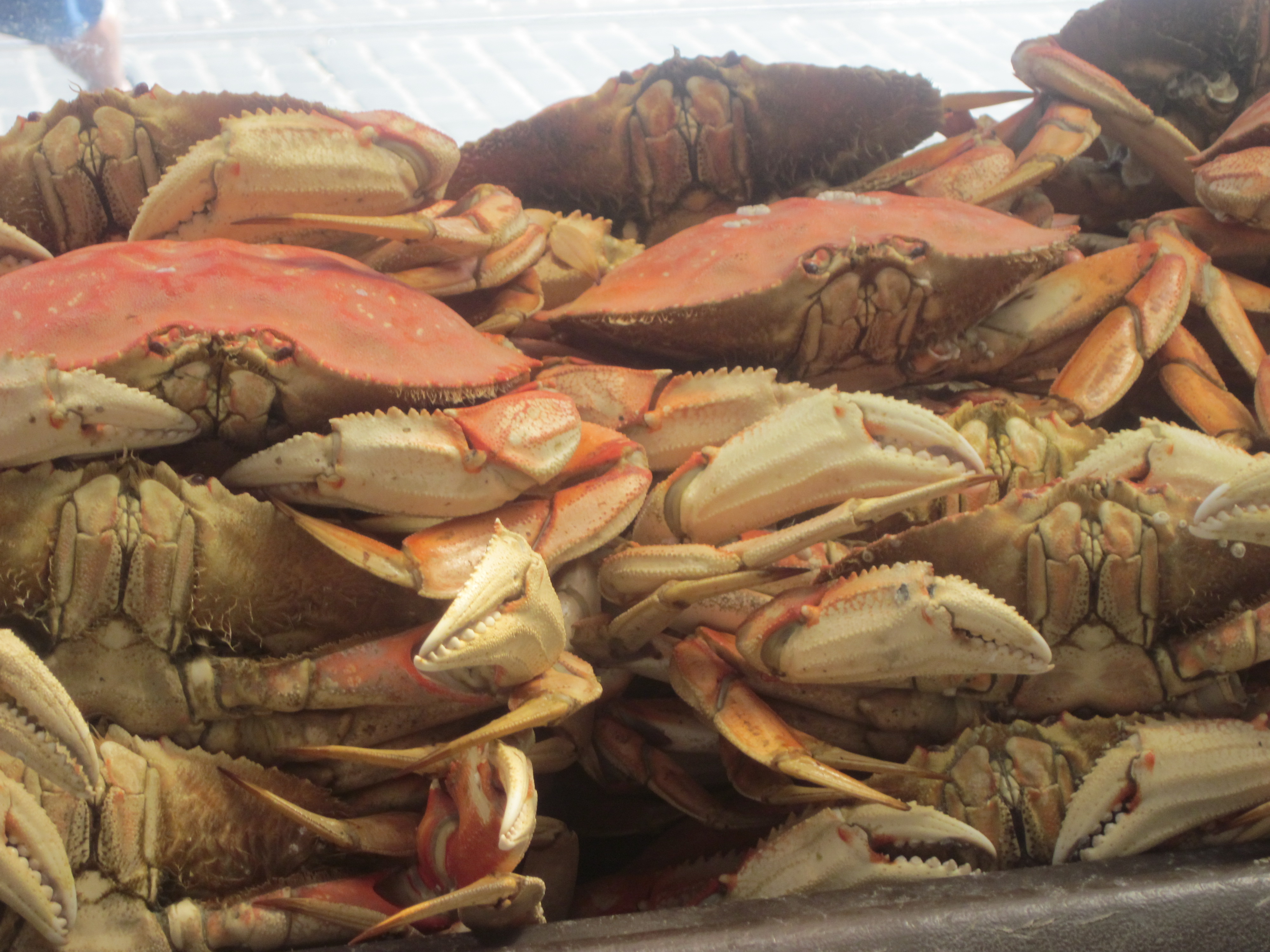 Along the way it was impossible to miss the fact that Fisherman's Wharf is still very much about the seafood. Seafood restaurants are everywhere, and fresh fish markets with Pacific seafood piled high on great glaciers of ice. It was lunchtime but we were not yet even remotely hungry, and there's plenty of foodie awesomeness in San Francisco to we continued our explorations.