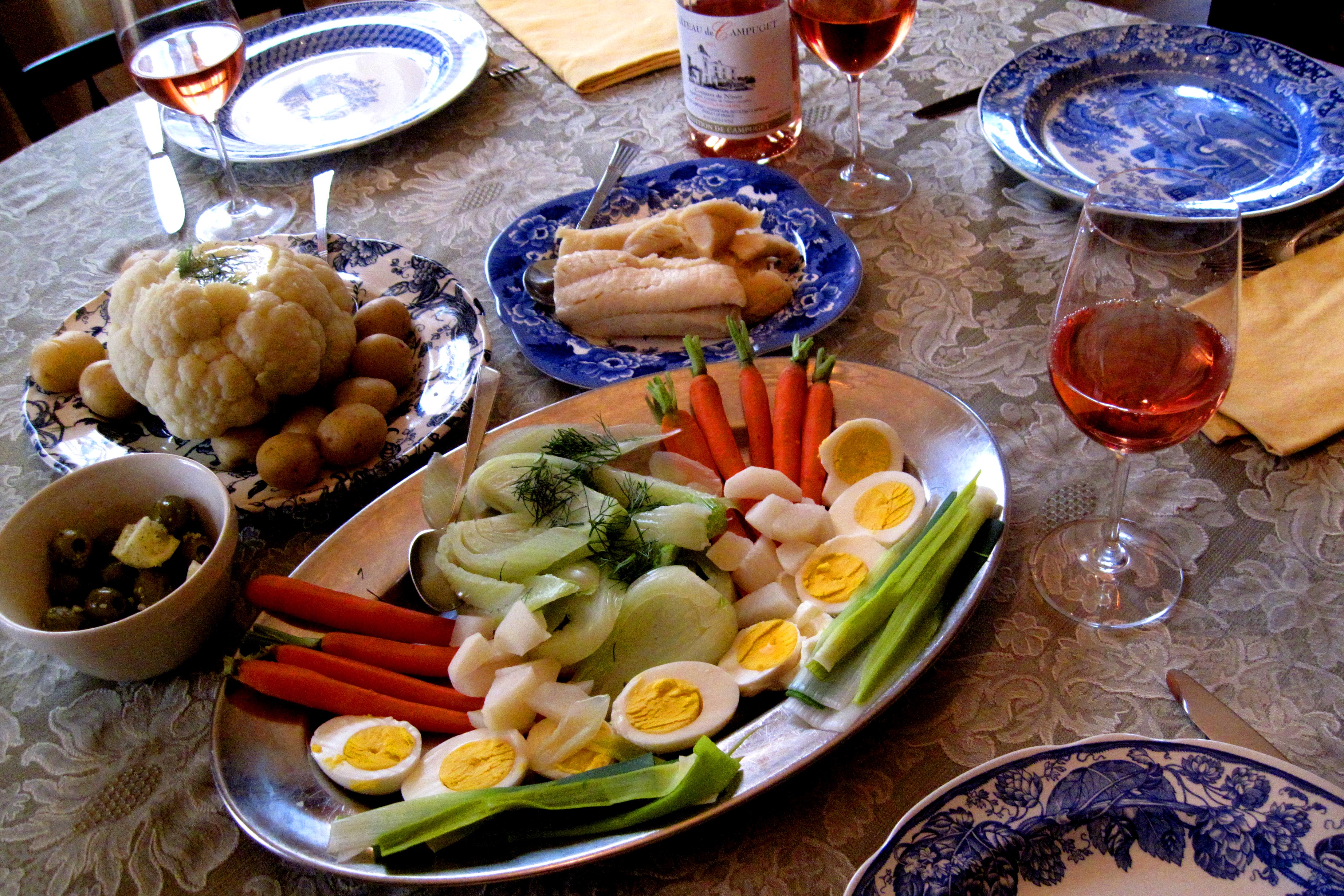 Aioli is a traditional Provencal sauce that is often used as a dip or dressing. It is a strong garlic mayonnaise that is easy to make at home from just egg yolks, olive oil, salt, and plenty of garlic. It is a fine accompaniment to many dishes, especially fish and steamed vegetables. In fact, there is a traditional Provencal meal made from those ingredients; it is called simply Le Grand Aioli. It's a beautiful feast, and an easy one.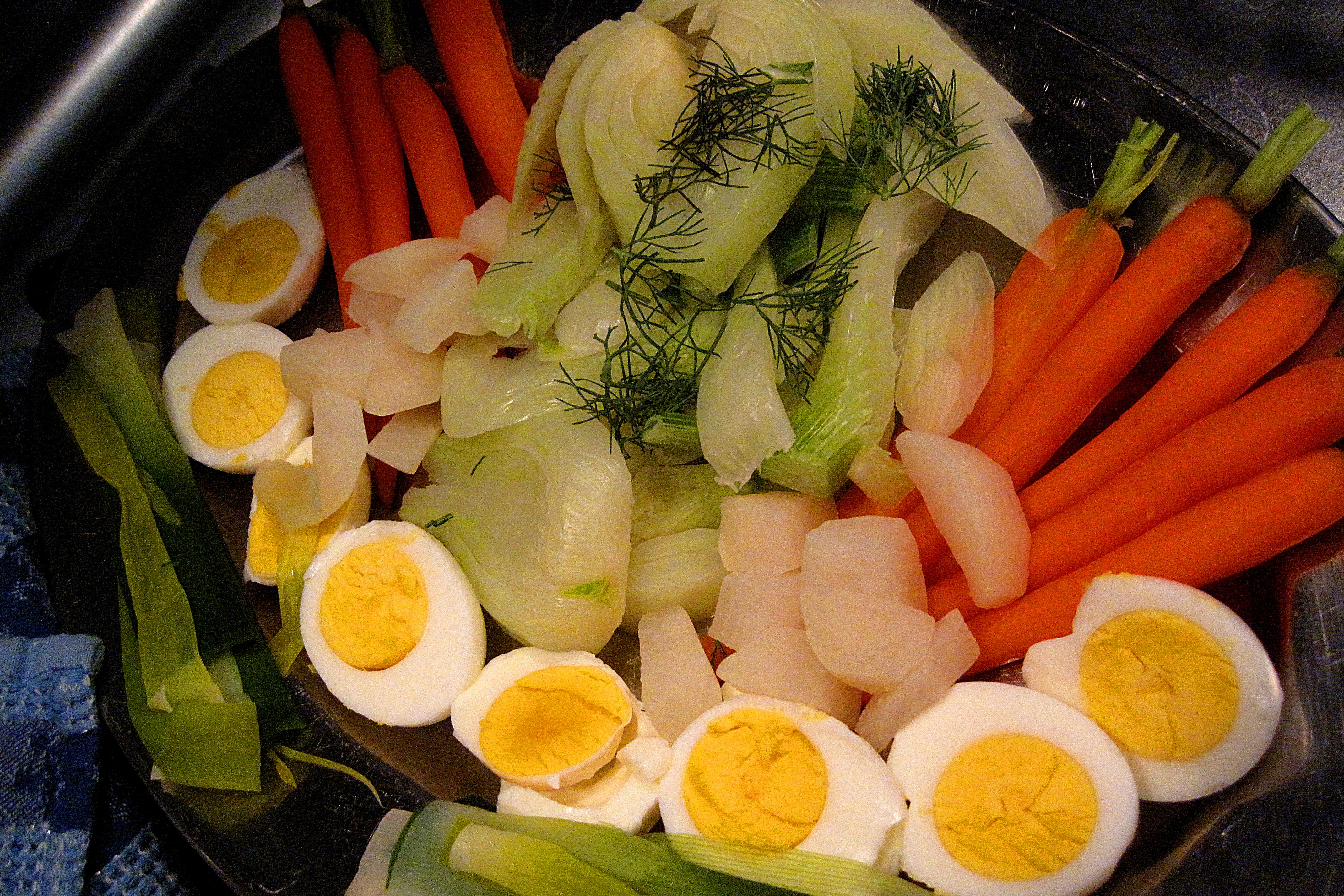 In the winter, while I embrace the chill and think of cold-weather cooking, Annette's thoughts wing their way to sunny Provence. Our Grand Aioli was her idea, and it brought us a splash of summer sunshine on the first of February!
Annette steamed the vegetable platter, which by tradition should number at least six, plus hard-boiled eggs. We had:
Steamed carrots
Boiled young potatoes
Cape cod turnip
Steamed fennel
Steamed leek (I know - that's only five.