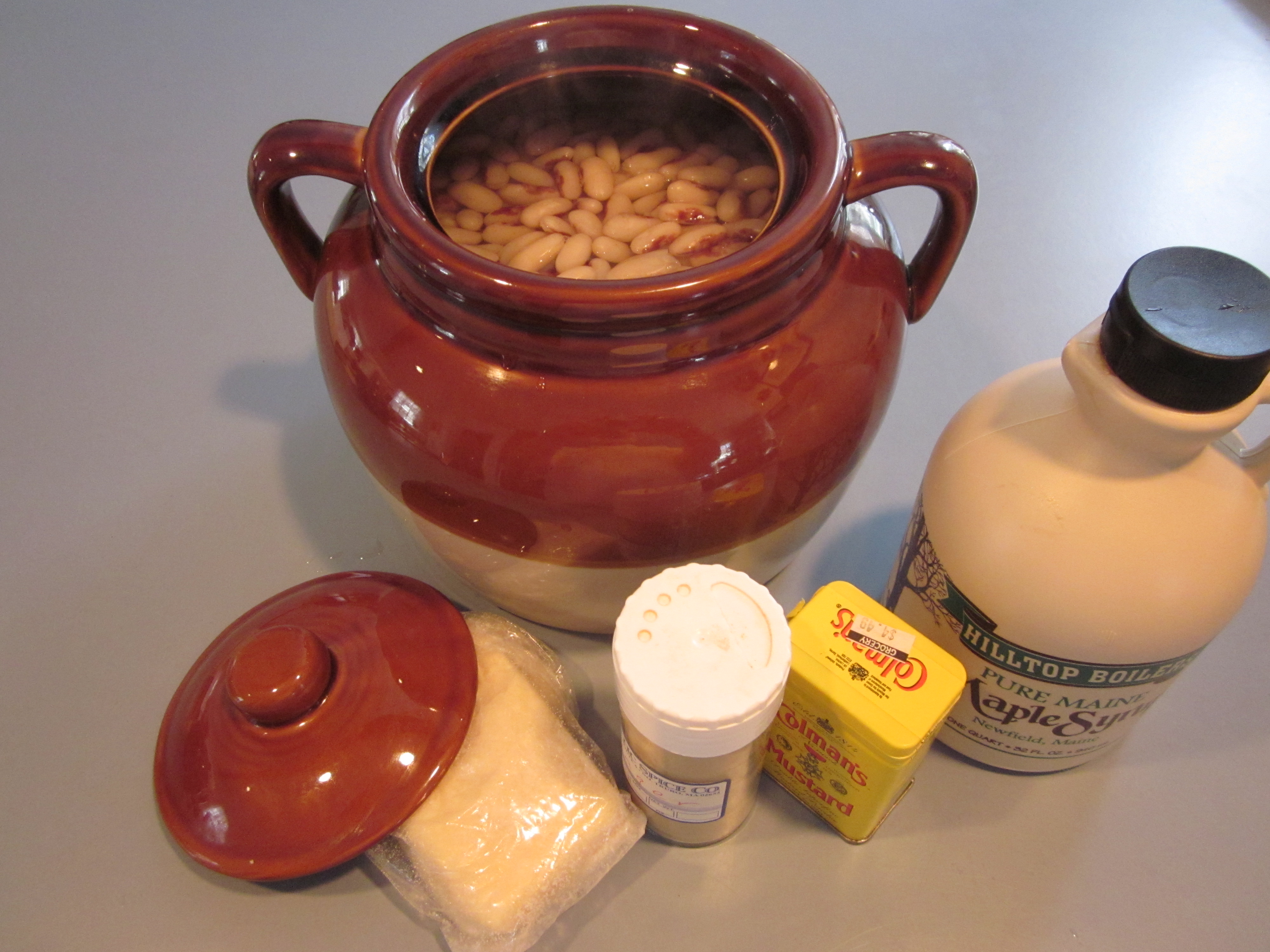 This is a delicious version of the more famous Boston Baked Beans. They go well with pork dishes and turkey or chicken, as the maple is a lighter flavor than the molasses of their Beantown brethren. 
I bet they'd be great with fishcakes and a corn muffin for a Yankee breakfast, too!
I made them with Soldier Beans, which are traditional in Maine and much of New Hampshire and Vermont.