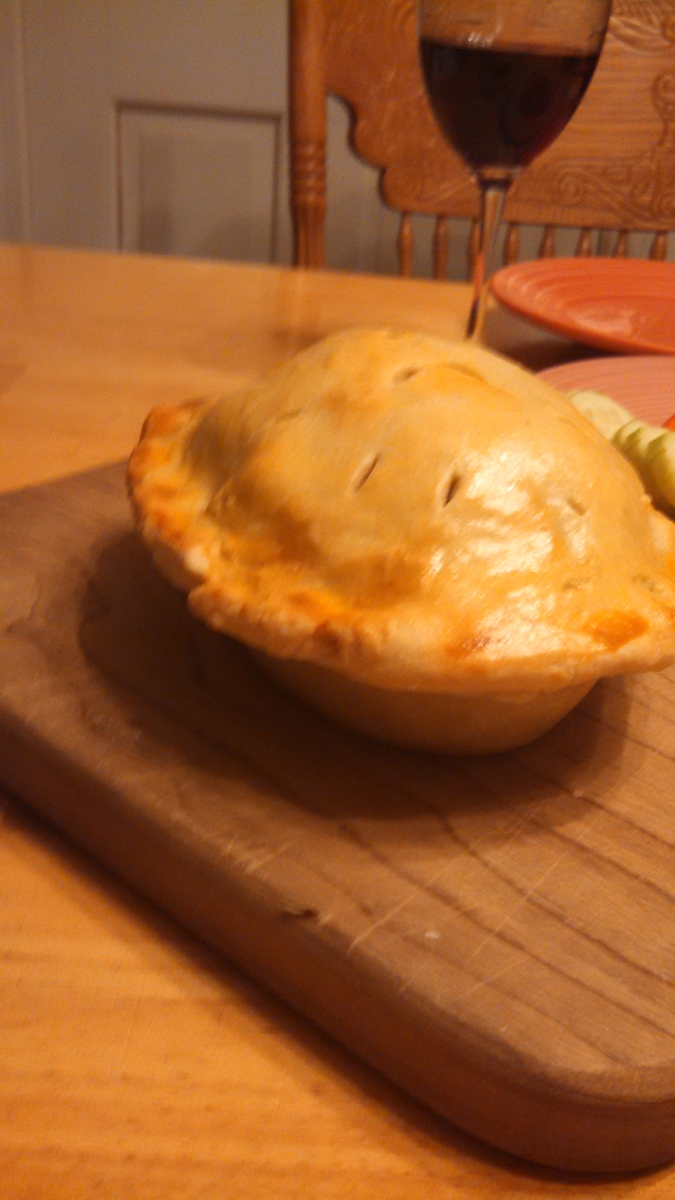 This Russian fish pie is wonderful made with Atlantic salmon. It's a big recipe, and a festive one, so it's great to prepare a big one for a crowd or you can make four smaller ones for a more intimate dinner (as shown here). Much of it can easily be prepared ahead of time, leaving only the final assembly and baking to be done on the day of the great feast. 
This is a great crowd-pleaser recipe, because it's easy to make and it makes you look like a culinary genius! 
It's an easy matter of making the crust and then filling it with layers of rice, sauteed mushrooms, hard-cooked egg, and poached fish, all of which can be prepared ahead of time. When you take that into account, the time required to prepare this for a fancy dinner is no more than an hour if you have prepared all the components beforehand.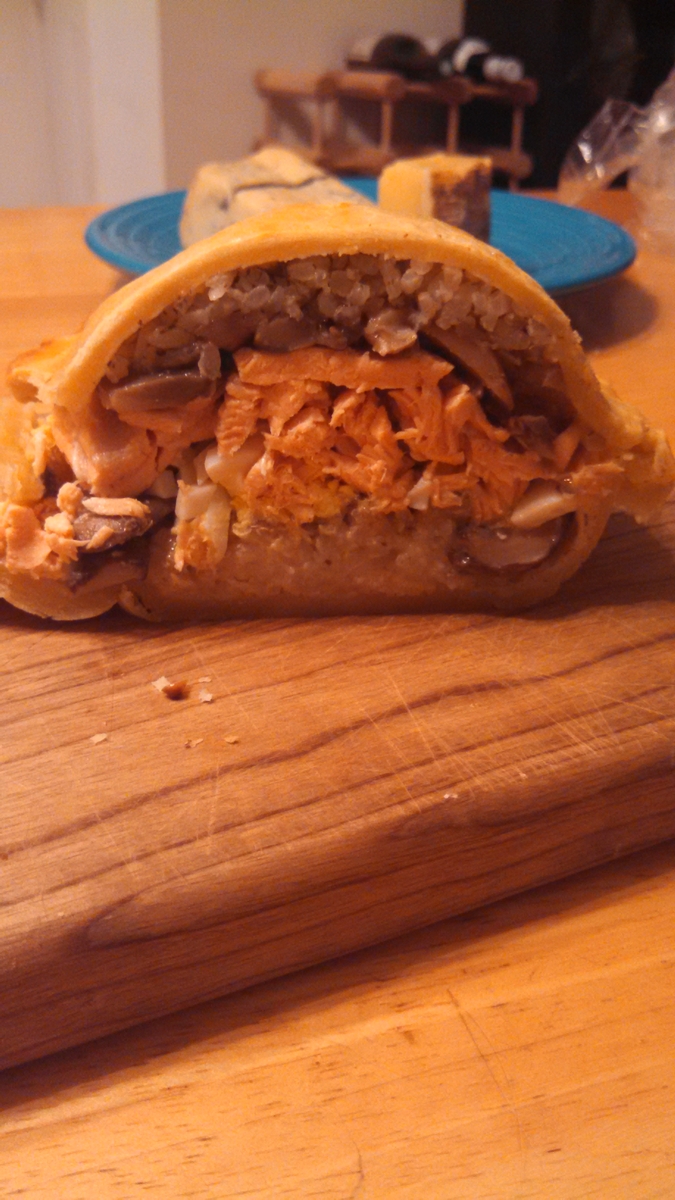 This recipe looks like a big dinner, but it's not as heavy as it looks, so it works for summer as well as winter. Serve this with a dry New England hard cider, or a crisp rose wine (or chilled vodka, or beer, or whatever you please!).