Description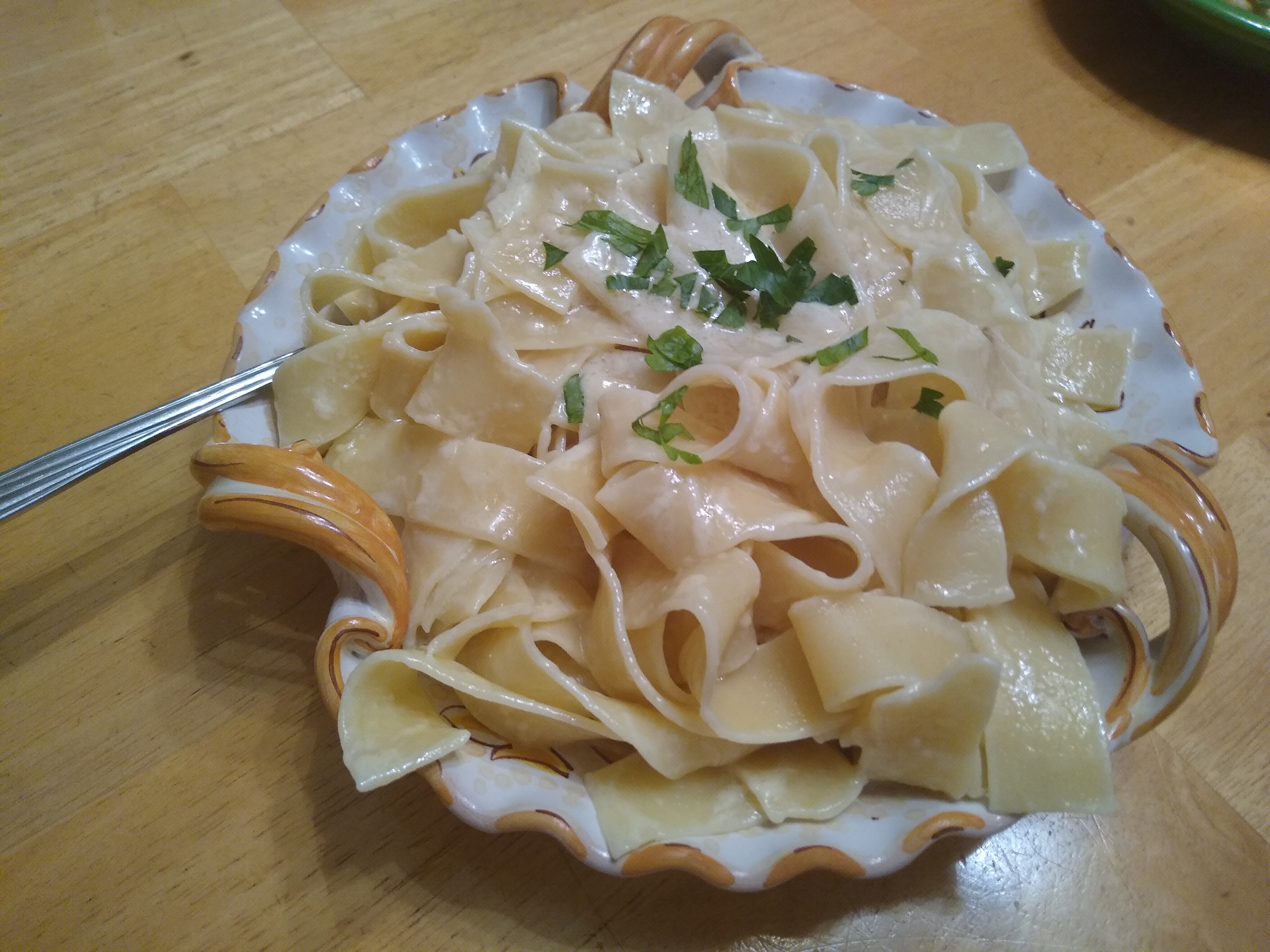 Here's a subtle and delicious creamy white pasta sauce that is easy to prepare in just the time that it takes to cook the pasta. 
You want to use good pasta, because the flavors are not strong and a good pasta shines through. We used Garofalo pappardelli in this photo, but I think it would work fine with most types of pasta.
This is a good primo dish before chicken or fish main dishes.