Description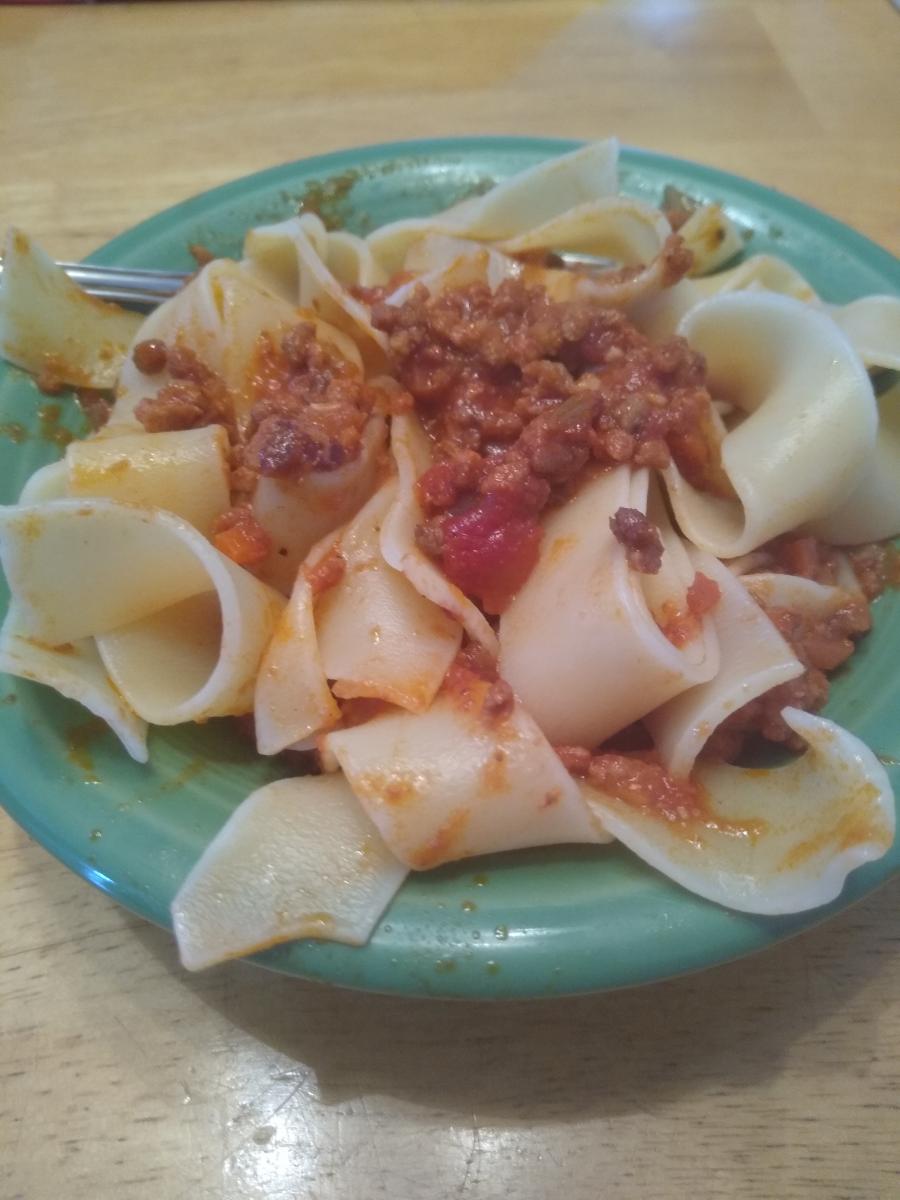 Ragù is a generic word for sauce, except that for a lot of people the only sauce they mean is this super-classic meat sauce from Bologna. It's very rich, but well-balanced, and it's delicious with many wines.
This is usually served in generous amounts on small quantities of broad flat pasta like a tagliatelle. 
This uses a million ingredients and it takes some time to prepare, but you can easily double or triple the recipe and freeze the extra. Don't cut corners on the ingredients; they are all here for a reason, and together they make a great harmony of flavors. After all, if you were staging an opera and had no tenor, you wouldn't substitute a baritone and figure nobody will notice!