Description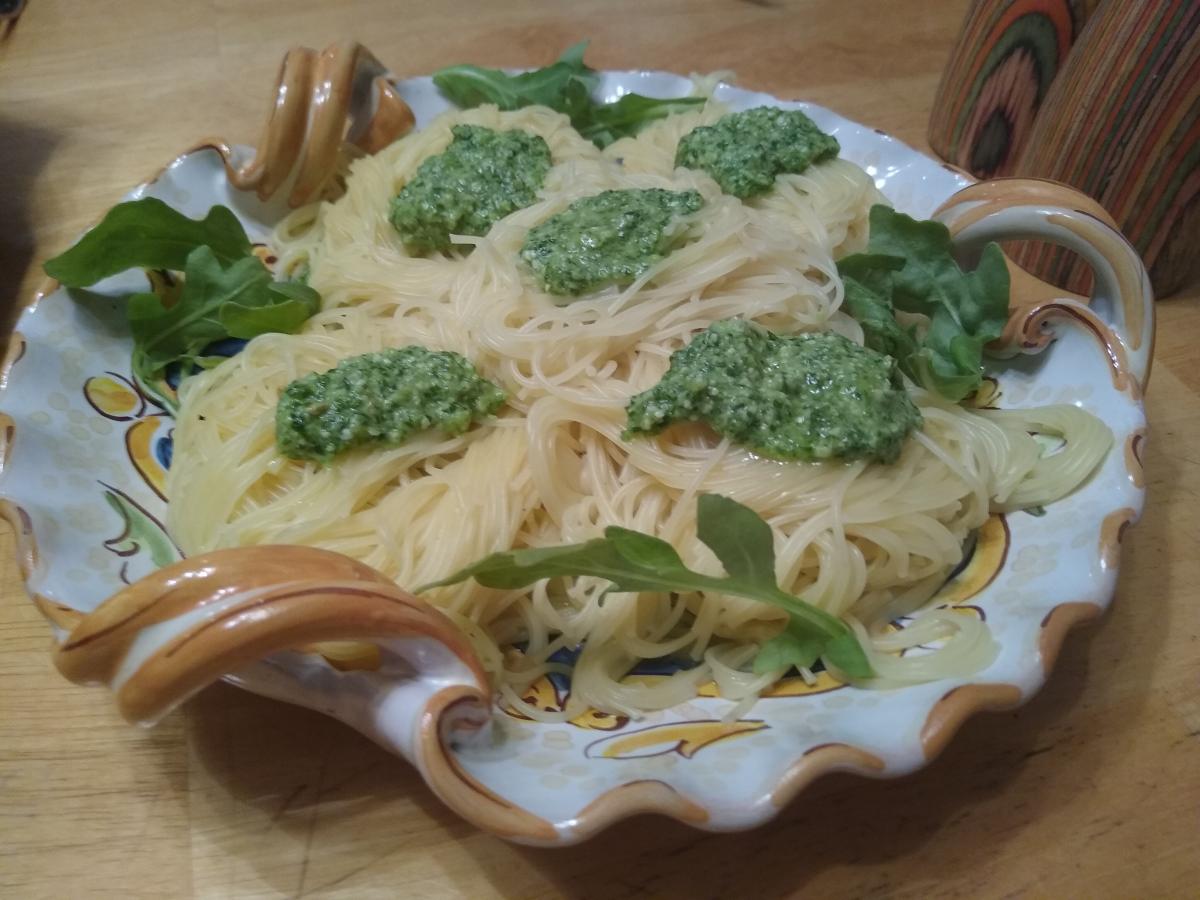 This arugula pesto is a surprise winner in the pesto department! It has a fresh, tingly flavor and a beautiful color.
The trickiest part about making this pesto is that the arugula takes up a lot of volume, so if you use a small food processor (which is fine for other pestos) you quickly overfill it with arugula before adding th remaining ingredients! 
I dealt with this by chopping up 3/4 of the arugula first, then milling the remaining ingredients with the last quarter of the arugula, and then milling it all together. It came out fine. How anyone would ever do this with a mortar and pestle is a mystery to me.