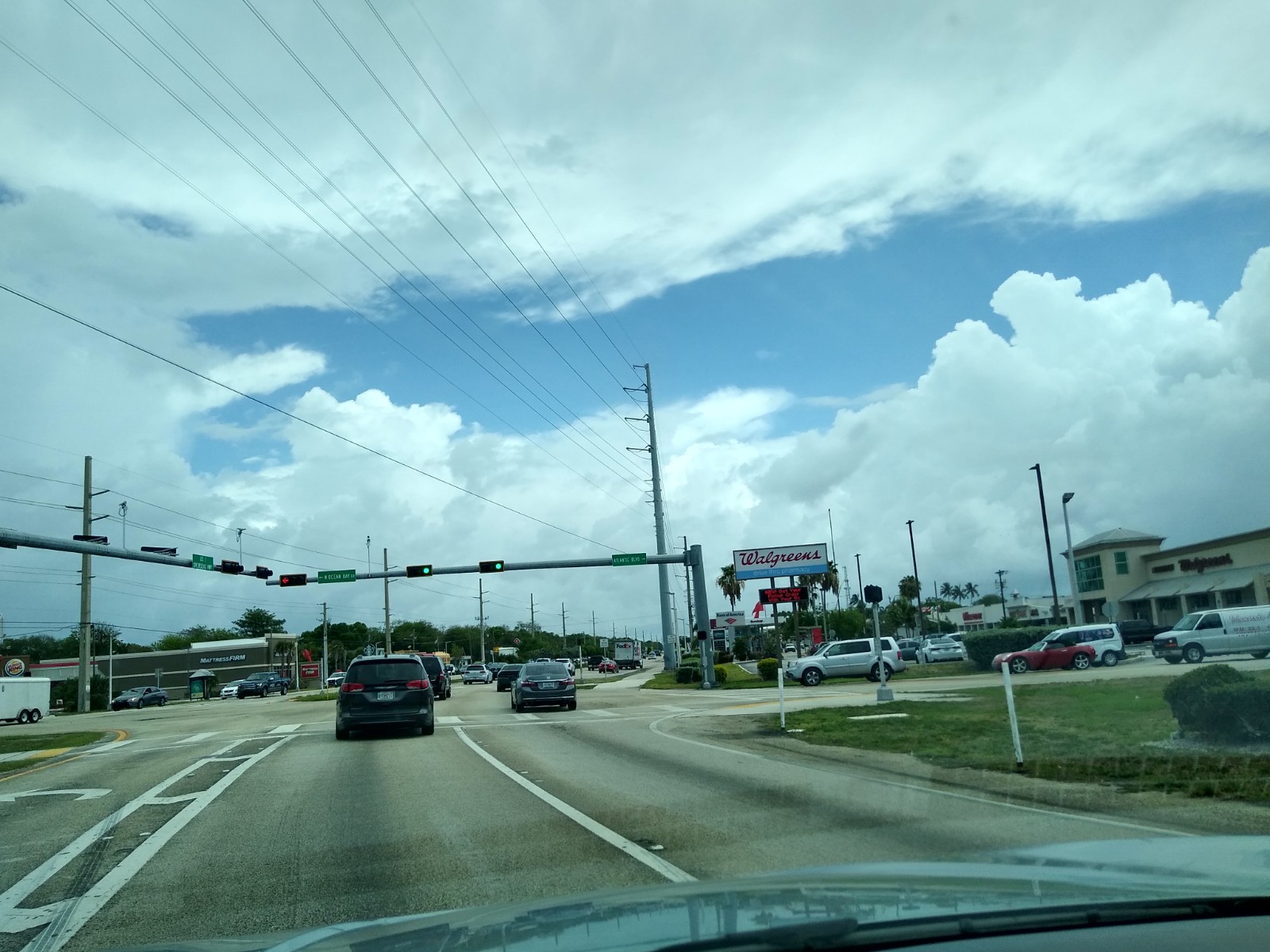 On the evening of Day 3, after our mango adventure, we drove down to Key Largo and along the Oversea Highway to Marathon, about halfway to Key West. The first part of the road was not a lot different from any built-up area around here.  That was something of a disappointment.
We did notice that on every island there seemed to be a Sandal Factory store, or some name like that. It mystifies me how many sandals people can wear out down there, that there's such need for that many stores.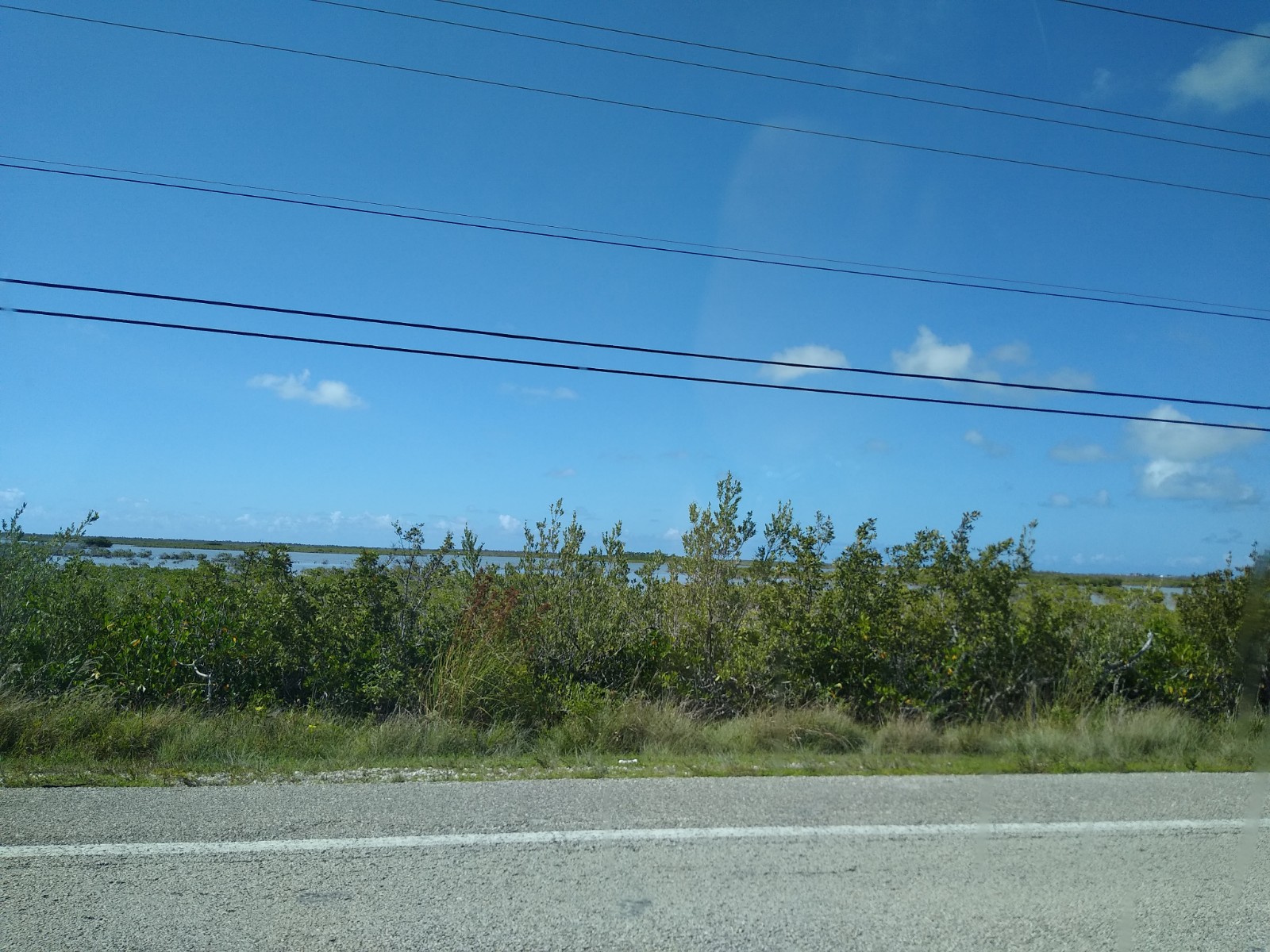 After Islamorada, things were much less built up and we saw more of that wide-open, sea-on-both-sides view that you see in the tourist brochures. There were still power lines and scrub on the many little islands that you pass along the way, and for much of the way we were accompanied by the remains of the Henry Flagler's 1912-era Bahia Honda railroad bridge, which connected the keys before cars were common.