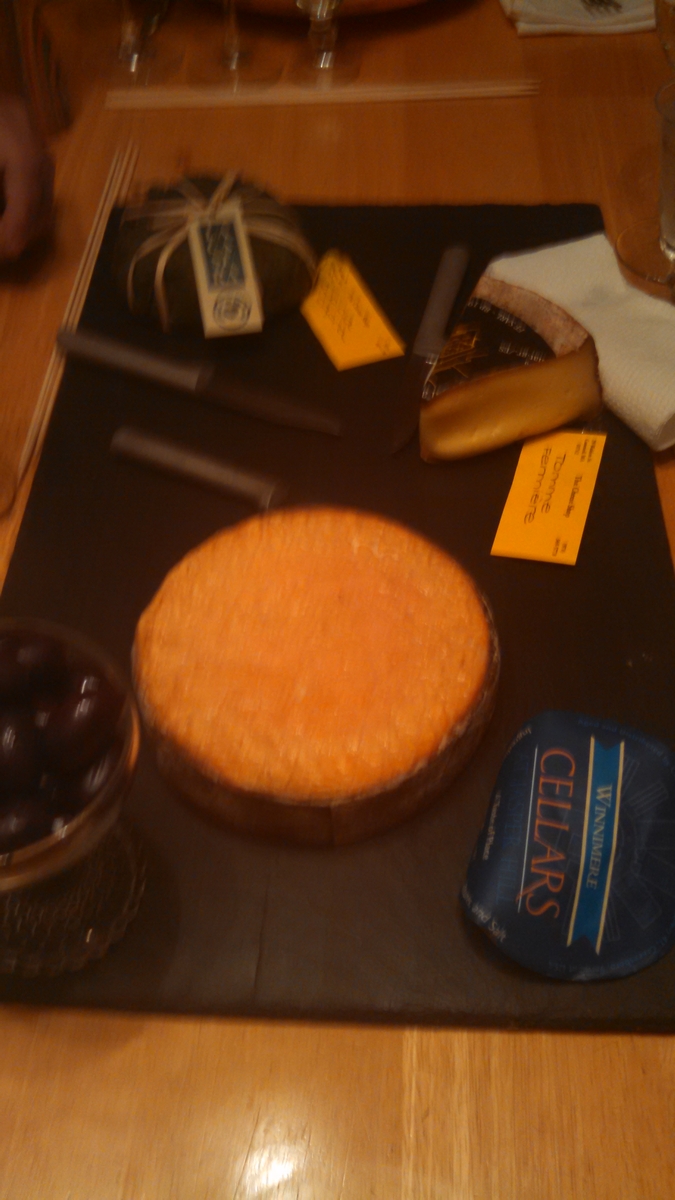 Annette provided little in the way of guidance for her birthday feast. Getting back to her favorite basics, she wanted only "some good cheeses, and a Mont Blanc".
I fretted about that for a while, until I learned that Savoy, in the French Alps, is known for excellent cheeses and is also home to Mont Blanc (the geological marvel, not the delicate chestnut culinary masterpiece).
Like Vermont, Savoy is ski country and it produces great cheeses. Savoy is the home of fondue, that quintessential apres ski communal party food. It is also the home of Tomme, not to mention Comte, Raclette, Reblochon, and more. Neighboring Jura has more wonderful cheeses.  And Mont Blanc is the border between the Savoy department of France and the Val d'Aosta province in northwestern Italy, home of Fontina and Robiola.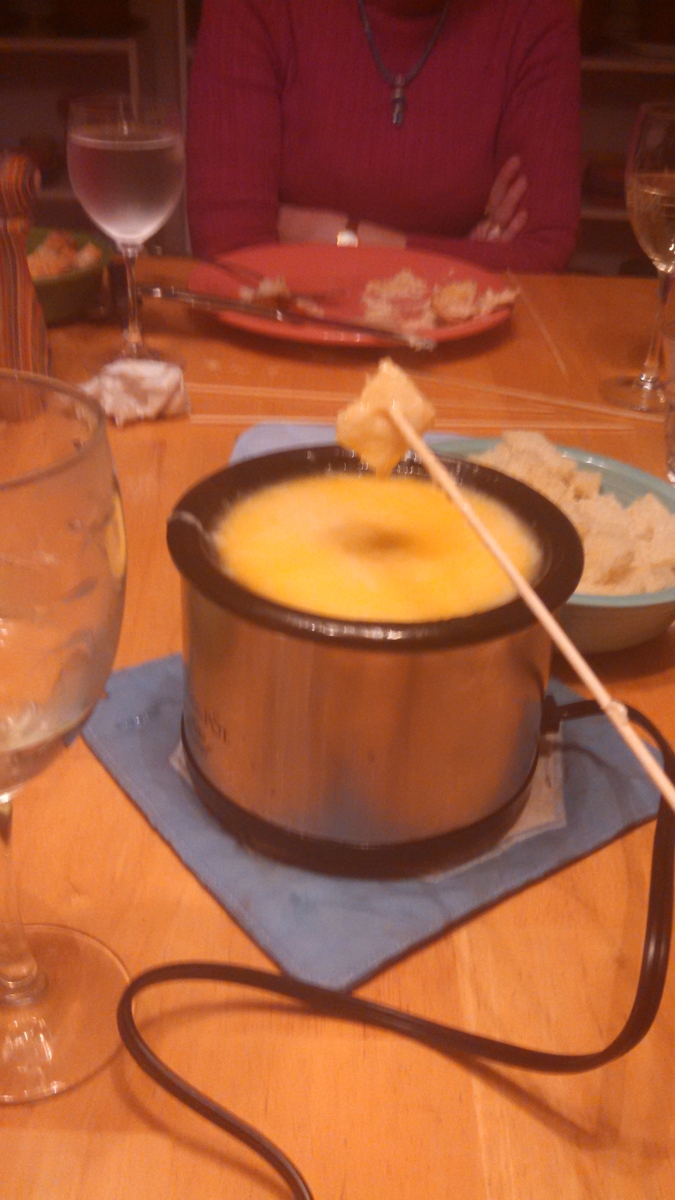 A birthday dinner in Chamonix could easily enjoy some wonderful cheeses while gazing upon the snow-capped splendor of Mont Blanc. Obviously a mountain cheese theme was emerging, some sort of December apres-ski casual dinner that included the favorite local fondue, with the eponymous Mont Blanc (the culinary marvel) as the crowning glory.
Here's what we had:
A cheese plate of three superb cheeses. For the first time in memory we were evenly split and unable to declare a Best of Show. We had an unctuous Jasper Hill Winnemere (a Vermont take on a classic Jura Mountain Vacherin Mont d'Or), and two brilliant cheeses from

The Cheese Shop

in Concord: a perfectly exquisite robiola and a brilliant Tomme de Fermiere
A Fondue of Emmentaler, Gruyere, and Swiss Appenzeller
Brandade de Morue, a hot dip of salt cod pureed with potatoes, garlic, and olive oil, topped with broiled parmesan
Glazed Carrots and (a Cape Cod) Turnip Braised in Butter, both traditional French versions from

Mastering the Art of French Cooking

Two bottles of a Vin de Savoie that I found at

Ed Hyder's Mediterranean Marketplace

The fabulous Mont Blanc for dessert.
You might think it lacking, that it had no centerpiece big roast or similar star of the show, but all the cheese was filling and the vegetables held their own. My goodness that was a fine feast!