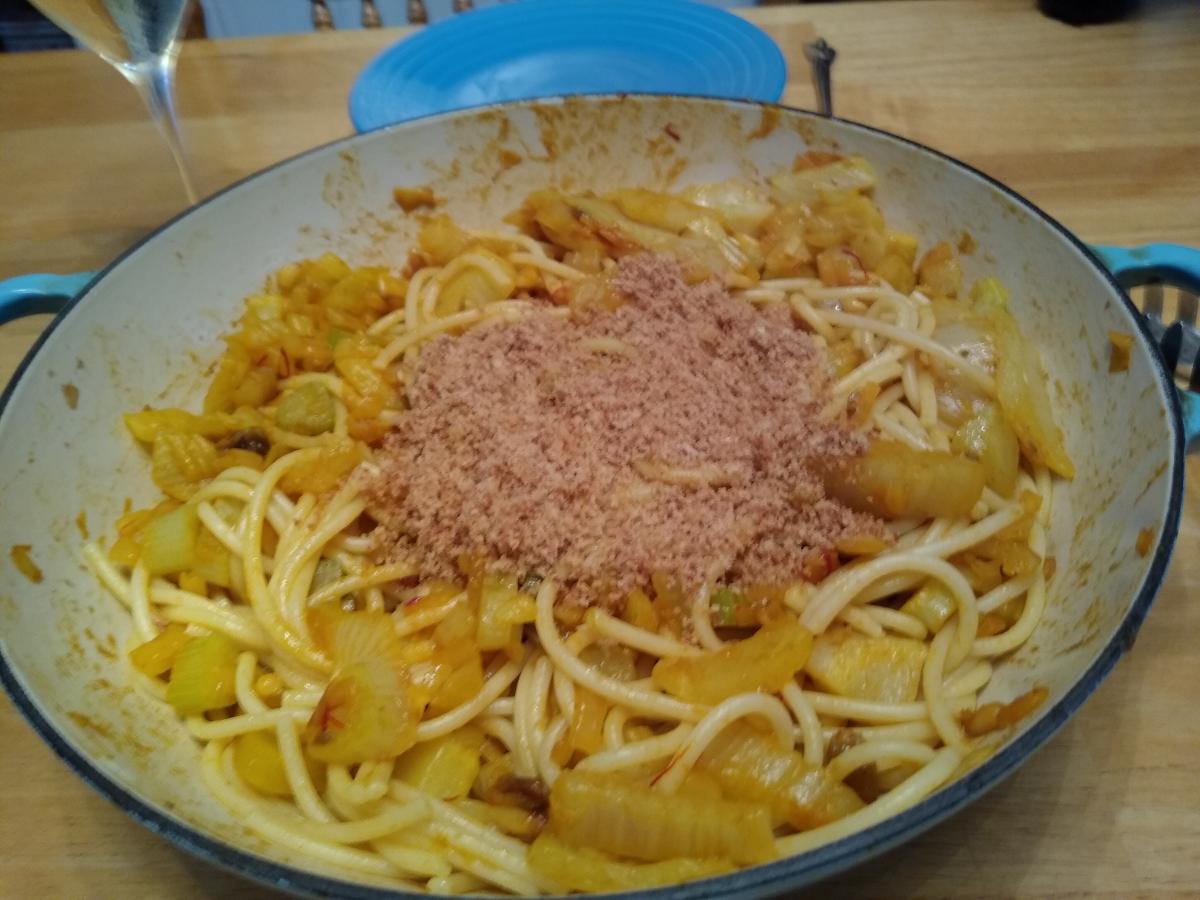 This pretty golden riff on the classic Sicilian Pasta con Sarde has plenty of goodness.
Pasta con le Sarde a Mare is literally "Pasta with the sardines (still) in the sea" - it contains no sardines at all! 
It does have tender fennel, saffron, golden raisins, pine nuts, and other foodie goodness, so it's totally delicious, especially if you didn't have your heart set on those sardines.
It uses anchovies for a salty marine flavor, but if you used a teaspoon of salt instead then this would be a vegetarian dish.