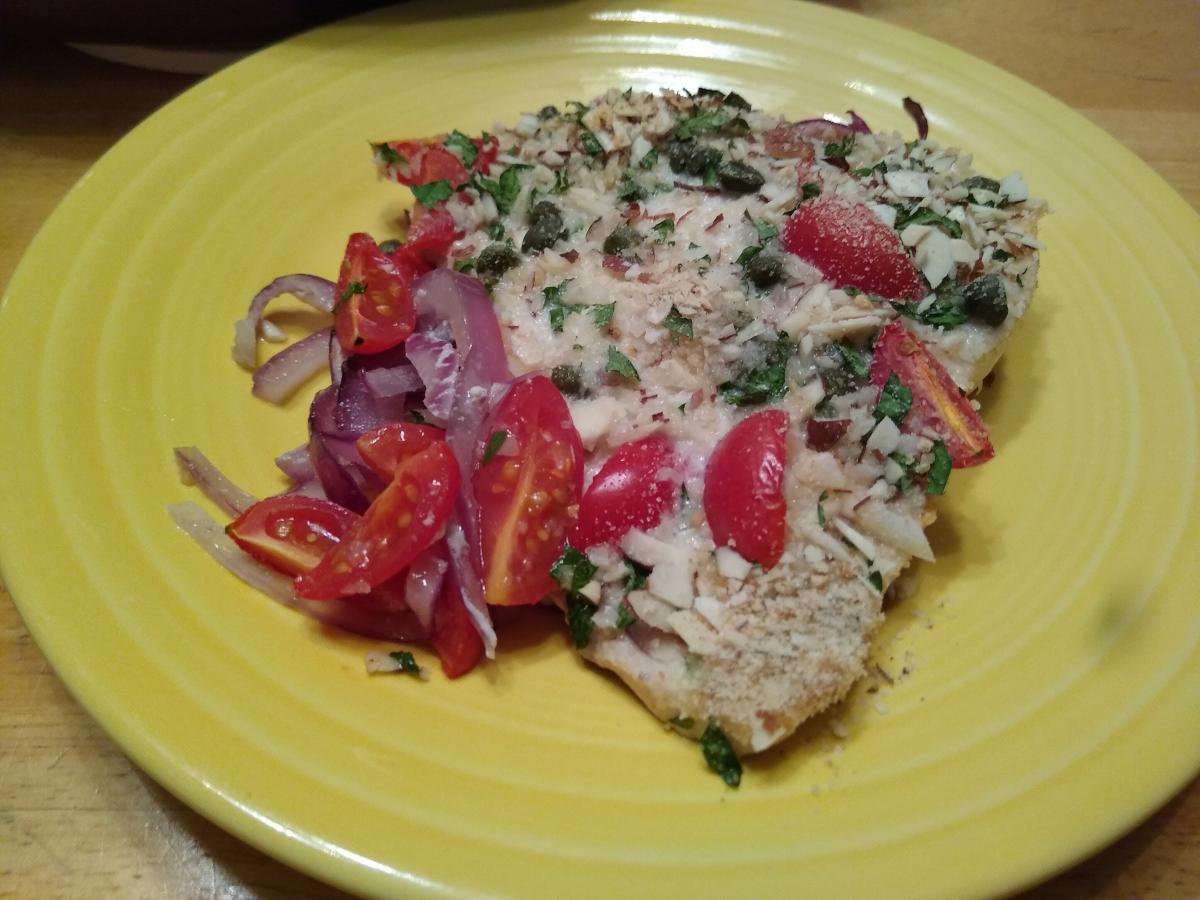 Messina is in northeast Sicily, at the point closest to the boot of mainland Italy; that's where the ferries come in from Reggio di Calabria.
Swordfish alla Messina is a classic local dish. Every summer when the swordfish pass through the Strait of Messina, the local fishermen go out in specially-modified boats called feluccas to bring them to the table fresh daily.
When we went to Italy in 2018, we stayed a night in Chianalea, a fishing village along the waterfront of Scilla, on the east bank of the Strait of Messina. The village is built on the swordfish fishery, and you get the freshest fish there. I enjoyed a very memorable Pistachio-Crusted Swordfish that night!
This dish brings together some of the classic flavors of Sicily: almonds, capers, and tomatoes. If you were in southern Italy or Sicily, you would use the celebrated oblong sweet red onions of Tropea, just north of the toe of the boot, but regular red onions work OK too.