We had a Swedish feast. I don't remember why...I guess it seemed like a good idea at the time. We had no lutfisk, but I had acquired some Swedish potato sausage and the rest became self-evident.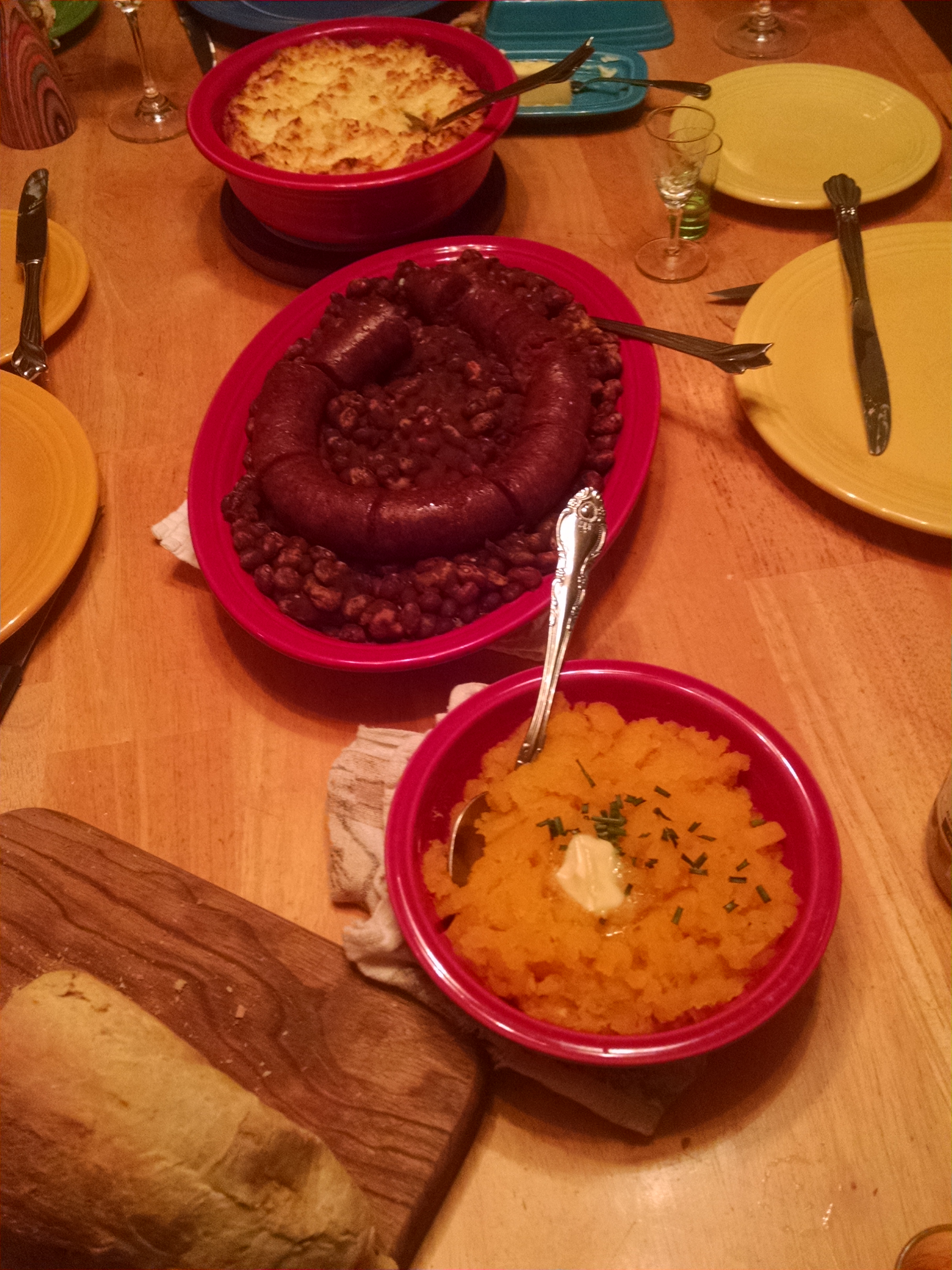 We had: 
It was fun, and full of great flavors. We were surprised at the range of flavors and textures that we enjoyed. I was happy to see that Swedish cuisine includes lobster, because Lorna can't eat the sausage. 
Most of these recipes I will make again, but I do think of them as cold-weather cooking. I am also curious to learn more about Swedish cuisine, including holiday baking!