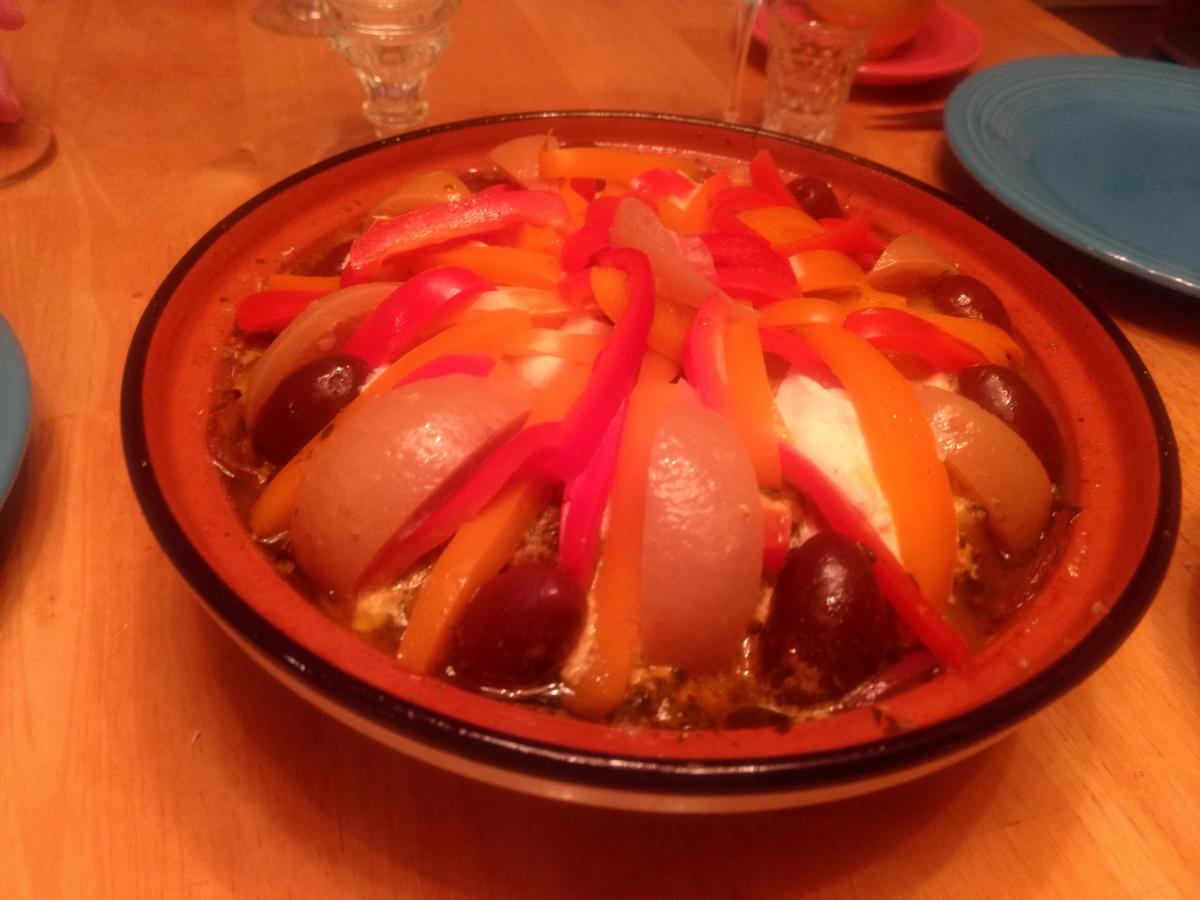 We had our old friends Jim and Peg Baker over for dinner, after reconnecting with them over the Old Colony Club's 250th Birthday Gala. They wanted something on the lighter side, and something with an exotic flair. I suggested Moroccan, and they accepted. 
For personal reasons, I added a non-Moroccan cocktail and dessert, which I will explain below.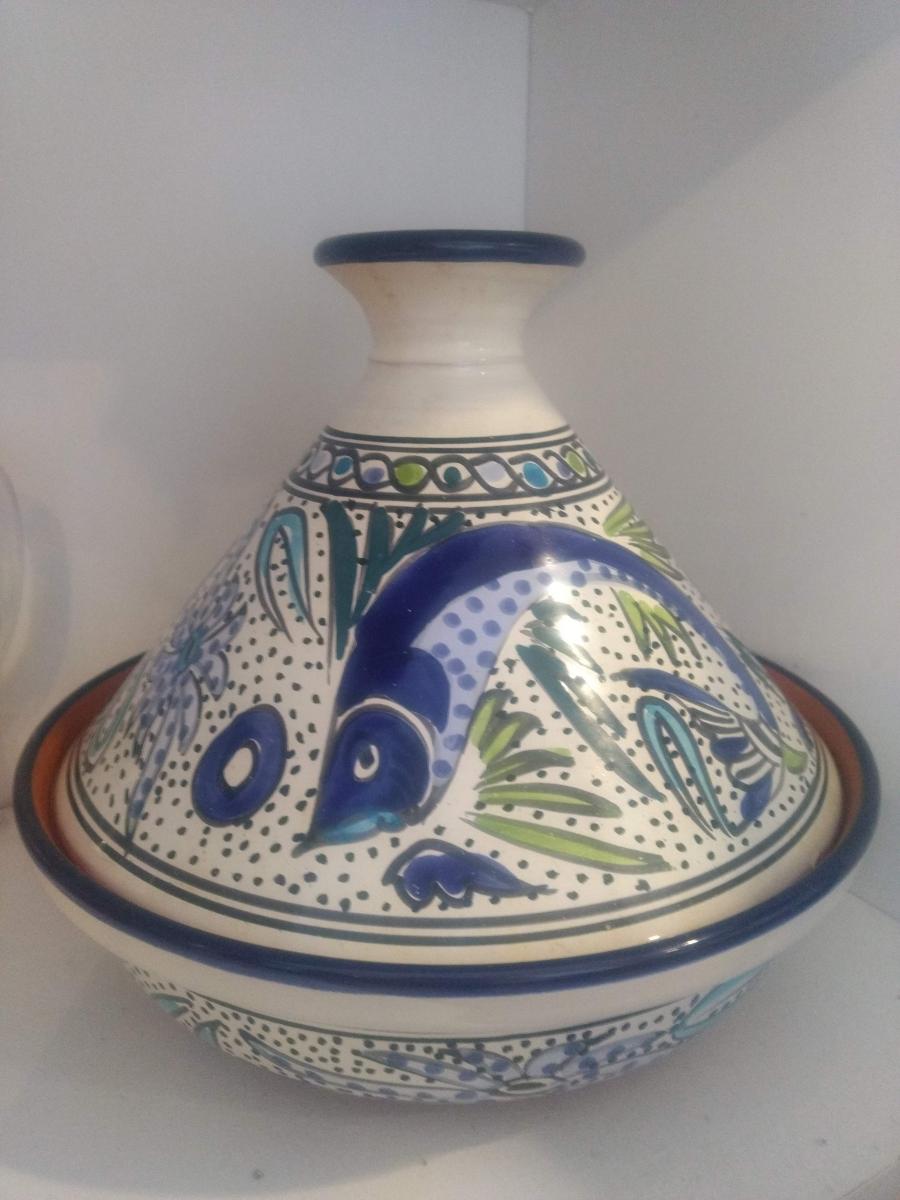 Here's what we had:
We started with an Absinthe Cocktail from my absinthe fountain. This was because it was Jim who introduced me to the lore of absinthe, and we had a fine one that we had brought back from France to share.
We also had the Moroccan Sweet Mint Tea, because it's a must in a Moroccan meal.
Several kinds of olives, including the Moroccan oil-cured variety, plus dates on the stem and pistachios.
Pita bread with an assortment of mezes: labneh, hummus, baba ghannoush, tzatziki, and something made from beets and yogurt.
A Moroccan orange and carrot salad with orange blossom water that sounded more interesting than it tasted.
A big Fish Tagine that included:

Olive oil and a layer of thinly-sliced onion in the bottom of the tagine.
A jumble of thin carrot batons.
Thin-sliced potatoes around the perimeter.
Sliced tomatoes inside the protatoes.
Cubed hake marinated in charmoula marinade.
Cubed halibut, not marinated.
Sliced sticks of red and orange bell pepper on top of the fish.
Moroccan preserved lemon and red olives around the perimeter.

Couscous with almonds
A Plum Pudding with Hard Sauce, this because it was Jim who taught me how to make it.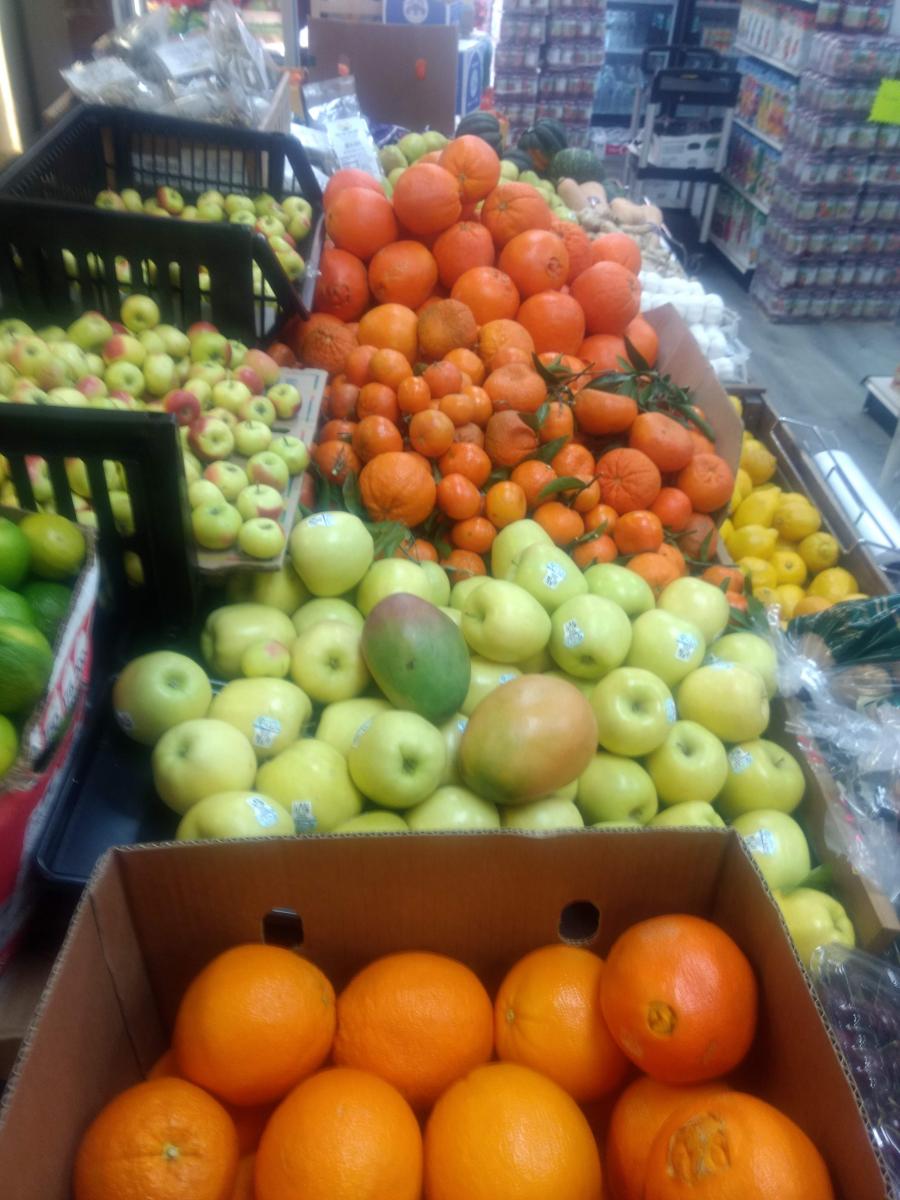 Lorna and I enjoy a fish tagine, and I usually have some of the preserved lemon in the house. Last Saturday I knew I was out of that important ingredient, so we made a field trip to the Sayar Food Market in Revere, which had been recommended to me by my Moroccan friend Youssef. It's an awesome market, with home-made and jarred preserved lemons, plus all sorts of other goodies. I got the dates on the stem there, and the labneh and other mezes. I even got a pound of green coffee for a friend who wants to try his hand at roasting his own beans.
It was a good thing that I got all those mezes, because the tagine cooked for 90 minutes. It seems bizarre to cook a piece of fish for 90 minutes, but that's how a tagine works, slow and gentle: the fish was perfect, and so was the whole dinner!