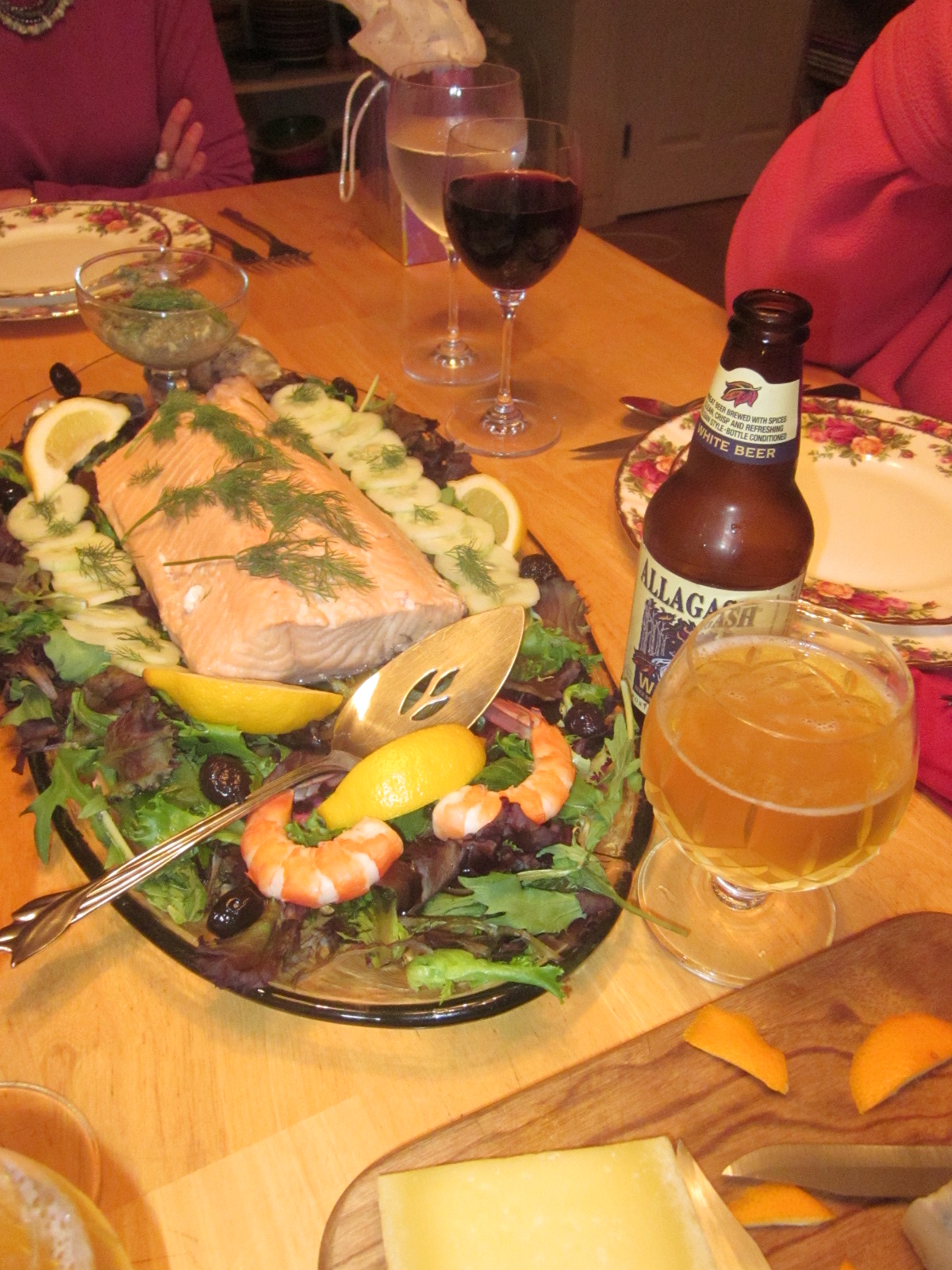 Lorna prefers a piscene vegetarian feast, so fish dishes were the order of the day for her birthday. We had at least five fishes represented, so this is not far from a Christmas Eve Feast of Seven Fishes.
We had the core four as diners on a Sunday evening, as usual, but we set the table with the wedding china.
The Menu:
We opened with a Tarentaise, the brilliant award-winning tomme-style cheese from Thistle Hill Farm. This was served with the excellent MacMurray Ranch Sonoma Coast Pinot Noir 2009.
Then we moved onto a Cold Poached Salmon with shrimp and Wellfleet oysters served atop a...
Salad of fresh baby greens dressed with olive oil and lemon juice, unrefined sea salt, and blue cheese.
The salmon course was accompanied by Allagash White Ale for those who wanted to hoard their pinot for the next course:
Next came the piece de resistance: the Mousse of Sole Cardinale.  I had made this for Richmond's birthday 7 years ago and it stole the show. The birthday girl still remembered it and wanted it.
We had some winter squashes to accompany the main course, but I don't remember what they were!
For dessert we had the fabulous Russian Orange Hazelnut Buttercream Torte, another command performance remembered from past glories. This was served with Kusmi Anastasia Tea, another favorite of the birthday girl.