Description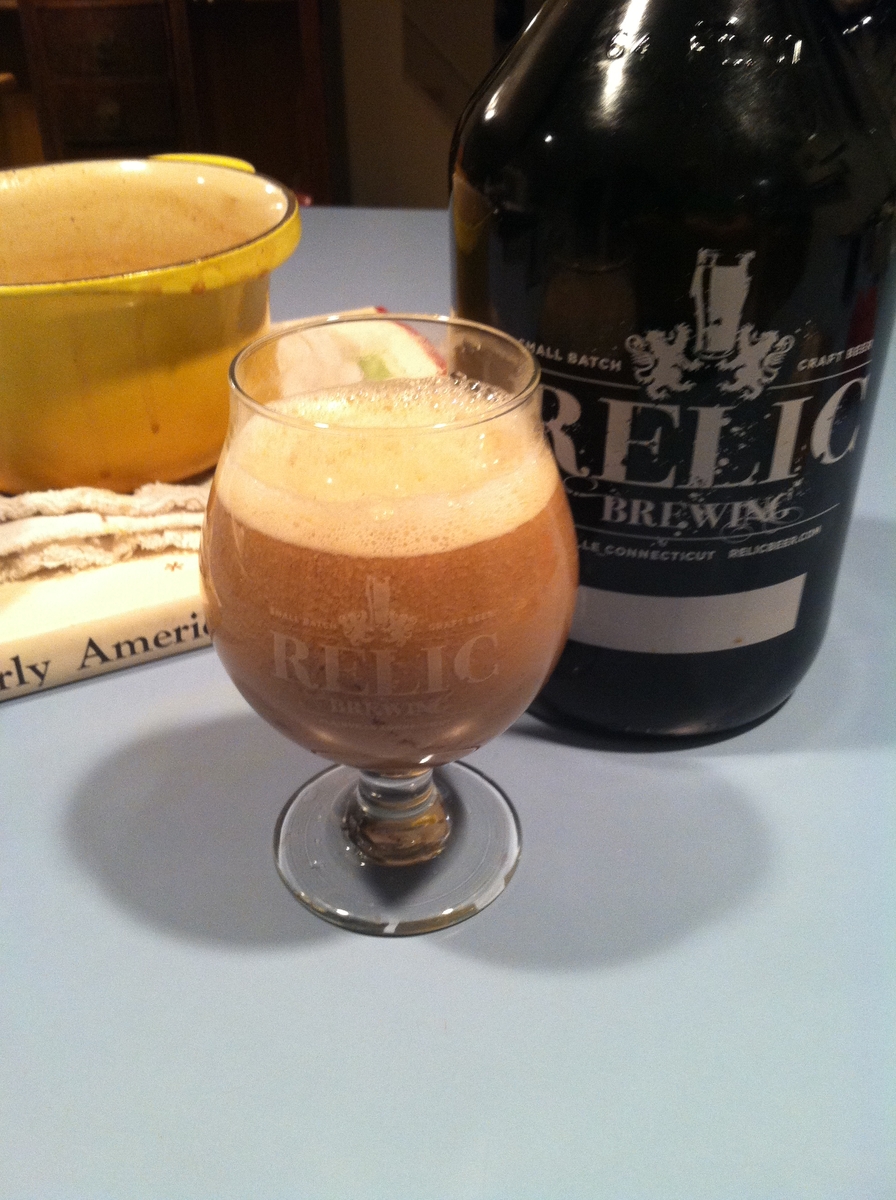 Flip is old drink, popular in Colonial times and into the 19th century (read about the FlipFest!), but out of favor now.
That's too bad, because it is a hot tasty alternative to the spiritless coffee, tea, or hot chocolate, but it hasn't the kick of a Hot Buttered Rum or a Hot Brick Toddy.
And it isn't hard to make; once you have done it once, you'll want to do it again!
It's basically sweetened ale thickened with egg and seasoned with nutmeg and rum. You can experiment with the type of ale (in this case Relic Brewing's Queen Ann, a 19th-century style brown ale) and Eight Bells Rum from New England Distilling. 
The recipe came from an old book called Early American Beverages, adapted to a half-gallon growler size like you could get from your local brewer.  Make up a batch for a party!