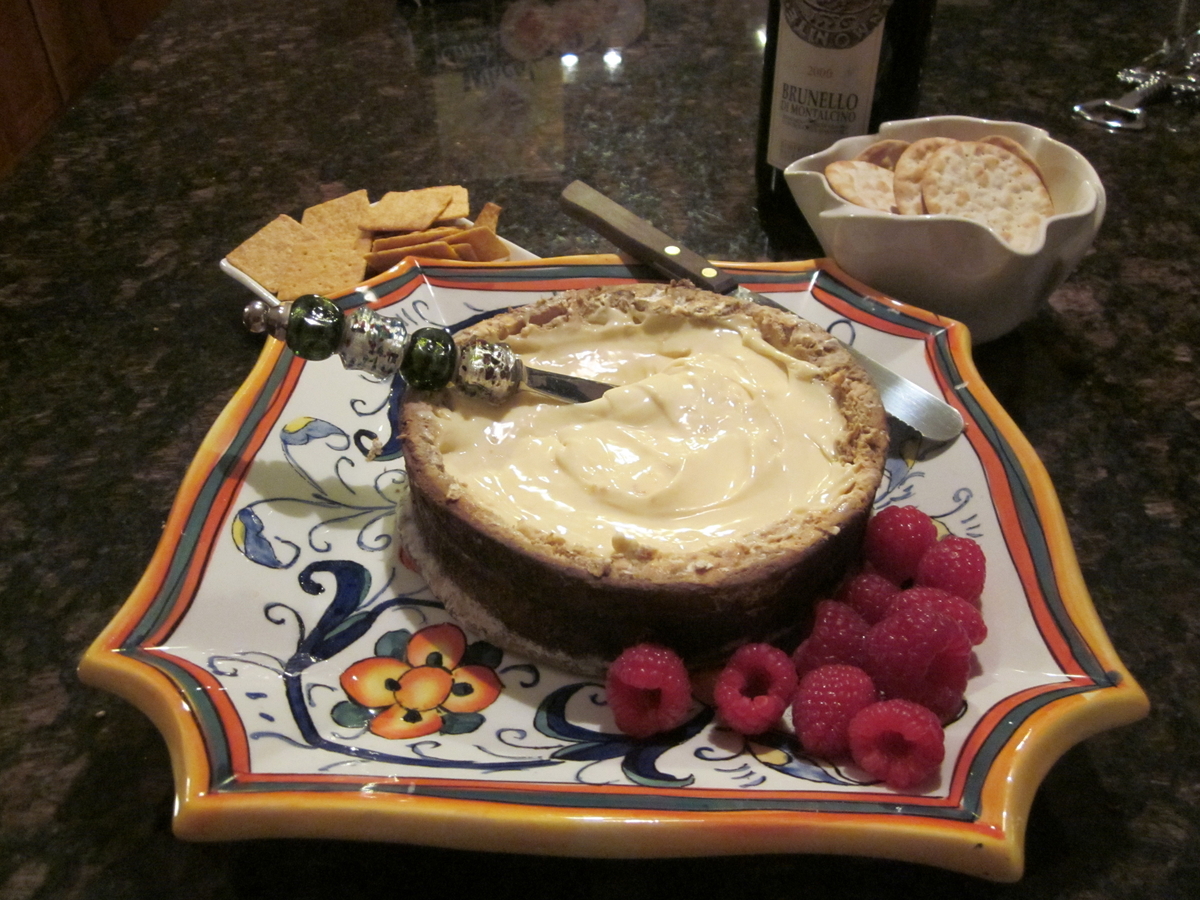 The celebrated winter-only washed-rind cheese from Jasper Hill Farm is one of my all-time favorites.
It is made with raw winter milk from Ayrshire cows, washed with ale from the acclaimed Hill Farmstead Brewery in neighboring Greensboro (in Vermont's pastoral Northeast Kingdom), and then wrapped in spruce bark and aged 60 days. All of this makes it amazingly complex, a cheese to savor and enjoy on a quiet winter evening.
You can find it in February and March at Whole Foods. It is pricely, but worth every penny.